Billy Idol To Be Honored With Star On Hollywood Walk Of Fame
The star, the first of 2023, will be dedicated at 6201 Hollywood Boulevard in front of Amoeba Music, on January 5.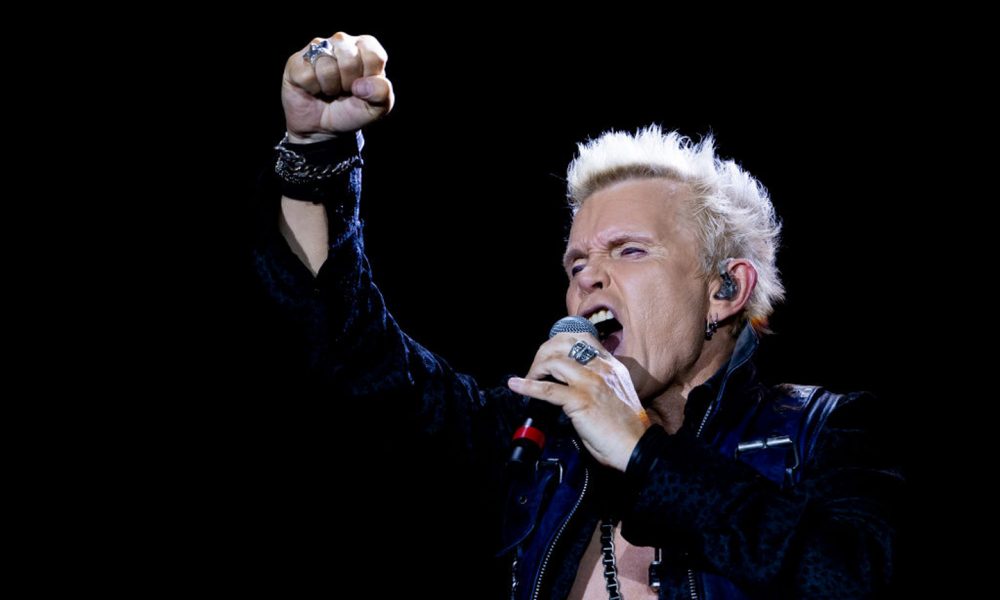 Billy Idol is set to be honored with the 2,743rd on the Hollywood Walk of Fame. The star, the first of 2023, will be dedicated at 6201 Hollywood Boulevard in front of Amoeba Music. Idol will be awarded his star in the category of Recording.
The Hollywood Chamber of Commerce has proudly hosted the globally iconic Hollywood Walk of Fame since 1960. The Chamber exists to transform business and improve lives. Through the Walk of Fame, the Chamber celebrates the business that transforms us all – the business of entertainment. Entertainment is a unique blend of art and enterprise: elevating and inspiring us all. Visit the Hollywood Walk Of Fame website for further information.
Shop the best of Billy Idol's discography on vinyl and more.
"There will be lots of rebels yelling for their favorite rock star Billy Idol when he receives his well-deserved Walk of Fame star on January 5th," stated Ana Martinez, Producer of the Hollywood Walk of Fame. "Since the beginning of his career Billy Idol has held the hearts of many of his fans who finally will be able to visit his star and witness his induction into the Walk of Fame," added Martinez.
Joining emcee Lupita Sanchez Cornejo for the star unveiling will be artist Shepard Fairey and rocker Henry Rollins.
Billy Idol was an early architect of the sound, style, and fury of punk rock. His lip-curling sneer and fist-pumping persona vaulted him into the mainstream as one of MTV's first megastars, making him one of the most recognizable faces in pop music, He has sold 40 million albums while scoring numerous platinum albums worldwide, nine top forty singles in the U.S. and 10 in the U.K. including "Dancing With Myself," "White Wedding," "Rebel Yell," "Mony Mony," "Eyes Without A Face," "Flesh For Fantasy," and "Cradle Of Love." Idol was responsible for some of punk rock's most memorable, literate, and evocative moments and created a pioneering new sound by bringing the spirit of '77 to the dance floor, going on to fashion an immediately identifiable musical blueprint that integrates club-land throb, rockabilly desperation, and rock'n'roll decadence.
Listen to the best of Billy Idol on Apple Music and Spotify.