The Black Crowes Premiere 'Brothers Of A Feather' Footage Tonight
The video features a three-song acoustic set from the Robinsons, captured during their "Brothers Of A Feather" tour.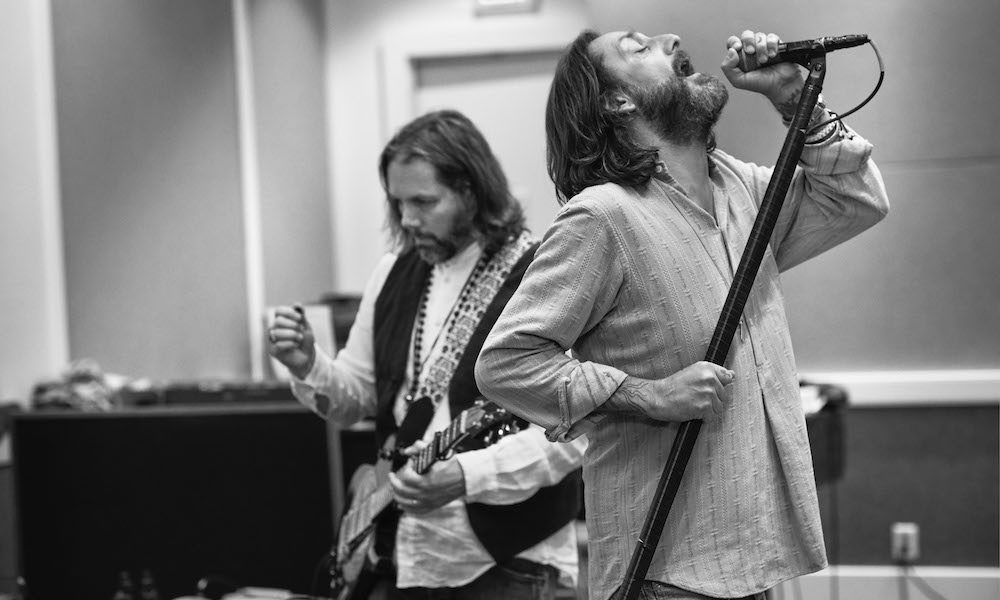 Tune into The Black Crowes' YouTube channel tonight at 6:00 pm PST to catch a three-song set of classic Crowes songs from Chris and Rich Robinson. The video was captured at The Chapel in San Francisco on 6 March 2020 – the final date of the acoustic "Brothers of a Feather" tour.
Brothers Of A Feather / Live At The Chapel - San Francisco 2020
Months ago, brothers Chris and Rich Robinson thrilled Black Crowes fans by reuniting after nearly eight years and announcing the Shake Your Money Maker tour, celebrating the 30th anniversary of their best-selling debut album. Ahead of the extensive stadium tour, which is currently scheduled to begin in June, the brothers embarked on a short run of acoustic duo dates – their first time touring under the moniker of "Brothers Of A Feather" in nearly 15 years.
The 11 acoustic shows offered an ideal opportunity for the brothers to reconnect with their fans at intimate venues in cities like London, Amsterdam, Nashville and their hometown of Atlanta. The duo performed many favourites from the Black Crowes' catalogue of hits, including songs like 'Remedy', 'She Talks To Angels' and 'Thorn In My Pride'.
In a recent interview with the Atlanta Journal-Constitution, Chris Robinson called the reunion with his brother, "An incredible opportunity", adding, "It's advantageous for Rich and I to be together and reintegrate ourselves to being on the road and on a tour bus together".
Robinson also recalled his first rehearsal with his brother, after years of estrangement. "Rich (hit the guitar) and the windows shook, I was like, 'Yeah, I'm ready for this.' I want that. It might seem silly, but that's just the way it is". Robinson added, "It's an amazing gift that we've been allowed to earn our livings playing rock'n'roll music for so long. I never take that lightly."
Listen to the best of The Black Crowes on Apple Music and Spotify.
Format:
UK English