Listen To The Black Crowes' Cover Of John Lennon's 'Jealous Guy'
The track is one of three previously unissued songs included on the new edition of the band's multi-platinum debut, 'Shake Your Money Maker', set for release on February 26.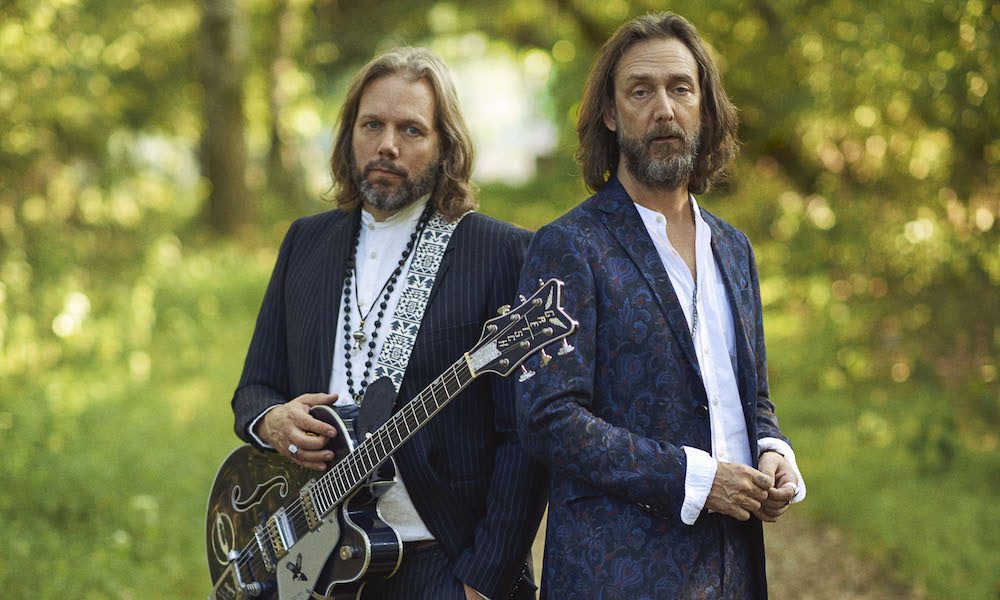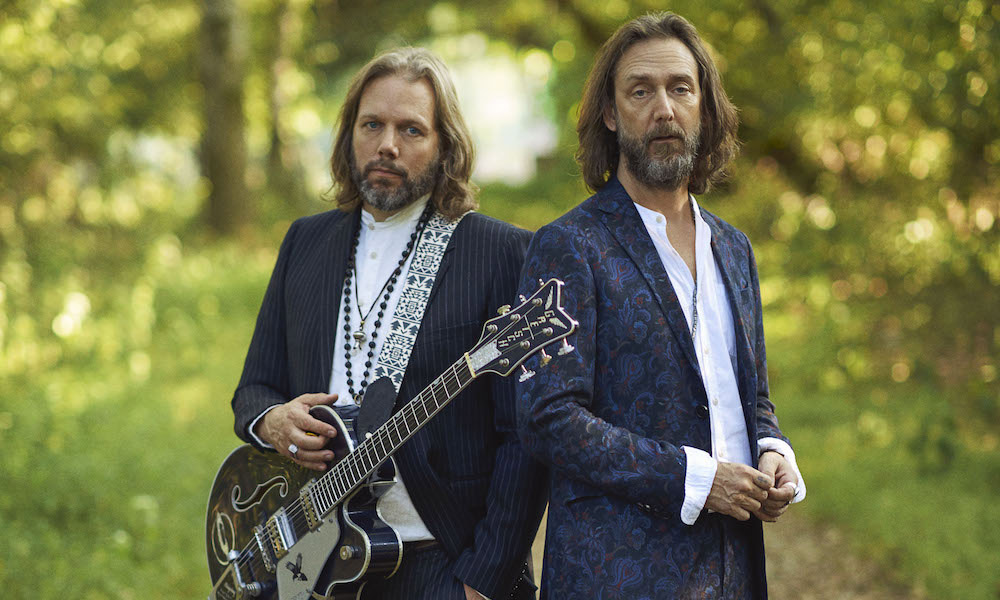 The Black Crowes have shared their cover of John Lennon's classic hit, "Jealous Guy". It features as one of 3 never heard before studio recordings (also including "Charming Mess," and "30 Days In The Hole") on the upcoming reissue of the band's multi-platinum debut album, The Black Crowes Present: Shake Your Money Maker, which is being re-released in multi-format sets on February 26 through UMe/American Recordings. You can listen to the Black Crowes' "Jealous Guy" below.
Band founders, brothers Chris and Rich Robinson, with original producer George Drakoulias, oversaw the creation of the new re-release. Most exciting are the 4LP and 3CD Super Deluxe versions, which includes the original album, remastered; 3 never-before-heard studio recordings; 2 unreleased demos from the band's early incarnation as Mr. Crowe's Garden; B-sides; a spectacular, high-energy 14-song unreleased concert recorded in their hometown of Atlanta, GA in December 1990; reproductions of an early Mr. Crowe's Garden show flyer, setlist and tour laminate; a 4″ Crowes patch; and a 20-page book with liner notes by revered rock writer David Fricke.
A 2CD Deluxe version, meanwhile, features the remastered album along with the unreleased studio songs, demos, and B-sides. There are also standard 1CD and1LP versions that are the mastered version of the original.
Shake Your Money Maker was released originally in 1990 when rock was dominated by cheesy pop and hair metal. The Black Crowes gave the genre a much-needed swift kick in the ass with their debut album. That album, fueled by singles "Jealous Again," "Twice As Hard," "She Talks To Angels," and a rollicking cover of fellow Georgian Otis Redding's "Hard To Handle," meant the band immediately took the music world by storm, selling over 5 million records and topping Rolling Stone's "Best New American Band Readers Poll" in late 1990. The same publication also declared Shake Your Money Maker to be "righteous, cobweb-clearing boogie as well as occasional bursts of bleary-eyed insight. If [this] debut albums is any indication, the blooze — like its illegitimate parent, the blues — will endure."
The Black Crowes Present: Shake Your Money Maker is out on February 26 and can be pre-ordered here.