Blackberry Smoke Recall Touring With ZZ Top In Exclusive Ramblin' Man Interview
The acclaimed Southern rockers have a formidable live reputation and six albums under their belt to date.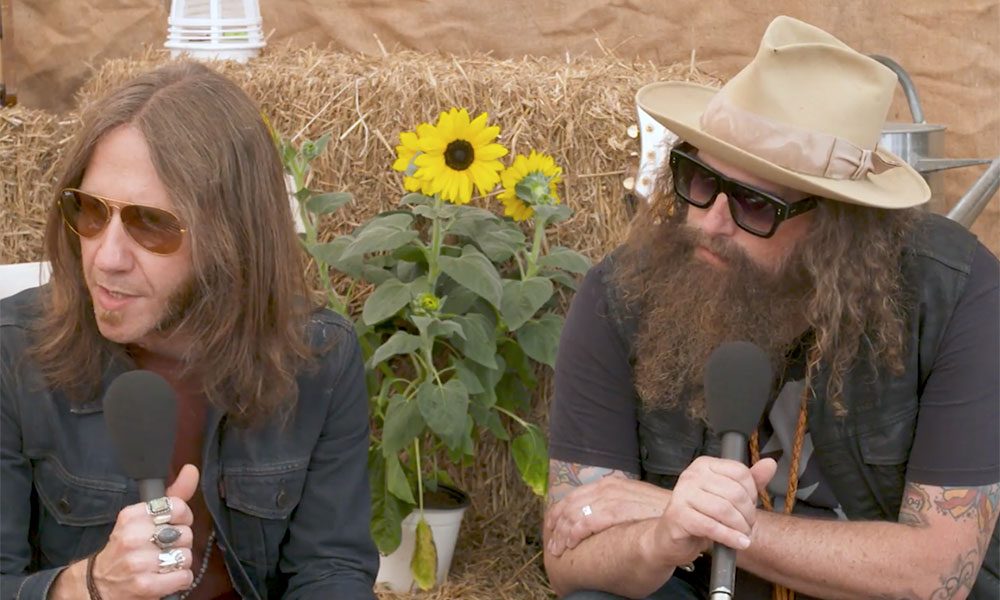 With an enviable live reputation and six acclaimed albums under their belt, Southern rockers Blackberry Smoke were one of the highlights of Ramblin' Man's Saturday night line-up which also saw performances from The Cult and Halestorm on the Planet Rock main stage.
In the lead-up to rockin' the faithful, frontman Charlie Starr and drummer Brit Turner joined uDiscover Music's Kylie Olsson on the hay bales to reveal how they source inspiration for their songs despite being almost permanently on the road.
"I don't think you need to live a colourful life, you ca observe other peoples' colourful lives and write about them if you want," says Charlie Starr. "It's easier to write about yourself, though. Someone was telling me the other day that you should always look up when you're walking around, or else look at other peoples' shoes. So if you wanna write songs, look up people…or else look at other peoples' shoes."
Rather like David St. Hubbins in Spinal Tap, quality footwear is also something Blackberry Smoke respect – but then they've been taught to respect it by their famous touring partners, not least ZZ Top's legendary Billy Gibbons.
"Yeah, we're old friends of Billy Gibbons," Charlie Starr reveals. "Speaking of shoes, Billy gave us some great advice years ago. He said we should get rid of the monitors on stage, so people could see our feet. His reasoning was that people had paid good money for a ticket, so they should be able to see our whole body, from your head to your toes – and he also said we should get some nice boots."
"He has some expensive ideas, does Billy, doesn't he?" Brit Turner chips in.
"Yeah, but they're great ideas," Starr finishes. "He also suggested we should get rid of our tour bus and get a shuttle – a space shuttle. He doesn't do things by halves!"
Watch the full interview above.
Format:
UK English