BLACKPINK's Rosé Teases Cover Of Cautious Clay's 'Wildfire'
Rosé posted the cover on Instagram.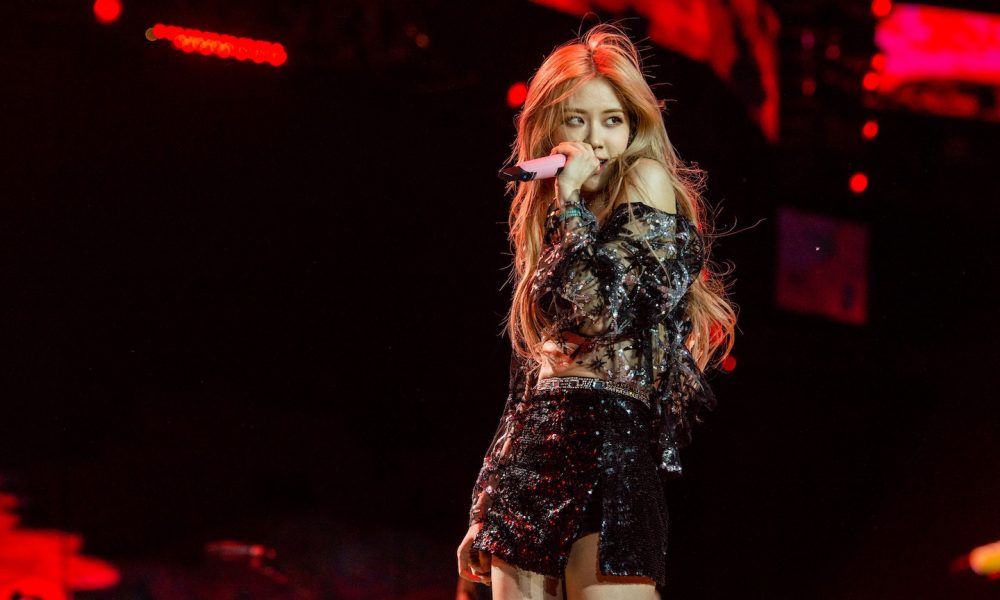 BLACKPINK's Rosé has shared a video of her playing a cover of Cautious Clay's "Wildfire." The track originally appeared on Cautious Clay's debut album Deadpan Love.
Rosé released the video on Instagram to her 53 million followers. The visual features Rosé sitting on a bed gently strumming an acoustic guitar as she performs the song.
It's an exciting time for the members of the K-Pop group. On December 3, MAC Cosmetics released its latest collaboration, MAC x L with BLACKPINK star Lisa. The partnership marks the singer, songwriter, and rapper's first-ever cosmetic collection.
Lisa's makeup collection includes five separate pieces including a powder kiss liquid lipstick in six different shades, a brushstroke 24-hour liner in two colors, extra dimension skinfinish, powder blush, and a 12-piece L eyeshadow palette. Preview the collection on the official MAC website.
In a statement, Lisa explained that she "wanted the M·A·C x L Eye Shadow Palette to be a versatile lineup that can effortlessly create naturally soft and sultry looks for every day – or glam looks for a night out by embracing a bold balance of mattes, shimmers and glitters."
The powder kiss liquid lipstick collection is the singer's go-to product for on-stage and music video looks. Of the six shades, three were created and named specifically by Lisa, including: Rhythm 'N' Roses, Swoon For Blooms, and Pink Roses. The products are packaged in glitter-doused, metallic packaging in a royal purple shade.
The collection comes after the BLACKPINK member was named MAC Cosmetic's first K-pop global ambassador. "I have always been a big fan of MAC! I like how the brand turns makeup into a form of self-expression, which always gives me great confidence on stage. Together with MAC, I am excited to invite and empower more audiences as we both have individuality and diversity at our core," she shared in a statement.
Listen to the best of BLACKPINK on Apple Music and Spotify.