DJ Snake, Ozuna, Lisa From BLACKPINK, And Megan Thee Stallion Release 'SG'
The song is accompanied by a Colin Tilley-directed video.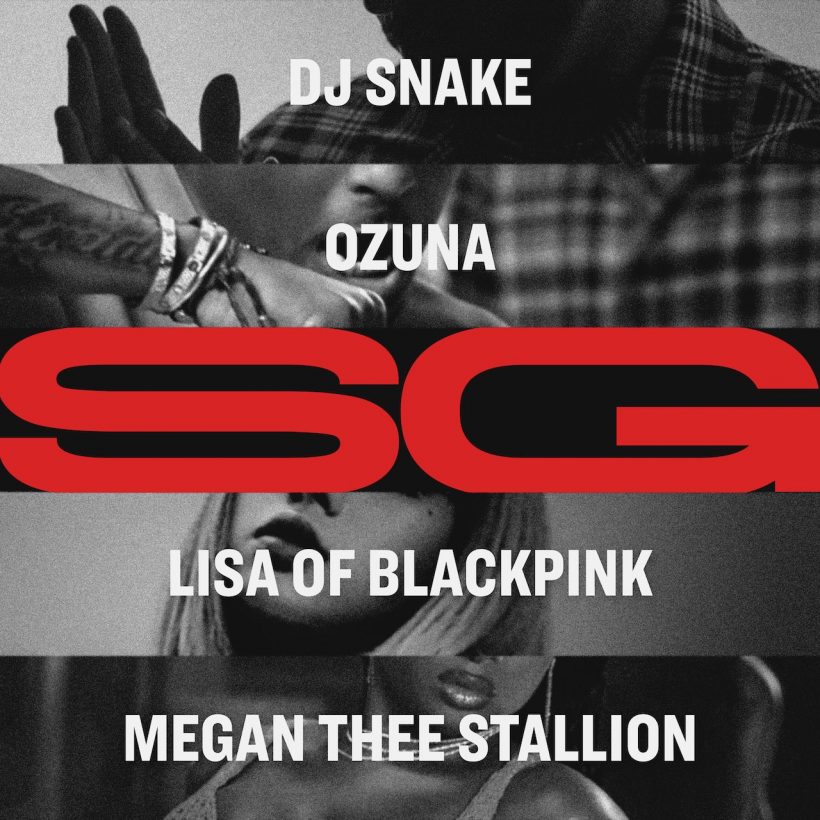 Multi-platinum producer DJ Snake has dropped his highly anticipated new single, "SG," featuring Ozuna, Megan Thee Stallion, and Lisa of BLACKPINK.
The track unites artists across three continents and four countries with Puerto Rican-Dominican Latin icon Ozuna, GRAMMY Award-winning musician Megan Thee Stallion, Thai K-pop superstar Lisa, and French-Algerian innovator DJ Snake together on one worldwide anthem. Additionally, it arrives with a blockbuster music video directed by DJ Snake's frequent collaborator, Colin Tilley [Justin Bieber, Halsey, J Balvin, Post Malone]. The pair have worked together on a multitude of videos over the span of their prolific careers, all of which combine to well over 3 billion views and counting.
DJ Snake, Ozuna, Megan Thee Stallion, LISA of BLACKPINK - SG (Official Music Video)
Snake's inimitable production powers the song as it seamlessly fuses dancefloor energy with reggaeton bounce and Latin trap boom. Megan turns up the heat with a hard-hitting and raucous verse, while Ozuna's hook bobs and weaves like a boxer floating with undeniable charisma. Meanwhile, Lisa delivers a showstopping cameo of her own. The accompanying visual finds the four superstars in Miami under palm trees, on a yacht, in the club, and by the pool.
This fall, Snake continues to deliver live performances across North America. Beyond holding it down with his residency at Zouk in Las Vegas, NV, he is set to appear at festivals such as EDC Las Vegas on October 23, Ozuna Festival in Cancun, Mexico on November 6, Decadence Festival in Denver and Phoenix on December 30, and Lights All Night Festival in Dallas, TX to ring in the New Year on December 31.
DJ Snake Tour Dates:
10/23 Las Vegas, NV EDC Las Vegas
10/28 Chicago, IL Tao
10/29 San Bernardino, CA Escape Halloween
10/30 Las Vegas, NV Zouk
10/31 Montreal, QC New City Gas
11/5 Las Vegas, NV Zouk
11/6 Cancun, Mexico Ozuna Festival
11/11 Las Vegas, NV Zouk
11/13 Leon, Mexico Festival Internacional del Glabo
12/16 Saudi Arabia Soundstorm Festival
12/28 New York, NY Marquee
12/29 Los Angeles, CA Academy
12/30 Denver, CO & Phoenix, AZ Decadence Festival
12/31 Dallas, TX Lights All Night Festival
1/1 Las Vegas, NV Zouk