DJ Snake Releases 'You Are My High,' Announces Tour
DJ Snake will perform Electric Daisy Carnival in October.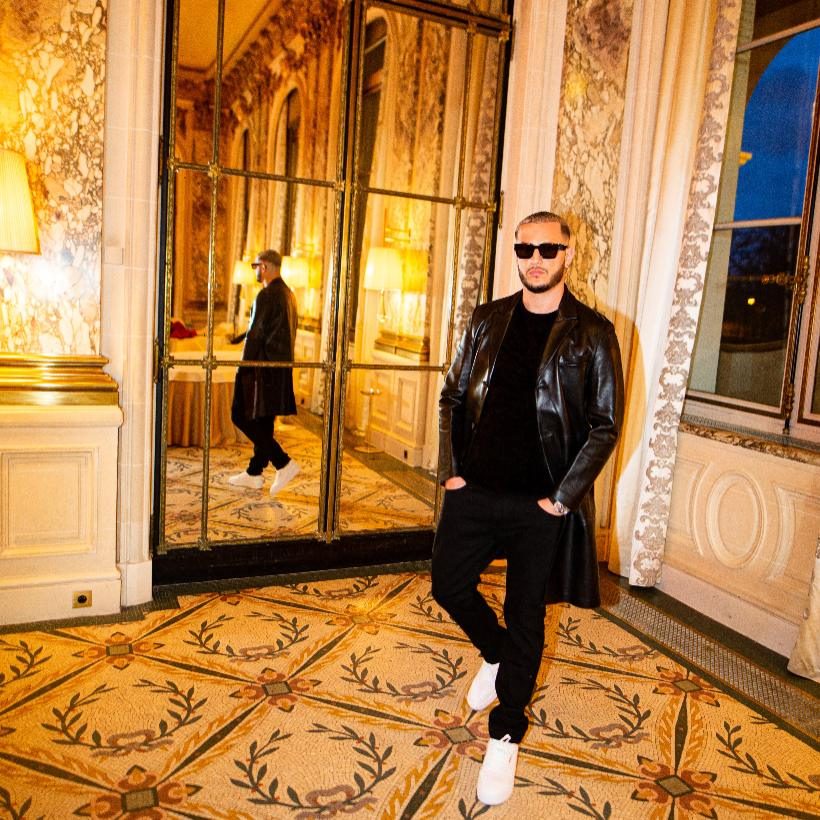 Multi-platinum producer DJ Snake has unveiled his latest new track "You Are My High." On this record, the boundary-pushing disruptor fuses elements of traditional dance music with classic R&B and funk to create a woozy electronic soundscape sure to be an anthemic go-to song of the summer.
The song, which samples the classic track "You Are My High" from The Gap Band, follows last week's release of DJ Snake's high-energy club anthem "Ring The Alarm" with Malaa. The two tracks arrive on the heels of DJ Snake's announcement that he will be embarking on tour across Europe and North America, including dates with Malaa, starting on July 29 in Chicago, IL. The upcoming 2021 run includes a stop at North America's legendary electronic music festival EDC Las Vegas in October.
Back in March, Selena Gomez and DJ Snake scored a Top Ten hit on Billboard's Hot Latin Songs chart with "Selfish Love." The bilingual single, which debuted at No.6 this week, appears on Gomez's first Spanish-language EP, Revelación.
"Selfish Love" marks the duo's second collaboration, following 2018's "Taki Taki." The latter track, which also featured contributions from Ozuna and Cardi B, was certified 4x platinum by the RIAA, while its video has since surpassed 2 billion views.
"Selena and I had been talking and after 'Taki Taki' we had to give the world another round with fresh summer vibes. Something that made it feel like summer the first time you heard it," said DJ Snake in an earlier statement. "'Selfish Love' came very naturally for us and I think it's the perfect evolution for our history together."
Buy or stream "You Are My High."
DJ Snake 2021 Tour Dates:
*Starred dates with Malaa
7/29 Chicago, IL Radius*
7/30 Denver, CO Mission Ballroom*
7/31 Las Vegas, NV AYU Dayclub
8/1 San Bernadino, CA Hard Summer Festival
8/5 New York, NY Marquee
8/6 Brooklyn, NY Brooklyn Mirage
8/7 Miami Beach, FL LIV Miami
8/8 Tampa, FL WTR Pool
8/9 Las Vegas, NV AYU
8/13 Las Vegas, NV AYU Dayclub
8/14 Washington, DC Echostage*
8/15 Houston, TX Clé
8/27 Agde, France Amnesia
8/28 Plainfeld, Austria Electronic Love Festival
9/4 Gothenburg, Sweden Summerburst
9/5 Frankfurt Am Main, Germany World Club Dome Las Vegas Edition
9/10 Cluj-napoca, Romania UNTOLD
9/17 San Juan, Puerto Rico Coca-Cola Music Hall
9/19 Las Vegas, NV AYU Dayclub
9/24 Las Vegas, NV AYU Dayclub
10/15 Oakland, CA Emerge Warehouse*
10/23 Las Vegas, NV EDC Las Vegas
10/29 San Bernadino, CA Escape Halloween
12/31 Dallas, TX Lights All Night