Blu DeTiger And More To Perform At NME 'C23' Showcase At SXSW
The event is a special showcase for the rising artists featured on the NME's new 'C23' mixtape.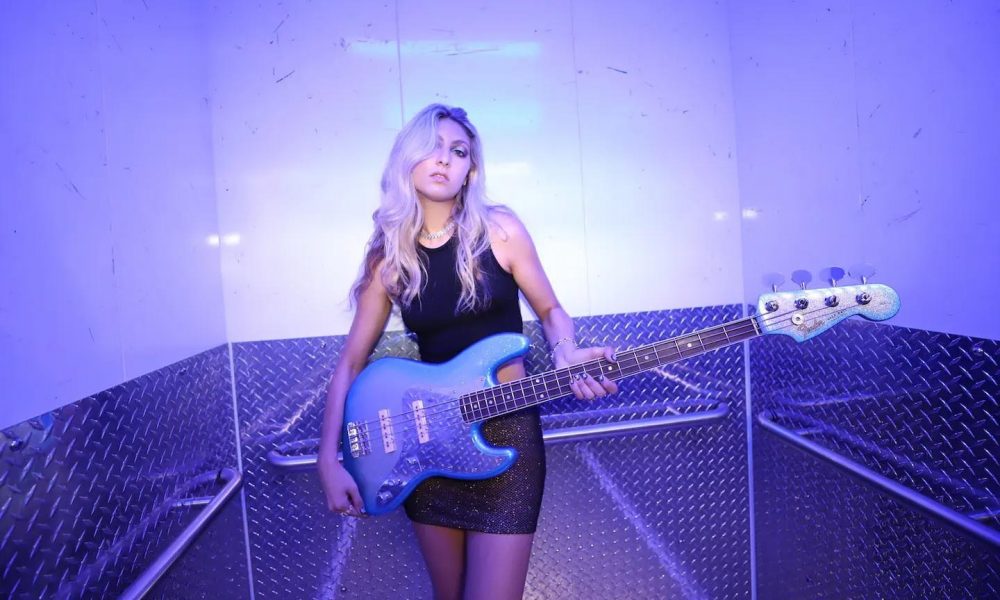 Blu DeTiger is among the artists set to perform at the NME's C23 Live Showcase at South By Southwest (SXSW) on March 16.
Today, NME and Bose announced the full tracklist of the forthcoming C23 mixtape, leading with an exclusive King Princess single "The Bend." Set to be released on March 15 on digital and cassette, C23 is inspired by the influential C86 compilation that launched the careers of many era-defining artists, and will serve as a who's who of today's most exciting new talent across multiple genres. Following the album release, the C23 Live showcase at SXSW on March 16 will be an iconic musical moment in 2023, and the ultimate way to experience select artists from the C23 mixtape.
In addition to Blu DeTiger and King Princess, the mixtape features exclusive, previously unreleased tracks from 070 Shake, US top-10 hitmaker JVKE, critically acclaimed Jockstrap, Genesis Owusu, US rapper Flo Milli and London Grammar's Dot Major, debuting his solo electronic material. The 15 artists that make up the release have been curated by Bose and NME to represent a vital snapshot of new and cutting-edge sounds in 2023.
Thomas Smith, Commissioning Editor (Music), says: "The hunt for new music has kept NME and its readers busy for the past 70 years, and that feeling of discovering an emerging artist still defining their story never gets old. The return of the C-Series is a fantastic opportunity for Bose and NME to showcase rising names from across the globe, each of which are refining their craft and keeping music exciting.
Artists performing at the Bose x NME C23 Live showcase at SXSW on March 16 at Inn Cahoots include: JVKE, 070 Shake, Flo Milli, RenForShort, MICHELLE, Blu DeTiger, Genesis Owusu and Jockstrap.
The showcase is set to be a defining moment of SXSW: a selection of some of the most exciting and unique artists in the world, uniting to launch an era-defining mixtape during the largest new music event of the year.
Listen to the best of Blu DeTiger on Apple Music and Spotify.