Bob Marley & The Wailers' 'The Capitol Session '73' Set To Debut On The Coda Collection
The new film features a never-before-seen studio session with 12 performances by the legendary reggae pioneers.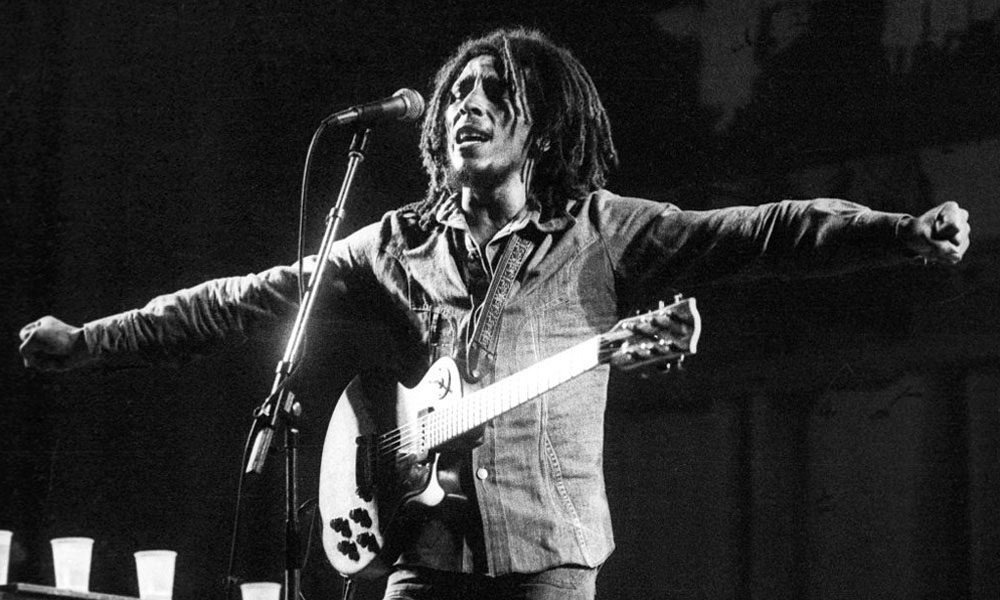 On September 3, Bob Marley and The Wailers: The Capitol Session '73 will debut for streaming exclusively on The Coda Collection. The new film features a never-before-seen studio session with 12 performances by the legendary band, filmed and recorded live at Capitol Studios in Hollywood, California. On the same date, Tuff Gong/Mercury Studios will release The Capitol Session '73 in CD/DVD, CD, 2LP colored vinyl, and digital audio formats.
Following a pair of successful concerts in San Francisco, Bob Marley and the Wailers headed to LA for a closed-door session at Capitol Studios, recorded by producer Denny Cordell on October 24, 1973. Cordell had previously released Bob Marley and the Wailers' first U.S. single on his and Leon Russell's Shelter Records in 1971, and he was also instrumental in the group's signing to Island Records.
Featuring the Wailers lineup of Peter Tosh, Joe Higgs, Aston Barrett, Carlton Barrett, and Earl "Wya" Lindo, the performance showcases the reggae pioneers on the brink of global stardom. The Capitol Session followed the band's 1973 release of two acclaimed albums on Island within six months – Catch A Fire and Burnin' – and successful tours in the U.S. and UK.
Bob Marley - Slave Driver (The Capitol Session '73)
Shot on four cameras and originally mixed live, the intimate studio performance has been restored and remastered for the new releases. Long-missing, the footage from the session was recovered in a 20-year search of archives and storage units across the globe. Bob Marley and The Wailers: The Capitol Session '73 is directed by Martin Disney and produced by Denny Cordell's son, Barney Cordell.
Director Martin Disney says: "What makes the Capitol Session '73 stand out is that Bob Marley and the Wailers can really relax. They've got great sound. They've got the equipment that they know if anything goes wrong, it's fine. It's going to be fixed. They've got a really lovely, appreciative, little audience. All the ingredients for just a great afternoon doing what they loved. And it shows. I mean, it isn't like anything else."
Bob Marley and the Wailers - 'The Capitol Session '73' (Trailer)
Producer Barney Cordell says, "From seeing a lot and playing (as in football and sandcastles!) a lot with Bob Marley and the Wailers as an 8-year-old boy at Dad's house in Malibu – not knowing who (or caring who!) these exotic guys with cool hats were – to eventually, 30 years later, discovering why they were there and finding and bringing this incredible footage to the world has been an extraordinary, challenging and ultimately unbelievably fulfilling journey. When I started working in A&R at Island my father always said to me, 'film and photograph EVERYTHING.' I know it's different now, but I guess he had the right idea!"
Launched in February 2021, The Coda Collection is available exclusively via Amazon Prime Video Channels. This unique, subscription streaming offering features an exclusive, curated selection of the most iconic music documentaries, concert films, and episodic series spanning decades and genres paired with a complementary website exploring new perspectives on music.
Aside from the new Bob Marley film, The Coda Collection also offers hundreds of hours of exclusive concert and documentary content from artists ranging from such legendary icons as Jimi Hendrix, The Rolling Stones, AC/DC and Pearl Jam to contemporary premieres of new material by such diverse artists as The Cure, Evanescence, Billy Strings, Jane's Addiction, The Black Crowes, the critically acclaimed Dave Grohl-directed documentary 'What Drives Us', and Nigel Godrich's seminal "From The Basement" performance series featuring such artists as the White Stripes, Red Hot Chili Peppers, Radiohead and others.