Bob Moses Share 'Love Brand New' From Newly Announced Album 'The Silence In Between'
The Grammy Award-winning band's third studio album is out March 4.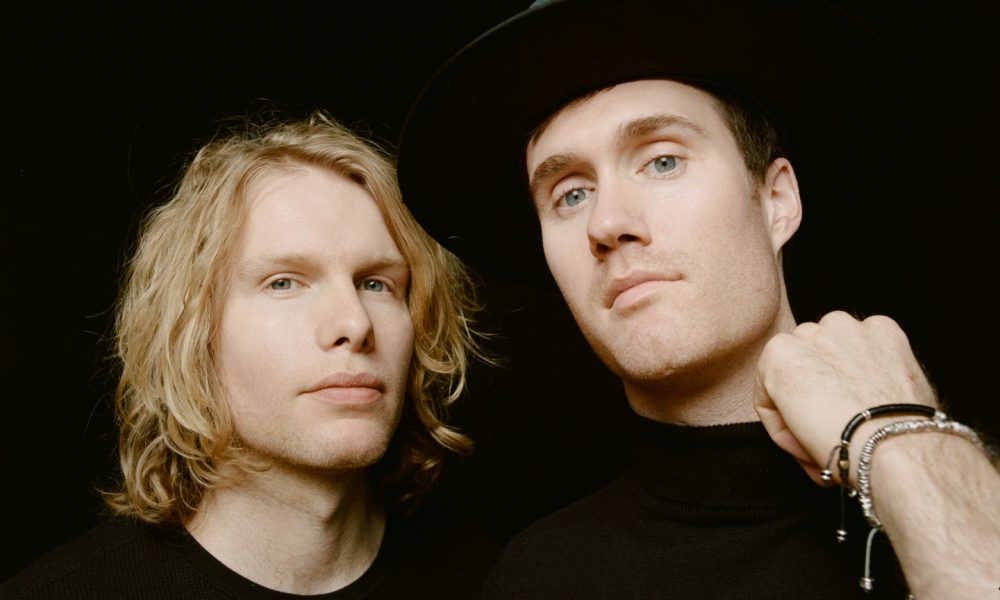 Grammy Award-winning duo Bob Moses are launching their third studio album The Silence in Between with the new single "Love Brand New." The album will be released via Astralwerks on March 4.
"'Love Brand New' is about being newly in love and trying not to lose yourself as you navigate the world feeling as though you're seeing everything for the first time, as if it's brand new," Bob Moses shares in a statement.
Diving into the emotion of new romance, "Love Brand New" pulls inspiration from Nine Inch Nails, Gesaffelstein, and Prince for a booming, industrial sound. Writing for the single began back in 2019 with Michel Zitron and John Martin, well known for their work with electronic powerhouses Avicii and Swedish House Mafia.
"We knew there was something there, but touring intervened," they continued. "We finally got back to it in 2020, and it became one of the first finished for our new album. We shot the video in a freezing warehouse in Montreal this past December – we look warm though."
The accompanying "Love Brand New" music video was directed by photographers and directors Adrian Villagomez and Derek Branscombe. The cinematic visual finds the duo, made up of Tom Howie and Jimmy Vallance, delivering a bold performance of the track while a series of vignettes centering a diverse set of characters exploring love interjects between scenes.
The theme of resilience forms a foundation for The Silence in Between. Speaking with Billboard, Bob Moses' Vallance shared: "We had no idea what the future would hold, if we'd still be able to tour, when we would be able to release another record. There was a lot of fear and uncertainty, but from that came this feeling of not wanting to hold back creatively.
He continued: "It's now or never. This is our story from when the world locked down to the rebirth happening now: the silence in between those moments. All of that fear, longing, uncertainty, and ultimately hope was poured into our lyrics."
Following the album's release, Bob Moses will head out on the road. The 25-date trek will begin in Tucson, Arizona on March 20 and wrap in Vancouver on May 21. Dates and ticket details can be found on the official Bob Moses website.