Watch The 'Bohemian Rhapsody' Cast Reveal How They Became Queen In New Video
"The four guys who play us are phenomenal – they completely loved it," says Brian May.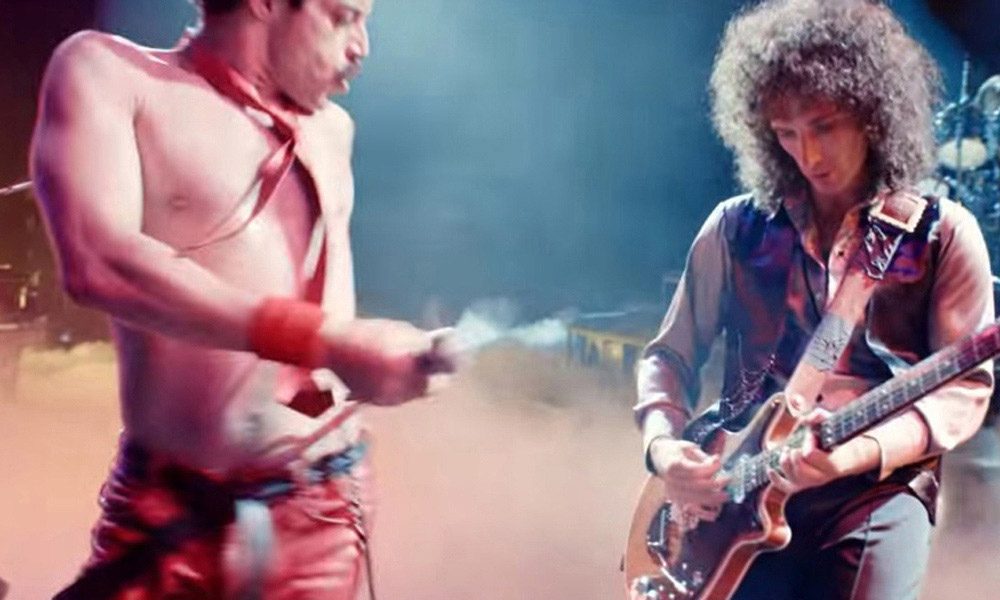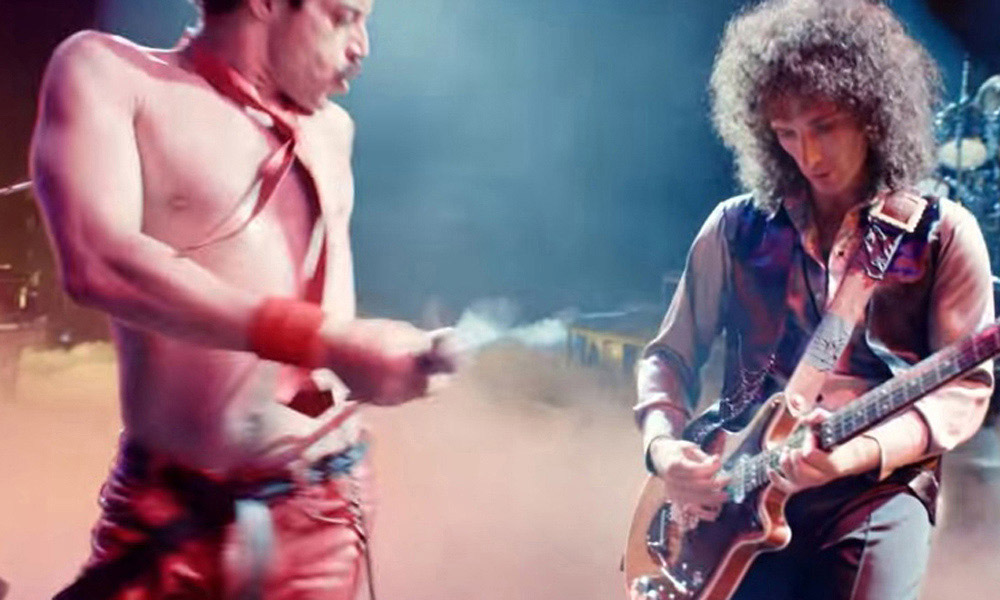 A new behind-the-scenes video from Bohemian Rhapsody has revealed how the cast received guidance from Queen stars Brian May and Roger Taylor as they prepared to give the iconic band the big screen treatment. You can watch the video above.
Set for full-scale release in UK cinemas next Wednesday, 24 October, Bohemian Rhapsody tells the story of Freddie Mercury's meteoric rise to fame and the rock legends' journey to their legendary Live Aid performance in 1985.
In a new mini-feature, Rami Malek reveals the pressure of playing Freddie Mercury, while Gwilym Lee (Brian May) and Ben Hardy (Roger Taylor) discuss how they met up with the Queen icons ahead of portraying them.
The clip also features Queen drummer Roger Taylor and guitarist Brian May, with the famous axe man gushing: "The four guys who play us are phenomenal. They completely loved it. They became us. It would just send shivers up your spine".
May also explains how he offered guitar tuition to Lee. "I find myself looking at the edits and I do kind of believe that it's me!" May says of Lee's performance.
"I played a little bit of guitar before, but nothing on this level", Lee admits.
As uDiscover Music previously reported, Bohemian Rhapsody will premiere at Wembley Arena in London. The movie will screen on October 23rd at London's SEE Arena, Wembley, which is part of the same complex as Wembley Stadium. That stadium is where Queen played in front of 72,000 people for the 1985's Live Aid concert, which was voted the greatest live show of all time at one point. The screening is open to the public, and proceeds will help benefit the Mercury Phoenix Trust, which supports global HIV/AIDS initiatives around the globe.
Bohemian Rhapsody is a foot-stomping celebration of Queen, their music, and their extraordinary lead singer Mercury, who defied stereotypes and shattered convention to become one of the most beloved entertainers on the planet.
Explore Our Queen Artist Page.
Format:
UK English