Bon Jovi And Jennifer Nettles Release Uplifting 'Do What You Can' Video
The single, originally released in July, gets a country revamping inspired by fans.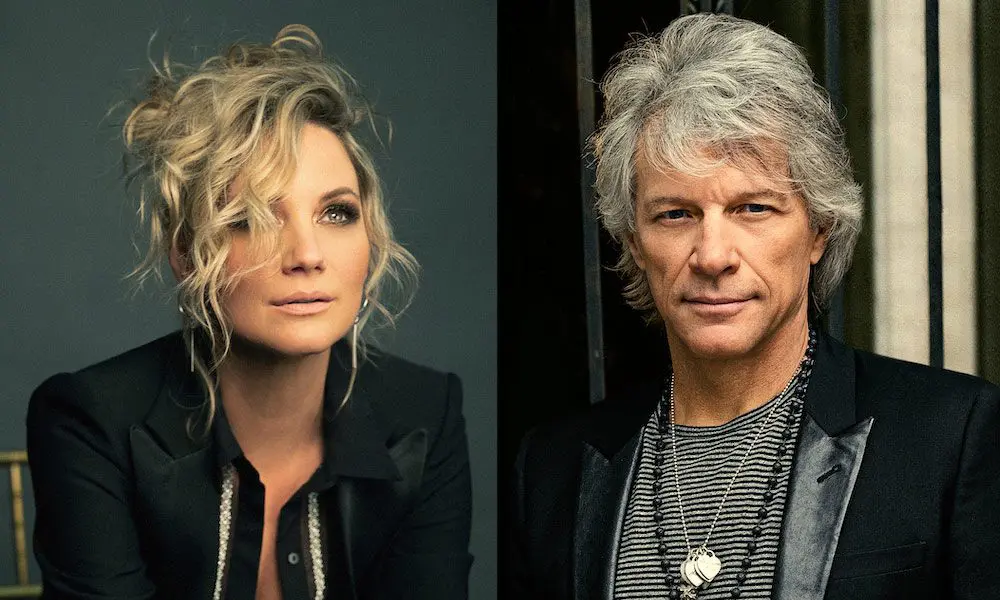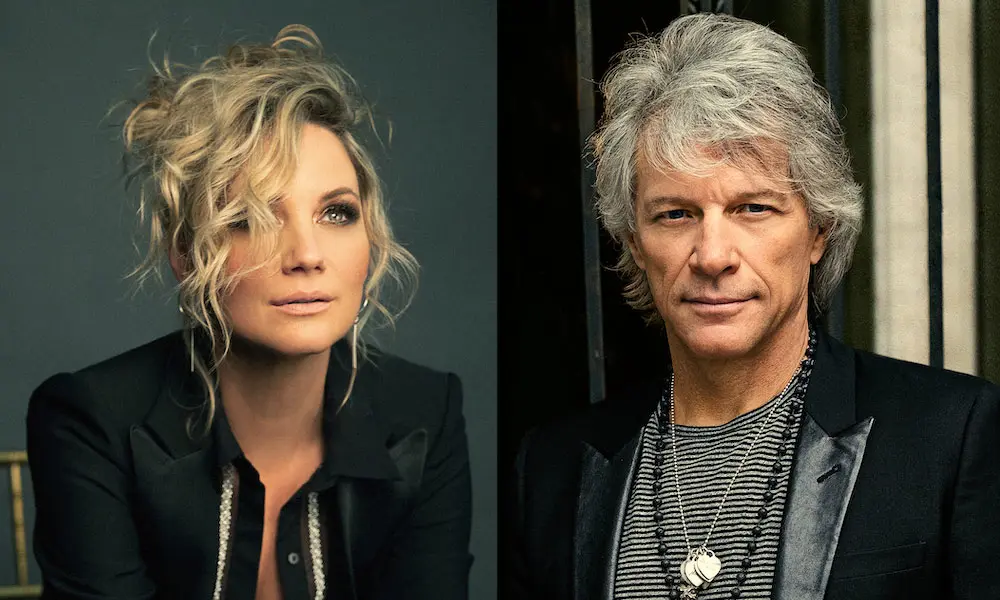 After releasing their single "Do What You Can" back in July, where they teamed up with fans to add lyrics to the inspiring song, Bon Jovi recruited Jennifer Nettles for a country take on the track.
The newly released music video reflecting on life in the age of COVID-19 includes additional footage "dedicated to everyday heroes fighting to rise about this pandemic."
"It's such an inspiring song. It makes you feel good and the message is just right on at this time that when you can't do what you do, do what you can," Nettles said of the track, expressing appreciation for the chance to contribute to the songwriting process, "at a time when we are all suffering from feeling isolated."
Bon Jovi, Jennifer Nettles - Do What You Can
The country artist was a fan of "Do What You Can" following its release and found the track's conversational tone to be uniquely accessible to country fans. When it came time to find a vocalist for the track's duet, the band immediately thought of Nettles.
Bon Jovi and Nettles previously collaborated on the band's single "Who Says You Can't Go Home" from their 2005 album Have a Nice Day.
"In 2005 Jennifer helped Bon Jovi take 'Who Says you Can't Go Home' to No.1 on the Country charts," Jon Bon Jovi said. The duet went on to win the Grammy Award for Best Country Collaboration with Vocals in 2007.
"It was her powerful and emotion-filled voice that I hope will carry us back onto the country airwaves again to share this uplifting message of unity," the Rock & Roll Hall of Fame inductee added.
"Do What You Can" comes from Bon Jovi's 15th studio album Bon Jovi: 2020, due out October 2 via Island Records after being pushed back in May due to the coronavirus pandemic.
Pre-order Bon Jovi 2020 here.