Bon Jovi And Jennifer Nettles Reunite For 'Do What You Can' Duet
The fan-inspired single, out Friday, comes ahead of Bon Jovi's latest album, 'Bon Jovi: 2020.'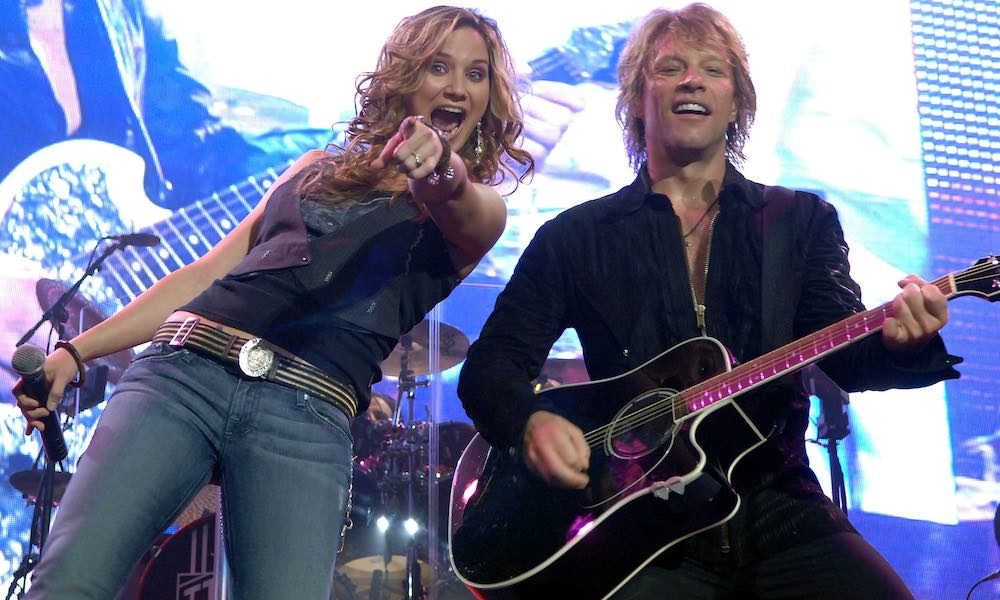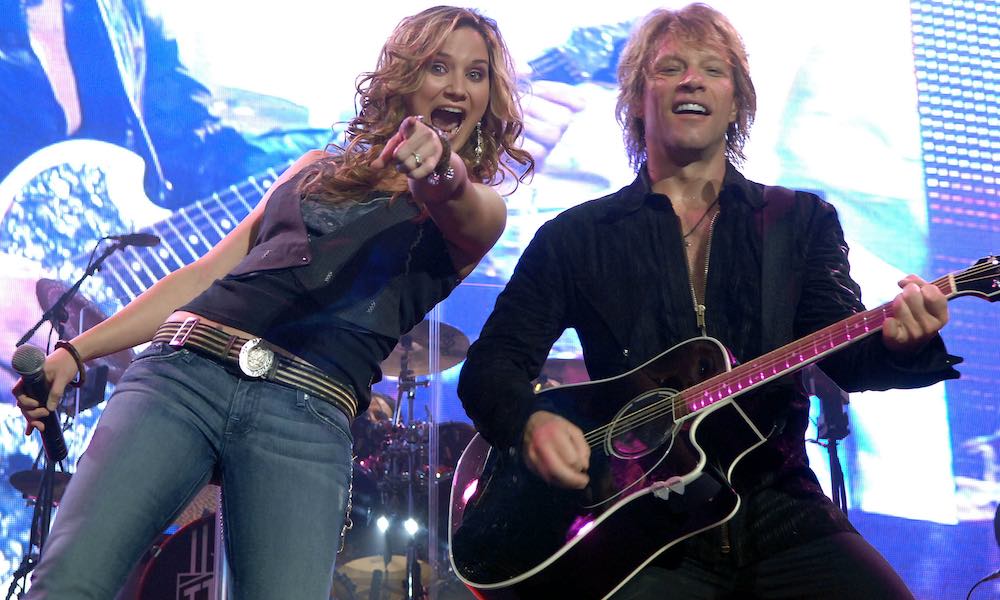 Bon Jovi and Jennifer Nettles have announced a duet version of "Do What You Can." The song, which features lyrical input from Bon Jovi's fans, was originally released as a single by the band in July. The country-inspired recording with Nettles, out Friday, will offer a fresh take on the inspiring song. Earlier today, Jon Bon Jovi and Jennifer Nettles took to Facebook Watch to announce the duet.
During the live-stream, Bon Jovi shared the story behind "Do What You Can," which was initially conceived of during the early days of the COVID crisis. Out of the crisis, said Bon Jovi, came "different ways of thinking, and ways to touch people." He saw an opportunity to engage with his fans in a new and unique way. "Songwriting…is an integral part of touching the people, who then relate to those songs, but in this case, who are living this song. When I wrote it, I knew it was going to touch people's lives – and in essence, they could be our collaborators."
He continued, "I really realized…this was a lyric that was perfectly relatable to whomever you were around the globe, because we're all living through this together." He shared the first verse and chorus with his fans, encouraging them to come up with additional lyrics. The process became a back-and-forth collaboration between the rock star and his global audience.
When the fully-realized track was completed, the band recorded a solo version of the song as an additional track for their forthcoming album, Bon Jovi: 2020, out October 2 via Island Records. But, recalled Bon Jovi, when he heard the finished recording, he immediately thought of Nettles. The two artists had previously collaborated on a duet of the band's 2005's single, "Who Says You Can't Go Home."
Nettles, who had been following the progress of "Do What You Can" on social media, shared that she was initially struck by the song's conversational tone – and knew that it would be perfect for country fans. "It just makes it accessible," she explained.
The country star also praised Bon Jovi's unique songwriting process. "At a time when we are all suffering from feeling isolated, what a joy to get to be a part of a song with you as a fan."
She added, "It's such an inspiring song. It makes you feel good and the message is just right on at this time that when you can't do what you do, do what you can." The duet can be presaved here.
Originally slated for release in May, but postponed amid the coronavirus, Bon Jovi: 2020 marks the legendary New Jersey band's fifteenth studio album.
Bon Jovi 2020 is out October 2 and can be pre-ordered here.