Jon Bon Jovi Explores An Abandoned Times Square In 'Do What You Can' Video
"Shooting a video on nearly empty streets of Manhattan amid a global crisis really told the story of 'Do What You Can' from the place where I lived it."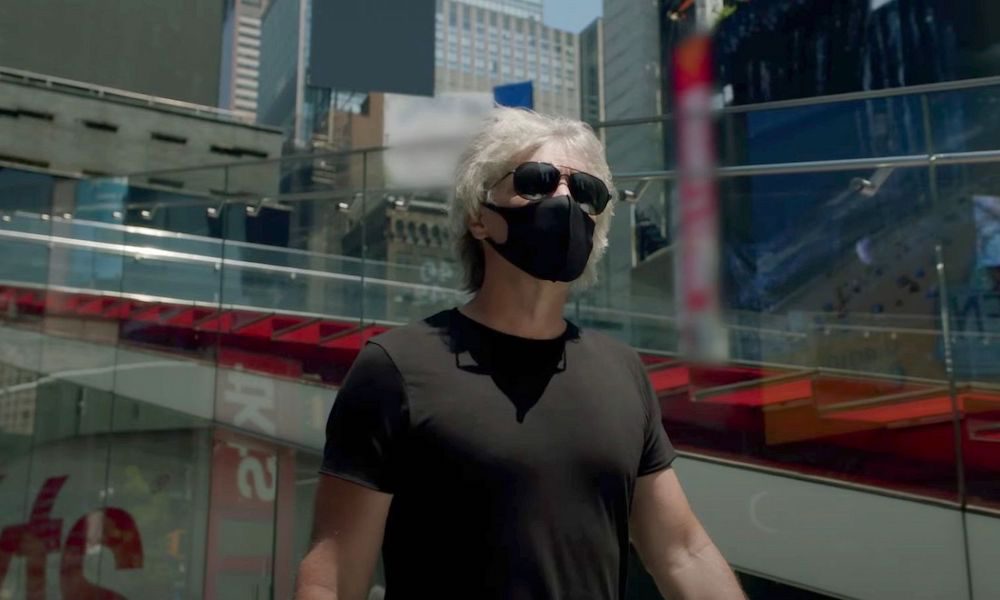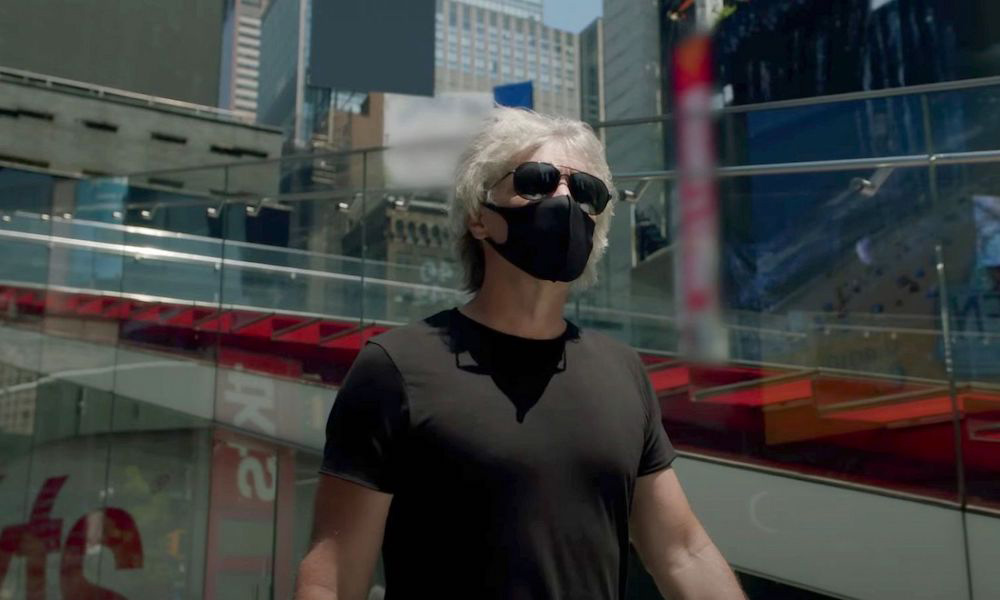 Quarantine isn't getting Bon Jovi down. The video for "Do What You Can" sees the eponymous singer walking about New York City under lockdown, and shows scenes of New Yorkers handling the crisis through protective measures and social distancing. "When you can't do what you do," sings Bon Jovi, "You do what you can."
With a riveting guitar hook and the ever-powerful vocal of Jon Bon Jovi, the song is an uplifting anthem to the resiliency of America's citizens, with a tinge of can-do attitude. This is shown throughout the video with all the ways people have had to adapt to the novel coronavirus: curbside food deliveries, cleaning public utilities, virtual graduations, and a whole lot of masks.
Bon Jovi - Do What You Can
"Shooting a video on nearly empty streets of Manhattan amid a global crisis really told the story of 'Do What You Can' from the place where I lived it," Bon Jovi wrote in a statement accompanying the video. "And I know those empty streets look similar to so many parts of America battling this pandemic. But the story of everyday heroes showing amazing courage was inspiring to see and the video, much like the song, has a great deal of hope in it too."
He sings, "I know you're feeling kind of nervous/ We're all a little bit confused/ Nothing's the same, this ain't a game/ We gotta make it through." The video concluded with a scene of Bon Jovi on the Intrepid Sea, Air & Space Museum on the Hudson River, cutting to the text which reads, "Dedicated to the everyday heroes fighting to rise above this pandemic."
Bon Jovi's fifteenth studio album, Bon Jovi: 2020 was set to be released May 15, but was pushed back in light of the pandemic, and is now set for October 2. After the postponement, the band shared two new singles that addressed more current events: "Do What You Can" and "American Reckoning," which references the George Floyd protests and Black Lives Matter movement.
Bon Jovi 2020 can be pre-ordered here.