Watch The New Video For Brian May's Optimism-Fueled 'Back To The Light'
Subtitled 'The Time Traveler Video – 1992-2021', the new film is a short film with a story to tell.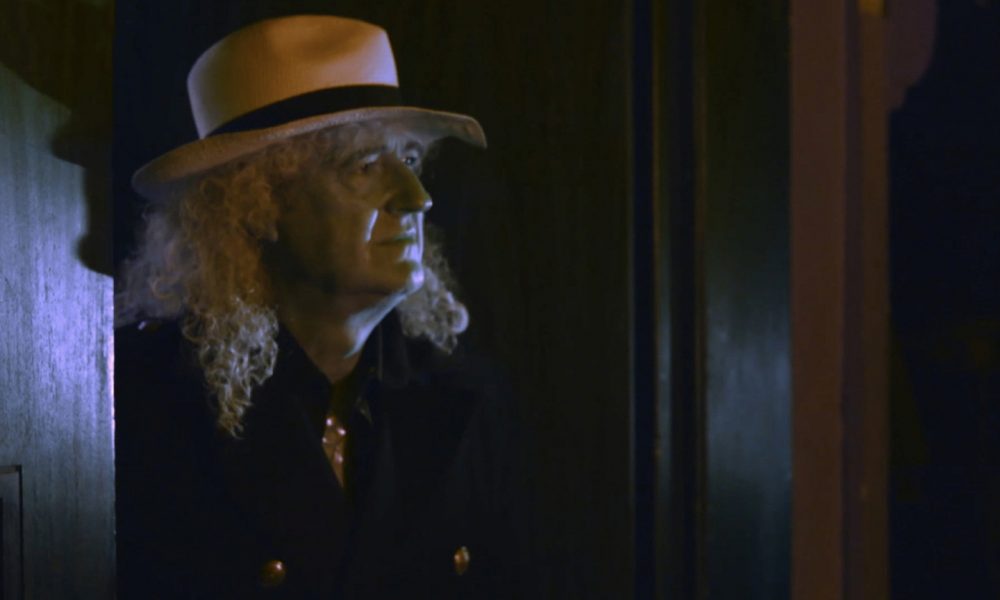 Brian May has shared a new video for his classic solo song, 'Back To The Light', which you can check out below.
Brian May - Back To The Light: The Time Traveller 1992-2021 (Official Video)
Directed by Simon Lupton, this new video is described as a "surprise." "I've polished up the three original videos from 1992," May says, "but the 'Back to the Light' video is brand new – a short film with a story to tell."
Ahead of the film's unveiling, Brian is only hinting that in it he assumes the role of a time traveler. But the rumor is that the video pulls off a meeting in time that hasn't previously been attempted.
All can now be revealed now the video is premiered. One thing fans can be sure of is that this will be a poignant reminder of just how brightly the light of Brian May's soulful solo adventure continues to shine – almost 30 years on.
Almost 30 years have passed since the Queen guitarist put the final touches to his masterly first solo album, 'Back to the Light'. May has spent a good part of this year revisiting the album, meticulously remastering and repackaging it for a new lease of life – with some extras to boot.
Having digitally released three of the album tracks, "Driven By You", "Resurrection" and "Too Much Love Will Kill You" over the last few weeks, Brian now turns to where it all started, with the physical release of the track which marked the beginning of his solo adventure, "Back to the Light", available as a new release on CD and 7" white vinyl single October 22.
A Top 20 hit on its initial release in November 1992, "Back to the Light" opened The Brian May Band's concerts around the world, drawing audiences in with the plaintive verses, before raising the roof with its optimism-fired choruses.
Brian is reserving his own comments until immediately after the video premieres Friday afternoon – when he has promised to go live on his own Instagram channel – now known as BRI-TV – to discuss the project with followers around the world.
However, he has shared the following: "I feel kind of affectionate looking back. Looking back at me 30 years ago, a young man with no idea of the incredible journey that was still to come."