Queen's Brian May Shares Images From "Pilgrimage" To Freddie Mercury's Childhood Home
The guitarist posted photos from outside Mercury's childhood home, his school and more.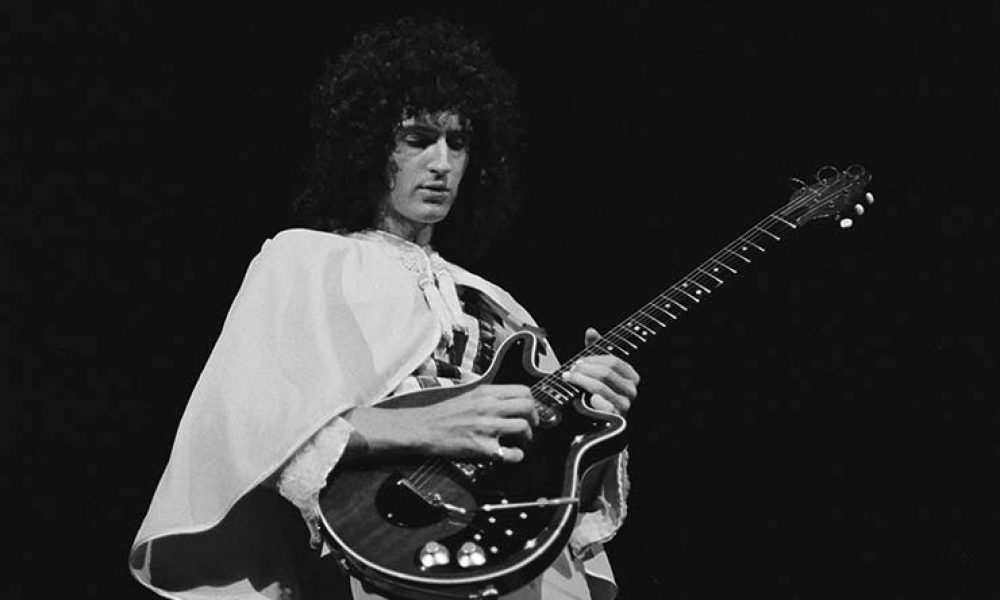 Queen's Brian May has retraced the journey of Freddie Mercury by visiting Zanzibar, the east African island where the legendary singer was born. The guitarist has undertaken a "pilgrimage" by visiting key locations in Mercury's early life – including the home where he was born and his first ever school. Posting on Instagram, May shared a photo of himself outside the school with wife Anita Dobson.
"At Freddie's school," wrote May. "Under guidance from Freddie's lovely sister Kashmira and Abdul, our excellent Zanzibarian guide, we managed to retrace many of Freddie's childhood steps. Nice to share with you folks."
Later on, May posted photos from outside Mercury's childhood home, located in Zanzibar's Stone Town. The family apartment block has since been developed into the Tembo House Hotel, which is also known as Freddie Mercury House.
"This is the building where Freddie and his sister Kashmira lived when they were young. A pilgrimage!!!" May posted.
Freddie Mercury was born as Farrokh Bulsara on the island in 1946 and lived there until the age of eight, when his parents sent him to school in Mumbai. He later returned in 1964, but fled to London after a revolution caused social unrest.
The Queen frontman's life was immortalised in the 2018 biopic Bohemian Rhapsody, which became the highest grossing music biopic of all time. While the film debuted to a mixed critical response, Rami Malek's portrayal of Mercury received huge acclaim and resulted in him bagging numerous industry awards, including the prestigious Best Actor gong at the Academy Awards.
As uDiscover Music previously reported, the overwhelming worldwide appeal of Bohemian Rhapsody is already beginning to spur spin-offs for audiences still fanatical for the film.
The first comes from Korea where the film attracted more than 9.9 million spectators. Local events company M-Media, together with Queen Productions Ltd, the official management behind the band, recently announced Bohemian Rhapsody: The Queen Exhibition. Coming close to the milestone half a century since Queen released their first single – 'Keep Yourself Alive' on 6 July, 1973 – the exhibition will open on 7 July for a three month window at the ARA Art Centre in Seoul.
Explore Our Queen Artist Page.
Format:
UK English