Brian And Roger Eno Launch Immersive Audio-Visual Installation in Los Angeles
The brothers' expanded edition of their collaborative LP, 'Mixing Colours,' is also available today.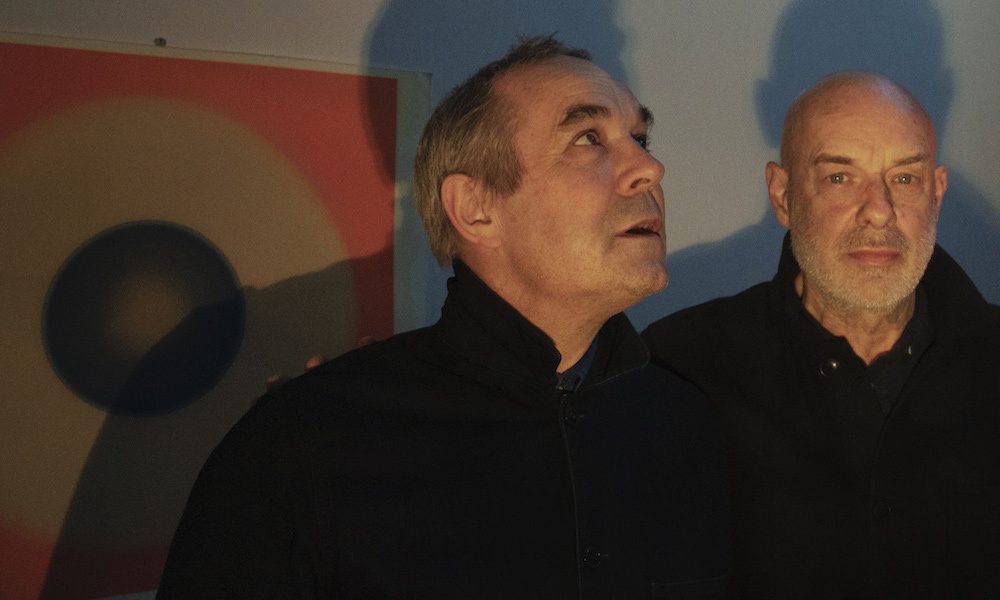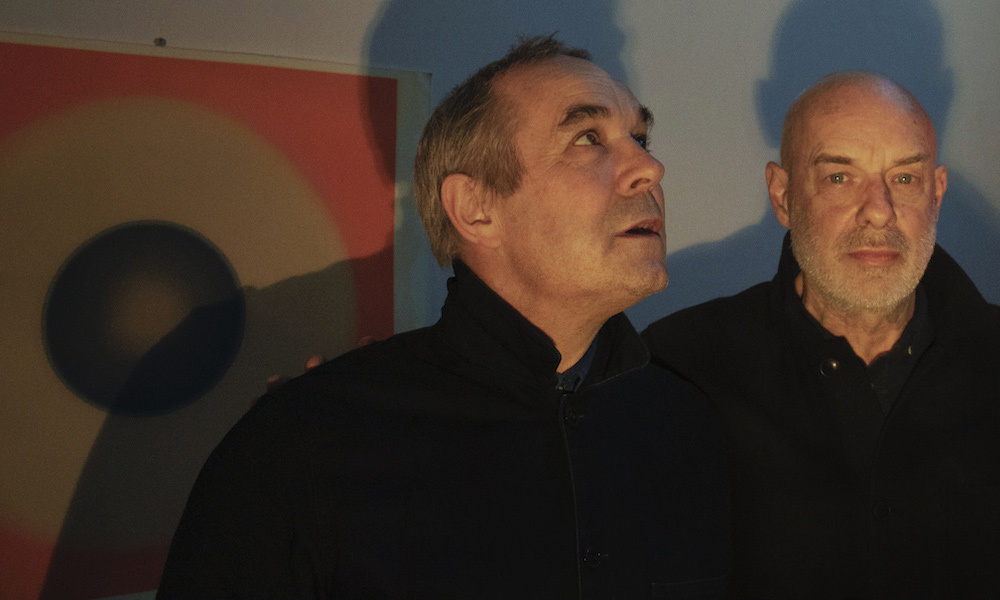 Last year, Brian Eno and his brother, Roger, collaborated on their first album together, Mixing Colours. The ambient recording inspired a series of short films, and, soon, found the Enos encouraging filmmakers across the globe to submit their own visual contributions. Now, all of the winning entries (more than 100 short films, paired down from nearly 1800 submissions) are available to view as part of an immersive installation in Downtown Los Angeles called "A Quiet Scene."
Presented by The Music Center in collaboration with dublab, "A Quiet Scene" is described as "a tranquil and meditative space," offering hours of soothing, ambient soundscapes in a safe, outdoor location. Visitors can experience the free audio-visual installation at Jerry Moss Plaza (located at The Music Center) from January 22 – February 21, from 8:00 am – 10:00 pm.
Fans outside of Los Angeles can view a live-stream of the installation throughout the weekend via The Music Center's website.
Also launching today is a free film competition and screening initiative, dubbed "A Quiet Scene: L.A.," which invites the public to submit "a short original film that is an authentic reflection of Los Angeles during current times." Each submission must be paired with one of the seven tracks featured on the Enos' follow-up EP, Luminous.
"As the world comes to terms with our common experience of isolation and self-reflection over the last year, arts experiences are a healing and unifying remedy," said Rachel S. Moore, president and CEO of The Music Center.  "A Quiet Scene: L.A. offers people the opportunity to create a conversation between sight and sound that soothes the senses and illuminates a more hopeful year ahead." For more information and deadlines, visit the competition's official website.
15 years in the making, the widely-acclaimed Mixing Colours was released last March and found the Eno brothers – both of whom have lengthy and impressive careers as composers, performers, and producers – to create music that offered a deep meditation on shifting tonal shades and contrasts in timbre.
In August, the brothers followed with the seven-track Luminous, while today, they are releasing Mixing Colours Expanded via Deutsche Grammophon. The album – available on CD as well as a digital visual album – includes all tracks from both projects, and incorporates the winning submissions from "A Quiet Scene."
Today is a particularly busy day for Brian Eno, who is also releasing two additional collections. The first, Film Music 1976–2020, is the artist's first-ever collection of music from his film and television soundtracks, spanning five decades. Also available today is Brian Eno's Rams: Original Soundtrack Album. The limited-edition CD offers the complete soundtrack from Gary Hustwit's 2018 documentary portrait of legendary German industrial designer Dieter Rams, with all instrumentals written, performed, and produced by Eno.
Mixing Colours Expanded is available now and can be bought here.