Brian Wilson Releases Stripped-Down Collection 'At My Piano'
'I can't express how much the piano has played such an important part of my life. It has brought me comfort, joy and security. It has fueled my creativity as well as my competitive nature.'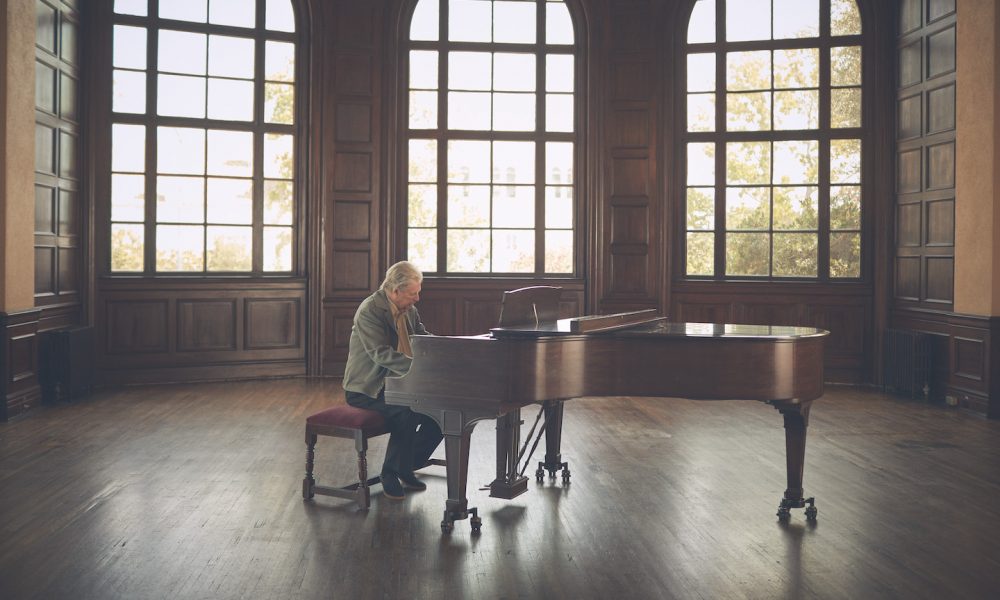 Brian Wilson, the legendary co-founder of The Beach Boys, has today released At My Piano, a collection of some of his best-known hits reimagined with just a piano. The LP features new versions of classics like "God Only Knows," "California Girls," "Wouldn't It Be Nice?" and "Good Vibrations," among many others.
Reviews have already started to roll in, following the album's release. Ultimate Classic Rock writes, "Wilson gives us a taste of what that might have been like. 'At My Piano' is just what its title suggests: Wilson, and only Wilson, at the piano, playing his way through 15 of his best-known compositions with an austere gentleness that, even over speakers, headphones or earbuds makes it feel like you're in his room for a personal recital. It's 50 minutes in the remote presence of genuine genius and is best appreciated on those terms."
Brian Wilson - Don't Worry Baby (Visualiser)
"We had an upright piano in our living room and from the time I was 12 years old I played it each and every day," Wilson recounts. "I never had a lesson, I was completely self-taught. I can't express how much the piano has played such an important part of my life. It has brought me comfort, joy and security. It has fueled my creativity as well as my competitive nature."
"I play it when I'm happy or feeling sad. I love playing for people and I love playing alone when no one is listening. Honestly, the piano and the music I create on it has probably saved my life."
Wilson has had an extensive career spanning over half a century at the helm of The Beach Boys, where he served as their co-lead vocalist, bassist, keyboardist, principal songwriter, and producer. He is widely heralded as one of the most innovative and significant songwriters of the 20th century, lauded for his novel approaches to pop composition and his extraordinary musical aptitude.
As a producer, he is noted for being among the first rock producers to employ the recording studio and mixing desks as an instrument. He is also considered the principal originator of the California sound, and helped to shape the sound and development of many pop sub-genres, notably the art pop scene.