Brian Wilson Plays 'Wouldn't It Be Nice' In New Version 'At My Piano'
The newly-shared recording is a piano-only version of another of the great jewels in his songbook.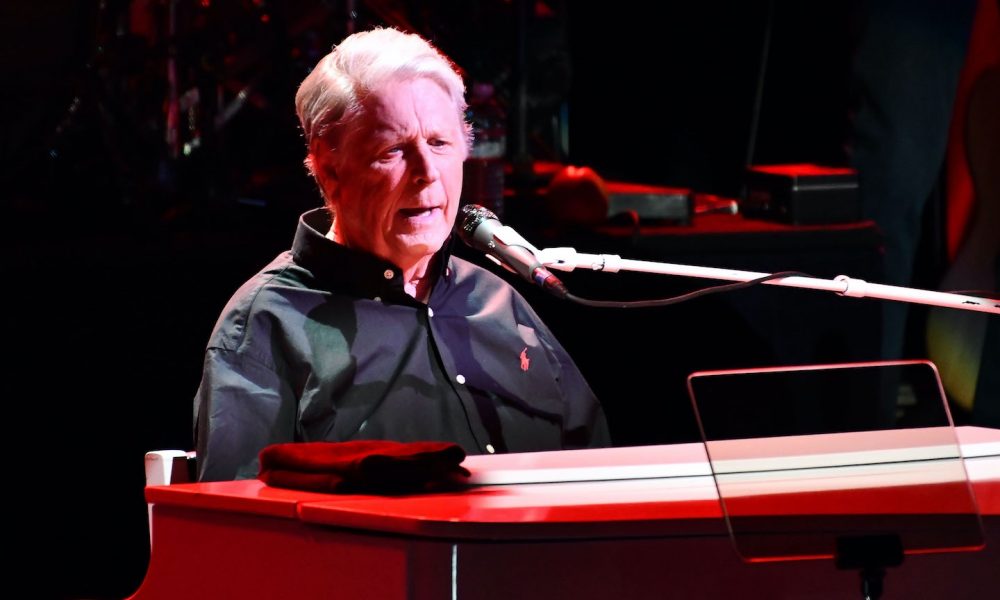 Brian Wilson has released a second track as a taster of his forthcoming instrumental album At My Piano, which will be available via Decca Records on November 19, and it's another Beach Boys classic.
Following "God Only Knows," which was shared in conjunction with the album announcement on September 17, it's a piano-only version of another of the great jewels in his songbook. Indeed, it's the other side of the group's original 1966 single on Capitol Records on one of the great double-sided 45s of the day: the similarly immortal "Wouldn't It Be Nice."
Fifty-five years on, the song retains its innocent charm and elegance, accentuated by the image of Wilson sitting alone at his piano to record the new version, just as he would have done to write it. The solo rendition is in marked contrast to the much-loved version from the summer of 1966, when the then six-piece Beach Boys were joined on the recording by some 16 musicians, including the celebrated members of the so-called Wrecking Crew such as Hal Blaine, Carol Kaye, and Steve Douglas.
Wilson will be joined on his upcoming US tour by Al Jardine from the classic Beach Boys line-up and former member Blondie Chaplin, who was on the group's Carl and the Passions – "So Tough" album in 1972 and the following year's Holland. The itinerary runs from October 5-23.
Meanwhile, Wilson's official website has been redesigned to include a complete history of Wilson's Beach Boys and solo career in its new Timeline feature. Rare photos and unreleased music will be complemented by Wilson talking about many of his classic songs, decade by decade. Wilson's piano demos to five songs from 1977's The Beach Boys Love You album are now included, as are several demos from the mid-1990s "Wilson-Paley" sessions and his 2007 demos for his That Lucky Old Sun album.
Pre-order At My Piano, which is released on November 19.