Brody Brown Shares Debut LP, 'The Kick Back'
The acclaimed songwriter has worked with Bruno Mars, Silk Sonic, Adele, and more.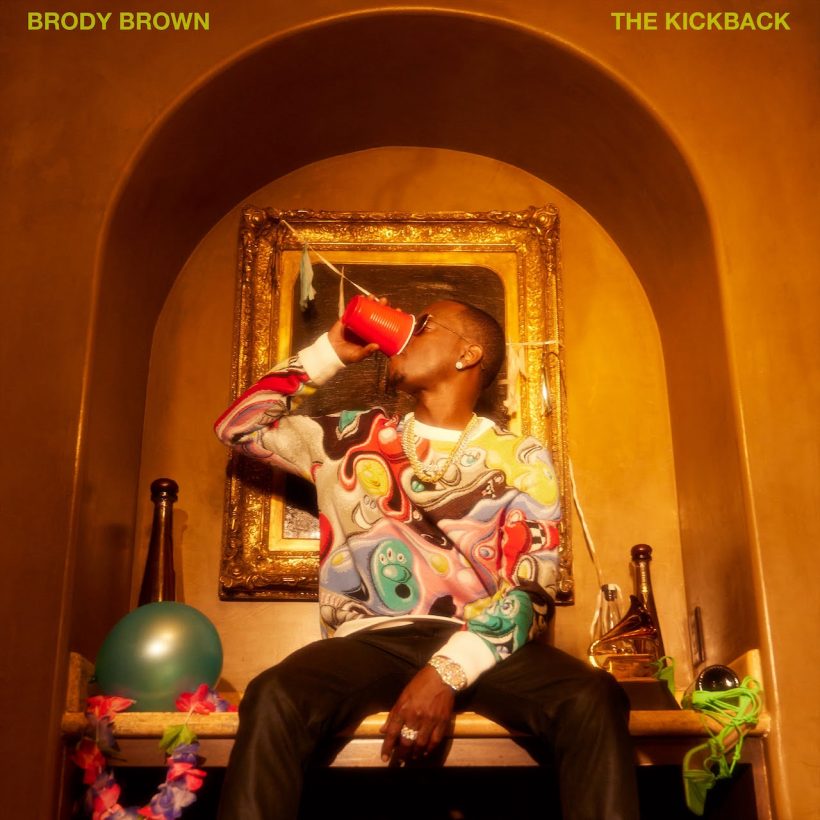 Brody Brown has released his debut album, The Kick Back via '80s Baby Entertainment, his joint venture with Def Jam Recordings.
The seven-time Grammy Award-winning, L.A.-based musician-songwriter-producer whose multi-platinum A-list collaborations include Bruno Mars, Silk Sonic, and Adele is no stranger to the spotlight, but here, he stands center stage.
Brody Brown - Wizard ft. RJMrLA (Audio)
The church-bred Compton native, born Christopher Steven Brown, has been a musical force since his early teens, when he counted Quincy Jones, George Clinton, Dr. Dre, Battlecat, and DJ Quik as early musical heroes. Brody B dropped out of high school in 2005, to play bass on tour with (then) Def Jam R&B star Bobby Valentino.
Before long, Brody joined the Grammy-nominated production team 1500 or Nothin' (Jay-Z, Bruno Mars, Justin Timberlake, B.o.B.), while also pursuing subsequent tour gigs with Lil Wayne, Chris Brown, and T.I. As one-third of the songwriting/production team Shampoo Press & Curl with Bruno Mars and Philip Lawrence, Brody was on board for Bruno's first three multi-platinum albums starting in 2010.
Brody went on to rack up enviable credits through word of mouth over the past decade: Snoop Dogg & Wiz Khalifa's "Young, Wild & Free" featuring Bruno Mars; Mark Ronson's "Feel Right" featuring Mystikal; Cee Lo Green's "F__k You"; T.I.'s "Love This Life"; Adele's "All I Ask"; and Nipsey Hussle's "Feeling Myself," to name just a few.
In 2017 and 2018, Brody shared in no less than five Grammy Awards with Adele (25, Album Of The Year) and Mars (24K Magic, including Album Of The Year and Record Of The Year). Last year, he shared in another pair of Grammys with Mars for Silk Sonic's "Leave The Door Open" (Song Of The Year, Best R&B Song).
2023 marks the emergence of Brody Brown as a full-fledged solo artist in his own right, with his long-awaited and well-deserved debut album, The Kick Back. With the new album, Brody B is coming full circle. He's stepping from behind the boards to take on his new role as artist and CEO of 80's Baby Entertainment. "For me, it doesn't come down to money," says Brody B. "It's about legacy. I just wanted to make sure I do the best that I can do."