BTS Offer BBC Radio 1 Live Lounge Performance
The session includes a cover of Puff Daddy and Faith Evans' 'I'll Be Missing You.'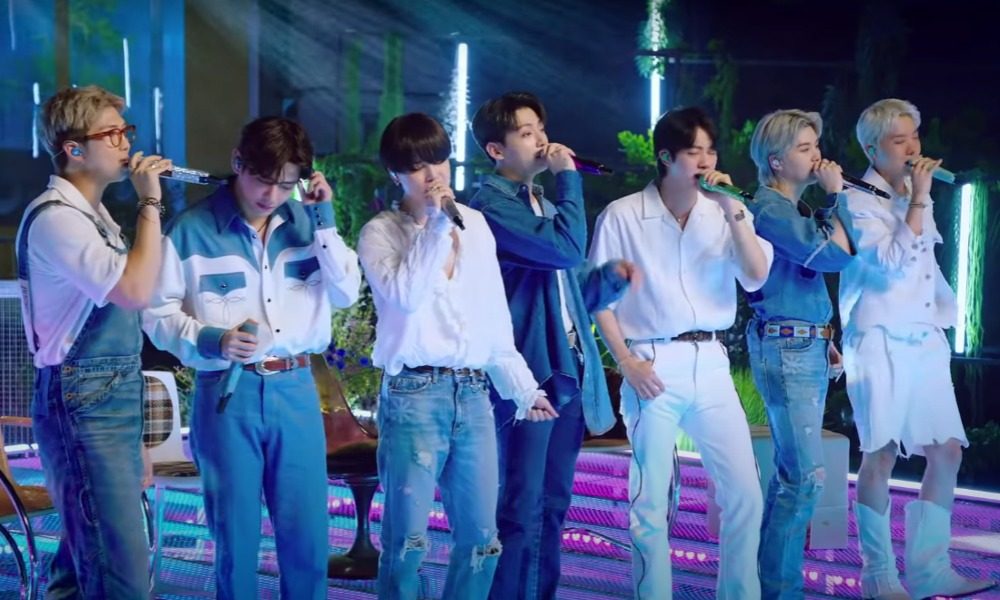 BTS have delivered their own take on Puff Daddy and Faith Evans' "I'll Be Missing You" during their BBC Radio 1 Live Lounge debut. The rap classic is celebrated for its iconic sample of The Police's "Every Breath You Take."
The K-Pop icons delivered a unique take on the 1997 track for the new session, but added a surprising twist with additional guitars and drums. As well as the cover, the group also performed live renditions of "Dynamite" and "Permission To Dance."
BTS - I'll Be Missing You (Puff Daddy, Faith Evans and Sting Cover) in the Live Lounge
BTS fans can also look forward to a special documentary on BTS titled BTS @ Radio 1, which will be released tomorrow (July 28) on BBC One. It will also feature footage of the superstar group's performances on Live Lounge.
Last week, BTS became the first artists to replace themselves at number one on the Hot 100 since Drake in 2018. "Permission To Dance" ended the seven-week chart-topping streak of the boyband's previous single "Butter," which is currently the second longest No.1 Hot 100 song of 2021.
"Butter" was released on Friday May 21 and wasted little time in becoming the biggest song debut in Spotify history. The hugely anticipated disco-pop track notched up 11.042 million global Spotify streams on its first day, breaking the platform's opening day record, which was previously held by Ed Sheeran and Justin Bieber's "I Don't Care" (10.977 million on May 10 2019).
The K-Pop superstars' success is not limited to Spotify either. Over the weekend, YouTube confirmed that the official music video for "Butter" has set a new all-time 24-hour record of 108.2 million views, surpassing their own 101.1 million view record for "Dynamite" in the first 24 hours. The band now holds the No 1 and No 2 record spots on YouTube's All-Time Top 24 Hour Music Debuts." "Butter" is the second song, after "Dynamite," to be performed entirely in English by the group, whose first language is Korean.