BTS Channel Disco Vibes In 'Dynamite' Teaser
The group's anticipated English-language single drops this Friday.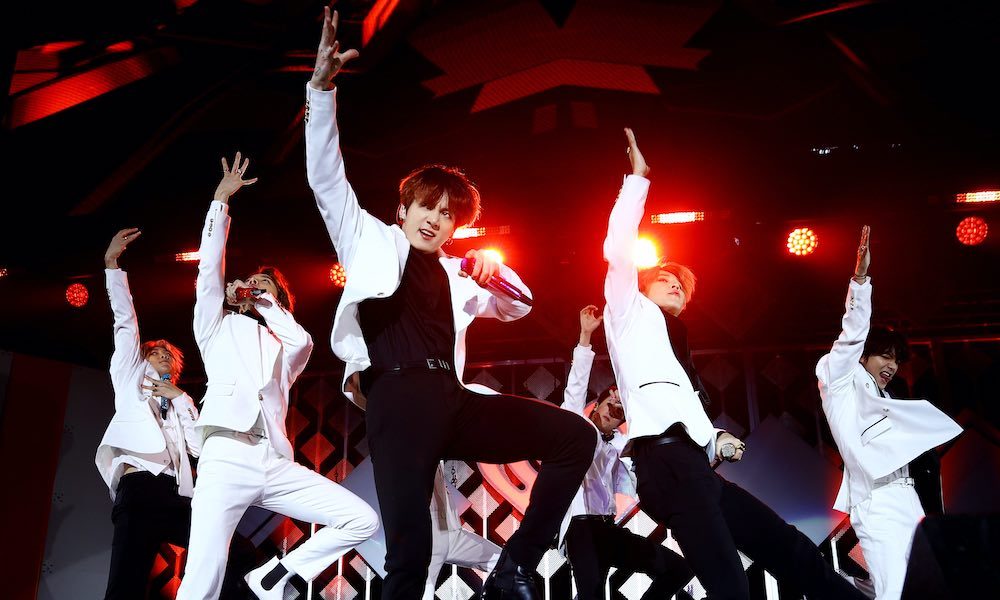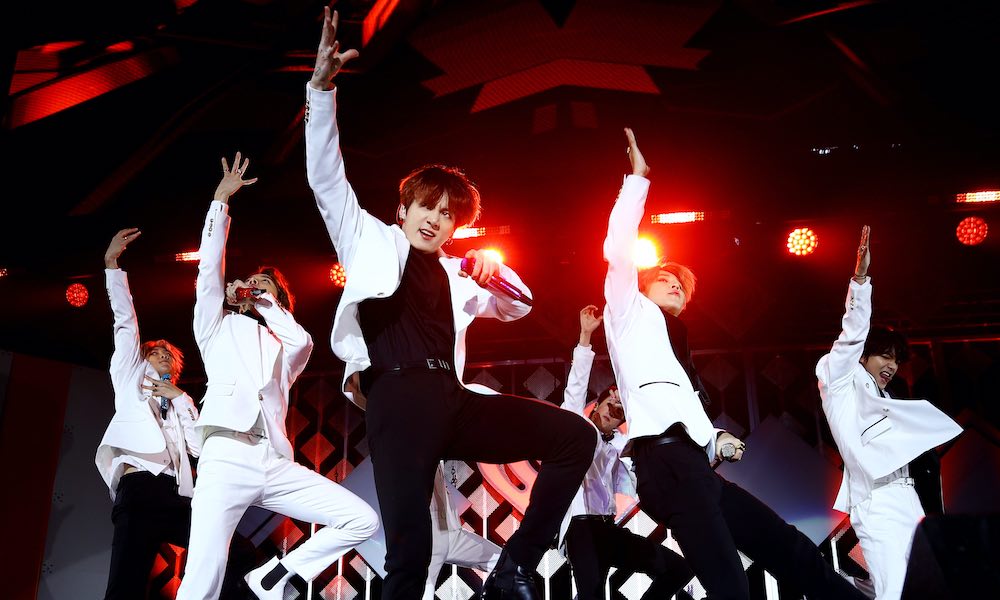 BTS dropped an eye-popping teaser for their forthcoming English-language single, "Dynamite," out this Friday, August 21. Based on the infectious 30-second clip, the  K-pop stars will be delivering a dancefloor-worthy hit.
BTS (방탄소년단) 'Dynamite' Official Teaser
The short clip offers a sneak peek at the "Dynamite" video, in which the band members are clearly inspired by the era of leisure suits, bold, bright patterns, and wide collars, as they dance under a giant "Disco" sign.
On Saturday, the South Korean group offered members of their ARMY another teaser photo, which features the septet behind a brightly-colored fast-food counter.
Fans can look forward to plenty of content from BTS in the coming months. While the boys revealed that they are working on a new album, due out later this year, they are also readying for the release of their latest documentary film, Break The Silence: The Movie. The film, which will offer fans "unprecedented access" behind the scenes of 2019's "Love Yourself: Speak Yourself" world tour, is scheduled for release in over 70 countries this fall. The documentary opens in select markets, including the UK, beginning September 10, while US audiences can look forward to a theatrical premiere on September 24. Tickets are currently on sale on the movie's official website.
Last week, BTS also announced a virtual and in-person "Map Of The Soul ON:E" concert, taking place on October 10 and 11. The show will have an offline audience and be simultaneously streamed online to viewers around the globe.
Coming up, BTS will make their debut performance on the MTV Video Music Awards on Sunday, August 30. The group joins an all-star cast of artists – including Lady Gaga, J Balvin, and The Weeknd – who will each offer outdoor performances around New York's five boroughs. BTS will also up for three awards that evening, including Best K-Pop, Best Pop, and Best Choreography for their "On" video. Voting, meanwhile, is currently open on the award show's website.
Vote for your favorite BTS music videos here.