Watch BTS Bring 'Permission To Dance' To The United Nations General Assembly
With the performance, the supergroup hoped to draw attention to Sustainable Development Goals.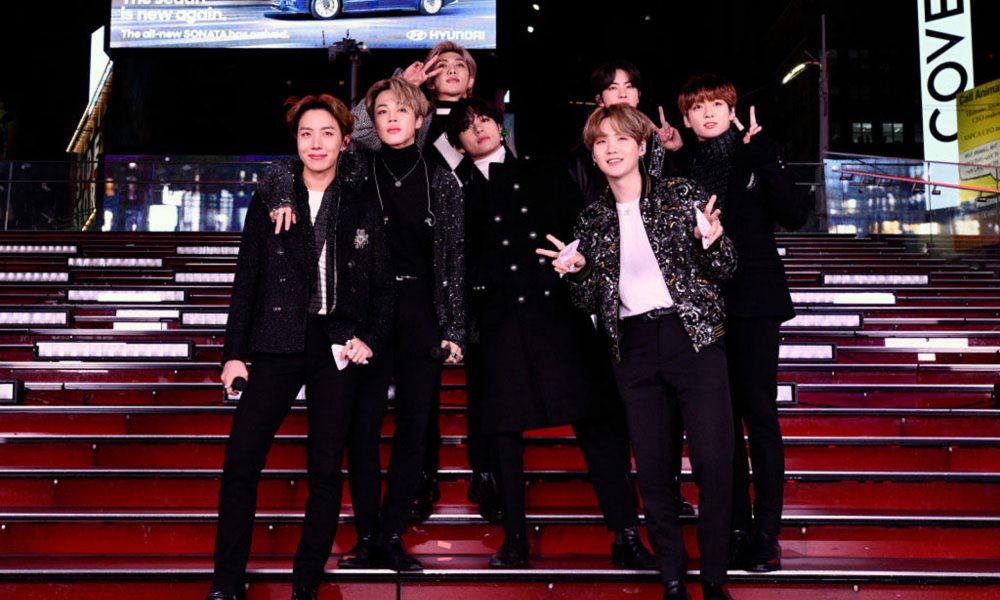 Grammy Award-nominated supergroup BTS have brought their single "Permission To Dance" to the floor of the United Nations General Assembly in a newly shared live performance video.
The group visited the meeting, which attracts more politicians and policymakers than it does K-pop global icons, for both a performance and a speech, which garnered millions of online viewers.
BTS - "Permission to Dance" performed at the United Nations General Assembly | SDGs | Official Video
The "Permission to Dance" performance visual was filmed in the empty seating area of the General Assembly as each BTS member made their way through the aisles. They then spill into the lobby of the building before eventually ending up directly outside of the United Nations doors, performing slick choreography on the asphalt. To top off the performance, the seven-piece group summons something of a flash mob on a warm clearing close by.
"The video accompanies the band's remarks at the SDG Moment and is meant to draw their audience's attention to the importance of the Sustainable Development Goals and to inspire action," the United Nations shared in a description for the performance. The Sustainable Development Goals focus on building and maintaining practices that make for a more sustainable living environment globally.
During their speech at the General Assembly, which clocks in at around seven minutes in length, the group expressed a hope of spreading positivity through their performance.
"I've heard that people in their teens and 20s today are being referred to as COVID's lost generation," BTS rapper RM said. "I think it's a stretch to say they're lost, just because the path they tread can't be seen by grown-up eyes."
Later, J-Hope shared: "All seven of us, of course we've received vaccinations. The vaccine was a sort of ticket to meeting our fans waiting for us and to being able to stand here before you today."
Through their United Nations appearance and previous work with UNICEF, BTS have used their platform to craft a global brand with influence spanning beyond streaming numbers and chart placements.
Listen to the best of BTS on Apple Music and Spotify.