BTS Reveal Tracklist For Forthcoming Anthology
The 3-CD 'Proof' is set to be released on June 10.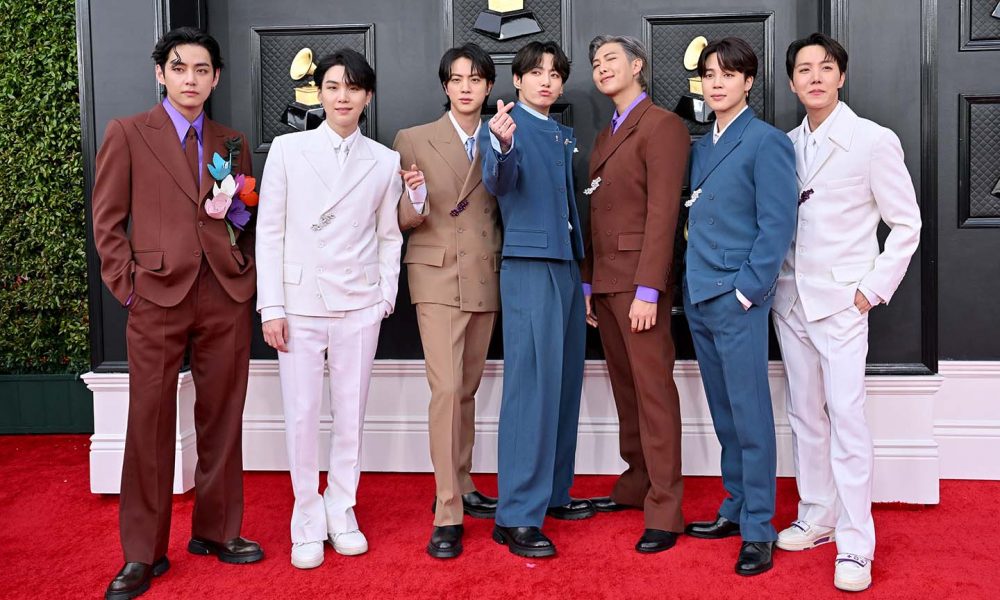 BTS have revealed tracklists for the first two CDs of their upcoming anthology album, Proof, which drops June 10 via Big Hit Music. In total, the new record will feature three CDs, with details for the final disc arriving on May 11.
"The BTS anthology album that embodies the history of BTS will be released as they begin a new chapter as an artist that has been active for nine years to look back on their endeavors," BTS' management group, Big Hit Music, said in a statement. "The anthology album Proof that consists of three CDs includes many different tracks – including three all-new tracks – that reflect the thoughts and ideas of the members on the past, present, and future of BTS."
The first disc of Proof will feature a number of the K-Pop band's biggest hits, including their chart-topping English-language singles, "Dynamite" and "Butter." The disc is also set to open with "Born Singer," a fan-favorite which never saw an official release. The song, which the group last performed in 2017, had been written to an instrumental of rapper J Cole's song, "Born Sinner."
Fans will also be thrilled to learn that Proof contains three new songs, including the aptly-titled "Yet to Come," (appearing on Disc One) and "Run BTS," which shares the title of the band's popular variety show, and opens the second disc.
BTS (방탄소년단) 'Proof' Logo Trailer
In addition to revisiting their biggest hits, BTS will also dig deeper into their discography as they approach their nine-year anniversary. Among these highlights is 2020's "Stay," a pandemic-era song about missing their fans, and "BTS Cypher PT. 3: Killer (feat. Supreme Boi)" from their 2014 debut, DARK&WILD. Additionally, each member of the group will be celebrated with a collection of solo tracks, including RM's "Intro: Persona," Jin's "Moon," SUGA's "Trivia: Seesaw," J-Hope's "Outro: Ego," Jimin's "Filter," V's "Singularity," and Jungkook's "Euphoria." Proof is currently available for preorder through BTS' shop on the mobile app, Weverse.
BTS first announced a release date for Proof last month, during their sold out four-night "Permission to Dance" residency at Las Vegas' Allegiant Stadium.