BTS' 'Butter' Becomes First Track To Top Hot Trending Songs Chart For 10 Weeks
'Billboard's' newest chart debuted in October of 2021.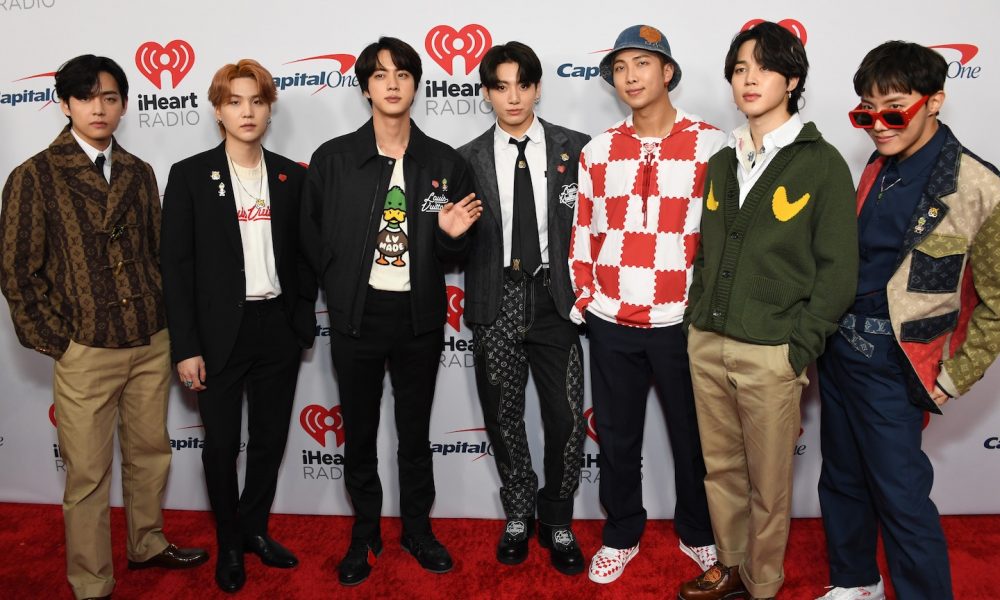 BTS' "Butter" is the first title to spend as many as 10 weeks at No.1 on Billboard's Hot Trending Songs chart, powered by Twitter, as it continues its hold on the ranking dated February 26. (The list launched in October.)
According to Billboard, "Butter" leads with four million Twitter mentions. The track, which is nominated for best pop duo/group performance at the 64th Grammy Awards April 3, topped the Billboard Hot 100 for 10 weeks beginning last June.
Billboard's Hot Trending Songs charts, powered by Twitter and sponsored by Capital One, track global music-related trends and conversations in real-time across Twitter, viewable over either the last 24 hours or past seven days. A weekly, 20-position version of the chart, covering activity from Friday through Thursday of each week, posts alongside Billboard's other weekly charts on Billboard.com each Tuesday. The charts highlight buzz around new releases, award shows, festival moments, music nostalgia, and more. Hot Trending Songs is unique in that it tracks what songs people are talking about, not necessarily what they're listening to.
Earlier this month, BTS announced that "BTS Permission To Dance On Stage – Las Vegas" will be held on April 8, 9, 15, and 16 at Allegiant Stadium.
The show is set to take place in front of a live audience. Additionally, the in-person live broadcast event will be held at MGM Grand Garden Arena on all four days. The concert will also be streamed online on the last day of the tour on April 16.
Registration to purchase tickets for the new dates are open now through Saturday, February 26 at 5pm PT.
This is approximately four months after the band performed in LA for "BTS Permission To Dance On Stage – Los Angeles" late November and early December last year.
BTS also recently announced dates for "BTS Permission To Dance On Stage – Seoul," which will mark the band's first in-person concerts in Korea since October, 2019. The Seoul concerts will be held at the Seoul Olympic Stadium on March 10, 12, and 13.