Buffy Sainte-Marie, Chet Baker Vinyl Exclusives For Record Store Day 2019's Black Friday
This year's event takes place on Friday, 29 November in independent record stores across the US.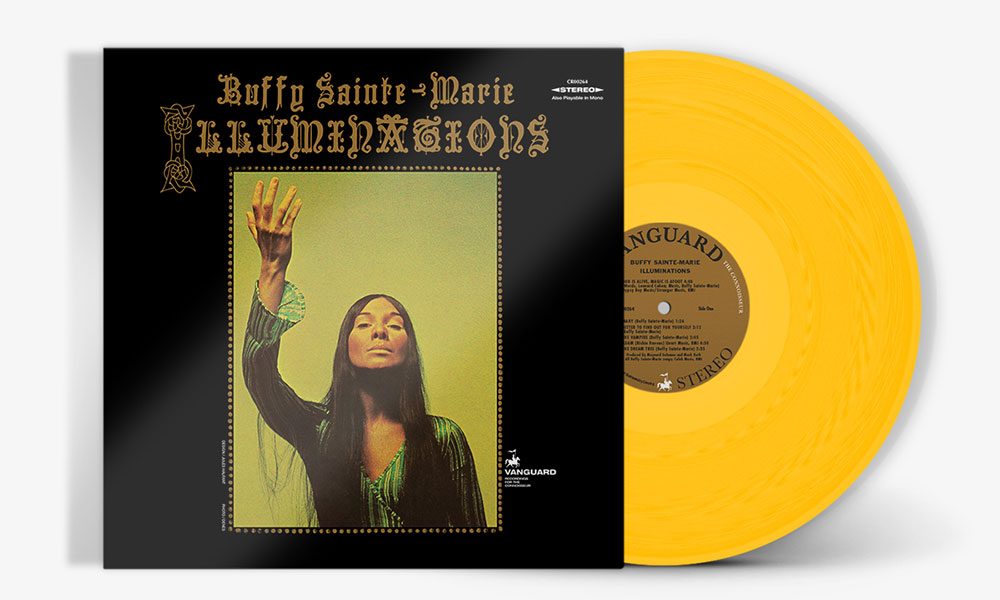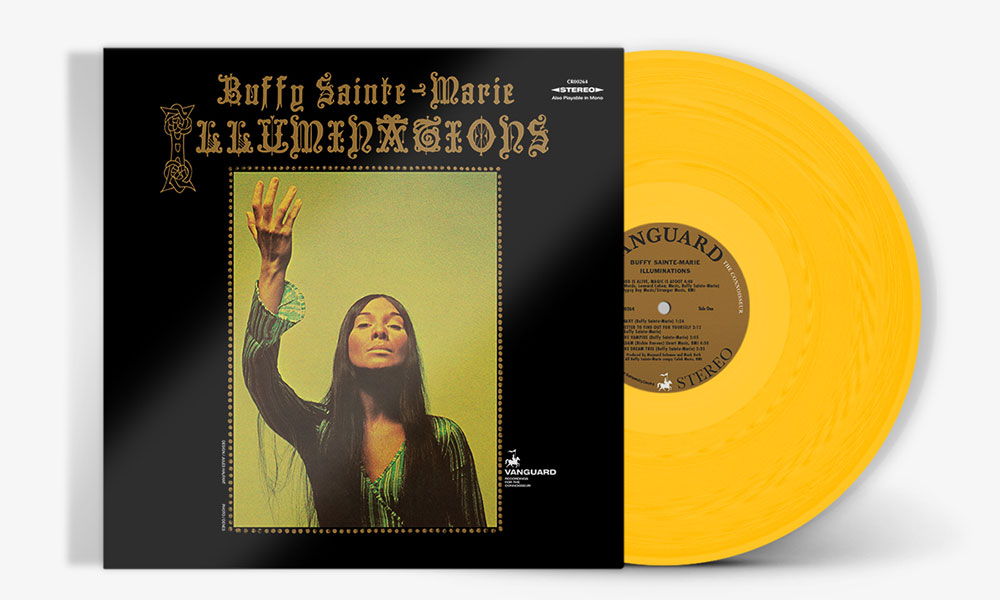 Craft Recordings have announced seven exclusive vinyl albums for Record Store Day's 2019 Black Friday event, taking place on Friday, 29 November in independent record stores across the US. A diverse selection of titles will be reissued this year, including Buffy Saint-Marie's innovative 1969 album, Illuminations and a mono pressing of Chet Baker's Riverside album (Chet Baker Sings) It Could Happen to You.
First released in 1969, Illuminations is the pioneering sixth studio album from the Academy Award–winning singer-songwriter and activist Buffy Sainte-Marie. Throughout her long career, the Indigenous Canadian-American icon has been a trailblazer and a tireless advocate, an innovative artist and a disruptor of the status quo. No exception to her career, Illuminations broke ground as one of the very first electronic vocal albums. A departure from her previous work, Illuminations incorporates vocals and acoustic guitar along with early electronic synthesizers to create an experimental sound that is wholly unique, even entering avant-garde gothic territory.
For its 50th anniversary, the album—which includes psychedelic masterpieces 'Poppies' and 'God Is Alive, Magic Is Afoot' — has been remastered from its original analog master by Kevin Gray at Cohearent Audio and pressed on 180g opaque yellow vinyl at QRP. Housed in an old-school-style tip-on jacket, this special reissue will be limited to 2,000 copies worldwide.
God Is Alive Magic Is Afoot
Chet Baker's 1958 release for Riverside, (Chet Baker Sings) It Could Happen To You offers a modern take on standards like 'Old Devil Moon,' 'You're Driving Me Crazy' and 'How Long Has This Been Going On?' Chet Baker Sings is unique in that the nimble artist sets aside his trumpet in several of the tracks, using only his vocals—and even scatting the instrumental solos. Baker is backed by the great Philly Joe Jones and Dannie Richmond on drums, Kenny Drew on piano and George Morrow and Sam Jones on bass. This inventive album has been remastered from the original mono tapes by Kevin Gray at Cohearent Audio and pressed on 180-gram vinyl at RTI.  Originally released in both mono and stereo, this reissue—limited to 2,500 and housed in a tip-on jacket—marks the first U.S. mono reissue of the album.
Also available on Black Friday will be Matt Nathanson's best-selling 2007 LP, Some Mad Hope,The Wrens' acclaimed 1994 debut, Silver, State Songs from They Might Be Giants' John Linnell, and one of the most popular Latin holiday albums, Asalto Navideño from salsa stars Willie Colón and Héctor Lavoe. Also forthcoming is a new selection in the mighty Jazz Dispensary series, The Dank D-Funk Blend, featuring an assortment of gems from artists like Charles Earland, Melvin Sparks and Idris Muhammad. More info on each release below.
For over a decade, Record Store Day has championed the culture of the independent record store, offering music lovers the chance to pick up exclusive releases and support their local music retailer at the same time. Record Store Day's Black Friday is no exception. The day after Thanksgiving is the start of the biggest shopping season in the country, and this event subverts the mass consumerism model—instead placing the focus on creating special limited-edition releases from revered musical artists. For a full list of participating retailers, visit Record Store Day's official website.
Further Black Friday exclusives include releases from the on-going Jazz Dispensary series, which features a mind-expanding collection of rare and funky tracks from the '60s and '70s, culled from the Prestige Records catalog by guest curator Doyle Davis, co-owner of Grimey's Records in Nashville, TN. Jazz Dispensary: The Dank D-Funk Blend offers the highest-quality experience for the funk fan, with hard-driving grooves like the upbeat "Message From the Meters" by Funk, Inc., and 'Sing a Simple Song' by Charles Earland. Other highlights include a scorching cover of Carole King's 'I Feel the Earth Move' from Boogaloo Joe Jones and the chilled-out 'Song for My Father' by organist Richard "Groove" Holmes. The package features an original cover design by Argentinian artist Mariano Peccinetti in an embossed sleeve. With audio remastered from the original analog sources and pressed on 180g green-marbled vinyl, The Dank D-Funk Blend is limited to 3,000 copies worldwide.
Jazz Dispensary originated in 2016 with the release of Cosmic Stash—a limited-edition box set for Record Store Day, comprised of four distinct musical strains – 'Soul Diesel,' 'Purple Funk,' 'OG Kush' and 'Astral Travelin'' The sought-after collection offered a heightened musical experience and featured some of the most iconic and hard-to-find drum breaks, legendary samples and a who's who of players. Additional limited-edition titles in the series have followed for subsequent Record Store Day events, including Holiday Treats for Black Friday in 2016 and Moon Rocks in 2018.
Format:
UK English