Cadillac Three & Whiskey Myers Rock Camden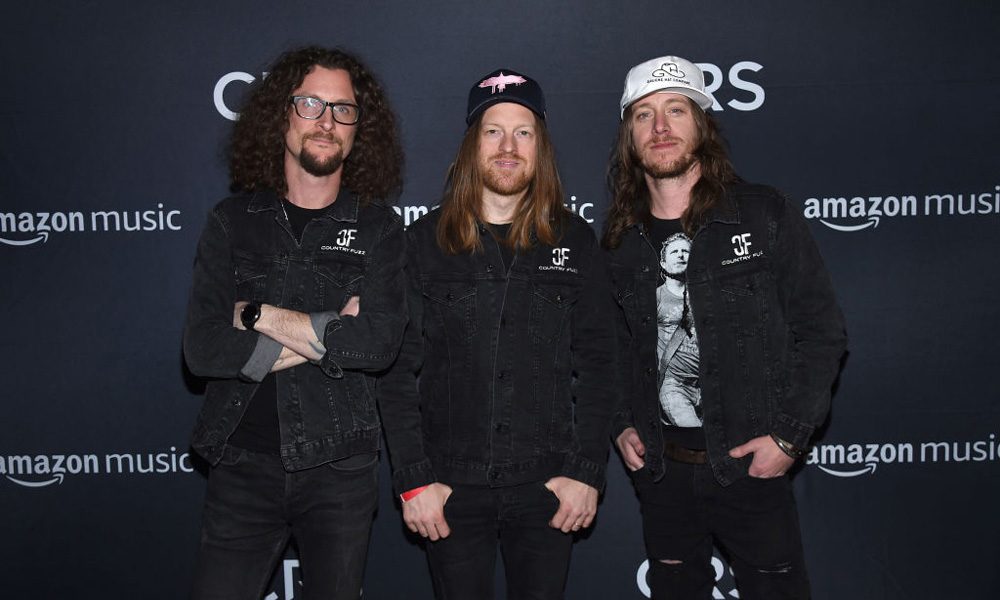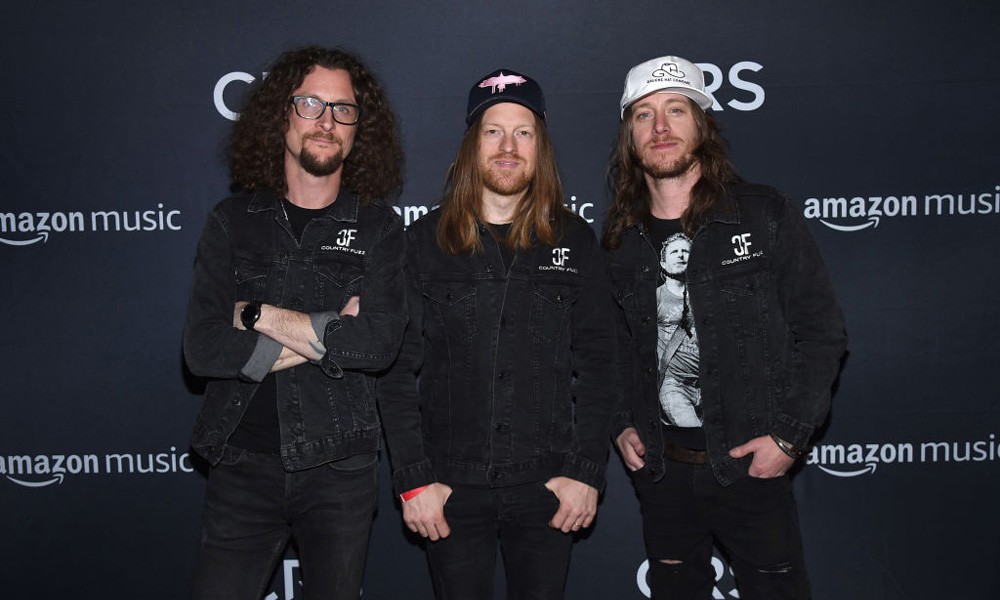 From the undeniable evidence of the penultimate show on the Cadillac Three's latest of many transatlantic visits, southern rock is alive and well and living in the UK. In an object lesson for any American band with international ambitions, the  Nashville natives have been wearing out their passports and expanding their British audience immeasurably in the process.
As guitarist-vocalist Jaren Johnston pointed out to uDiscover in a pre-show chat, this is the band's eighth visit across the pond in just two years. On Friday night (5 February), as they build towards the release of their second album, the trio simply took ownership of the Electric Ballroom in Camden, north London.
Rapidly becoming adopted Brits, the C3 brought first-time visitors Whiskey Myers with them for a formidable double bill that's been knocking audiences dead from Wolverhampton to Norwich and from Leeds via Norwich to Southampton. This Texan five-piece already have eight years and three albums under their belts, and raced to full speed here in no time.
Perhaps they were exercising the frustrated energy from a nightmare day on England's M6 motorway 24 hours earlier — and "day" was the word, as they travelled two miles in eight hours and missed the Birmingham show altogether. Whiskey Myers' lead singer Cody Cannon told us that they were within ten miles of the venue by lunchtime, before gridlock ensued, and that he passed the time by reading a book and a half.
The band powered their way through a six-song set that opened with 'Home,' from 2014's Early Morning Shakes, following up with its title track. As the floor filled rapidly with earlybird fans magnetised by their sheer sass and swagger, other highlights included the pounding track from last year's Firewater that crystallises everything Whiskey Myers need and evoke: 'Bar, Guitar And A Honky Tonk Crowd.'
In anticipation of Cadillac Three, the thought occurred about how dramatically the zeitgeist has shifted back in favour of both bands' honest, unpretentious and infectious rock 'n' roll. The UK has seen nothing quite like it since the heyday of Lynyrd Skynyrd, but this is a different day and these guys are no one's tribute act.
The Three, among many old friends word-perfect on every song, put in a performance of sky-high octane that surely confirms them among today's ultimate power trios. 'That Girl's On Fire,' proclaimed Jaren Johnston, Kelby Ray and Neil Mason, and so were they. Johnston's guitar and Ray's lap steel mesh irresistibly, but reinforced by Mason's powerhouse drums, it's a ten-ton truck of sound. That first number, and every one that followed, burned with the wattage of a final encore.
Tracks like 'Tennessee Mojo' and 'White Lightning' have already assumed anthemic proportions among their followers, while the new single 'Graffiti,' with its shades of Kings of Leon, is well on the way to joining them. When that last number, 'The South,' finally arrived, the entire place yelled "it's all about the south" as one person, and given that their true south might mean Croydon or Putney, it sounded like they'd all been transported from Alabama. (photo. Geoff Smith)
Johnston thanked the audience with the humble gratitude of someone who almost can't believe how this country has taken the band to its heart. Even greater things undoubtedly beckon. "We are the Cadillac Three, we love you so much, London," he said. "You're our home away from home."
Paul Sexton
Listen to 'Graffiti' on Spotify
Format:
UK English