Cande Y Paulo Release Dreamy New Version Of José Feliciano's, 'Feliz Navidad'
The Argentinian duo's beautiful take of the festive favorite is out now on Decca Records.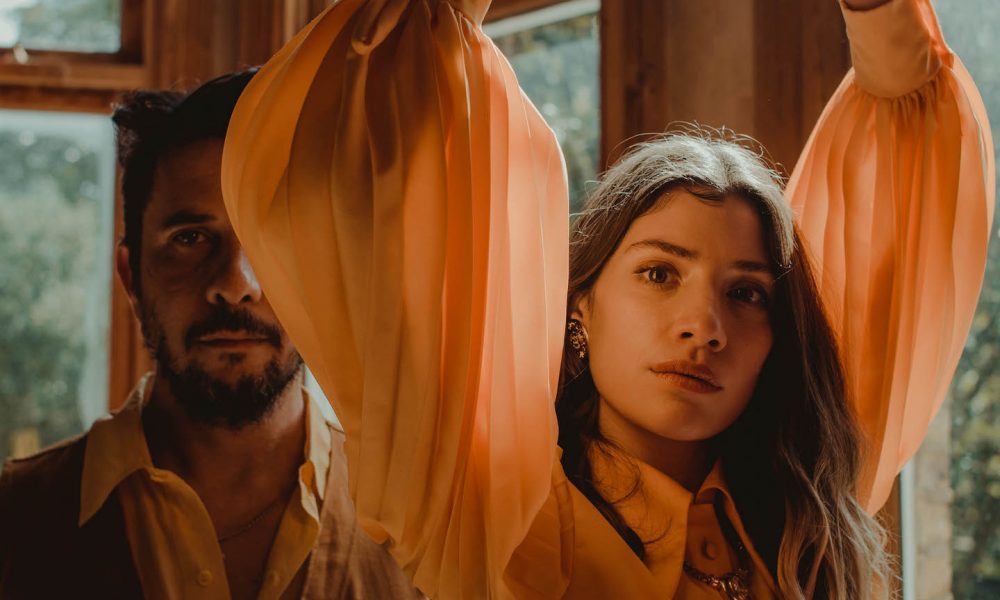 Argentinian duo Cande Y Paulo have released their dreamy new version of José Feliciano's festive favorite, "Feliz Navidad", featuring a beautiful, breathy vocal performance from Cande Buasso. The song is now available through Decca Records and you can check it out below.
Cande Y Paulo began captivating their audiences long before they signed to Decca Records during the summer of 2020. They became YouTube sensations courtesy of their achingly intense version of traditional Argentinian song "Barro Tal Vez" in 2017 and released the song as their first single for Decca last year.
"Feliz Navidad" is another classic song which the duo hold close to their heart. Of recording the song, the sensational Latin duo said, "A while back we were about to travel to the US to record this track but we got stranded in Barcelona because of COVID. We faced many obstacles with this recording but we managed to overcome them and record from a distance with our producer Larry Klein.
"The track travelled from Barcelona to LA and back again many times… It was a back and forth between us, Larry, Victor Indrizzo (drums) and Anthony Wilson (guitar). We hope "Feliz Navidad" brings much light to everyone around the world who has suffered during these difficult times. It is made to celebrate getting together and renew hope that a new freedom is nearby."
"Feliz Navidad" is a wonderfully plaintive Christmas song written in 1970 by Puerto Rican singer/songwriter José Feliciano. With its simple, heartfelt lyrics—the traditional Spanish Christmas/New Year greeting "Feliz Navidad, próspero año y felicidad" ("Merry Christmas, a prosperous year and happiness") followed by (in English) "I wanna wish you a Merry Christmas from the bottom of my heart"—it has become a Christmas pop classic.
Feliciano's 1970 recording of "Feliz Navidad" (in which he plays both an acoustic guitar and a Puerto Rican cuatro) is one of the most downloaded and aired Christmas songs in the United States and Canada. In November 25, 2016, Nielsen SoundScan, placed the song eighth on the list of all-time best-selling Christmas/holiday digital singles in SoundScan history. It was also recognized by ASCAP as one of the top 25 most played and recorded Christmas songs around the world.