Hear Carlos Santana And Cindy Blackman Santana's 'Imagine' Cover
Proceeds from the single will support WhyHunger's Rapid Response Fund to fight hunger, amid the COVID-19 crisis.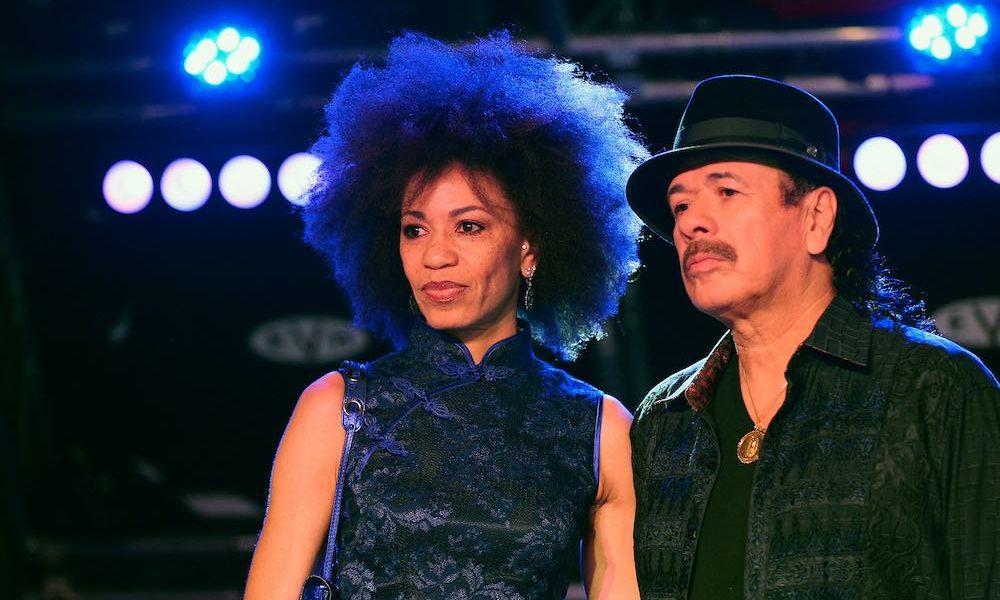 Quarantined couple Carlos Santana and Cindy Blackman Santana just released a supremely funky rendition of John Lennon's 'Imagine' to raise funds to feed the country's most vulnerable communities, amid the COVID-19 crisis.
The couple partnered with non-profit WhyHunger, which supports grassroots movements to end hunger. The organisation, which was founded by singer-songwriter Harry Chapin, also addresses the root causes of hunger from a social justice perspective and aims to advance the human right to nutritious food. In conjunction with the SongAid platform, all proceeds from streams and sales of 'Imagine' will go directly to WhyHunger's Rapid Response Fund, offering emergency support during the pandemic.
Lennon's widow, Yoko Ono, shared her support for the Santanas' cover of the 1971 hit in a statement. "Now more than ever, it's important that we all come together to ensure no one in our world goes hungry", said Ono. "I am excited that Cindy Blackman Santana and Carlos Santana's beautiful rendition of 'Imagine' is helping to kick off this important campaign and bring my late husband John Lennon's vision of a peaceful world, free from hunger, to this critical cause".
In an interview with Rolling Stone, Santana said, "This is the time and the place to say that John Lennon was ahead of a lot of people with 'Imagine'. It's about love and love alone." The guitar icon also called the Beatle, 'A warrior reincarnated…[who] wanted to create peace".
Blackman Santana, who is a bandleader, singer and acclaimed jazz and rock drummer, added, "I love the simplicity of the song. I think it's really beautiful. It's a message that we need, especially now."
The couple, who are quarantining at their home in Hawaii, will also include 'Imagine' on Blackman Santana's forthcoming album, Give The Drummer Some.
The Santanas' single helps to launch a new campaign via SongAid. Each Friday, the platform will release a new playlist – all proceeds from which will go to WhyHunger. The first instalment, available now, features 'Imagine', plus tracks by Tom Morello and Darryl "DMC" McDaniel and the Hellraisers, among others. Future playlists will include material from the likes of Wilco, The Silk Road Ensemble with YoYo Ma, Umphrey's McGee and Galactic.
To learn more about SongAid and WhyHunger, and to listen to the SongAid Vol. 001 playlist, visit the official website.
Format:
UK English