Carly Pearce And Ashley McBryde's 'Never Wanted To Be That Girl' Tops Country Radio Chart
The song marks the second female duet to top the chart in 30 years.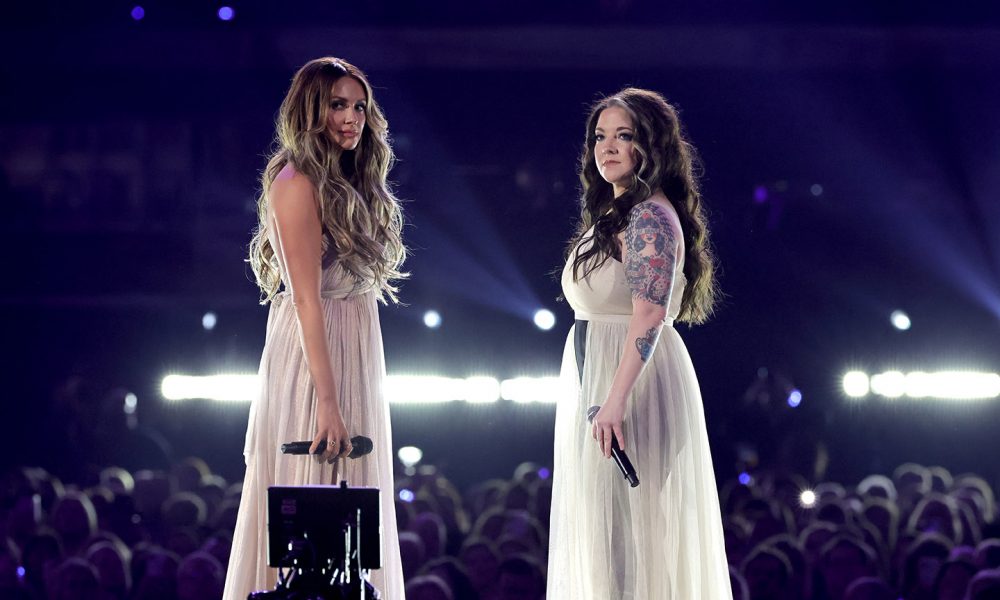 Carly Pearce and Ashley McBryde's "Never Wanted To Be That Girl" has reached No.1 on the Country Radio charts. The accomplishment is a particularly special one, given that the song is only the second duet by female artists to top the chart in almost thirty years, following Elle King and Miranda Lambert's "Drunk." Released as a single in September, off Pearce's critically-acclaimed third studio album, 29: Written In Stone, the song details two different perspectives of women who love the same man.
"When we were writing, we were just in the moment, thinking about the women we want to be and the way that's not always how life and love turn out," Pearce shared in a statement. "But nobody ever paused long enough to think about having a No.1 record or winning an ACM Award for spilling our secrets and learning from honest mistakes. But now, here we are, and it feels really great."
"Writing this song strengthened all our friendships and taught us more about one another and ourselves. Nobody wants to be the other one," added McBryde.
Carly Pearce, Ashley McBryde - Never Wanted To Be That Girl (Official Music Video)
The song's momentum has grown over the past few months. In November, the duo performed it together at the 55th annual Country Music Awards, while both women were nominated individually for other projects. In March, the song won the award for Music Event of the Year at the 57th annual ACM Awards. The track marks Pearce's third No.1 hit on Billboard's Country Airplay chart, following 2017's "Every Little Thing," and her 2019 collaboration with Lee Brice, "I Hope You're Happy Now." As for McBryde, "Never Wanted To Be That Girl" marks her first chart-topping entry.
Pearce released 29: Written In Stone in September. The cathartic album found the singer-songwriter opening up about her divorce and the death of her former producer, busbee.
Looking ahead, fans can catch Pearce opening for Kenny Chesney on his Here and Now tour across North America and Europe. Dates kick off later this month.