Watch Carrie Underwood's Behind-The-Scenes Clip For 'Hallelujah' Video
The short film shares some secrets of the making of the video, which was made in Los Angeles.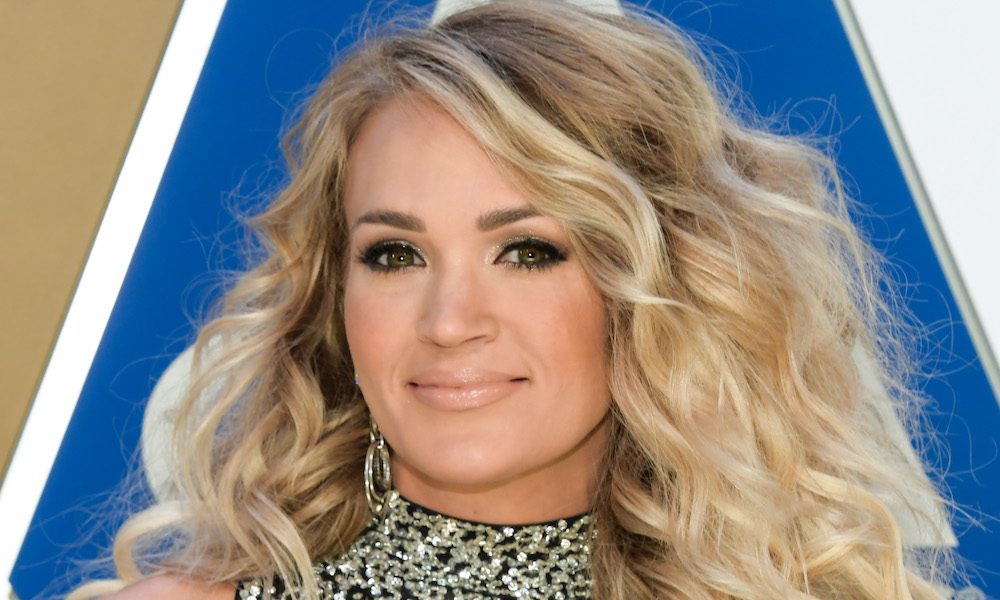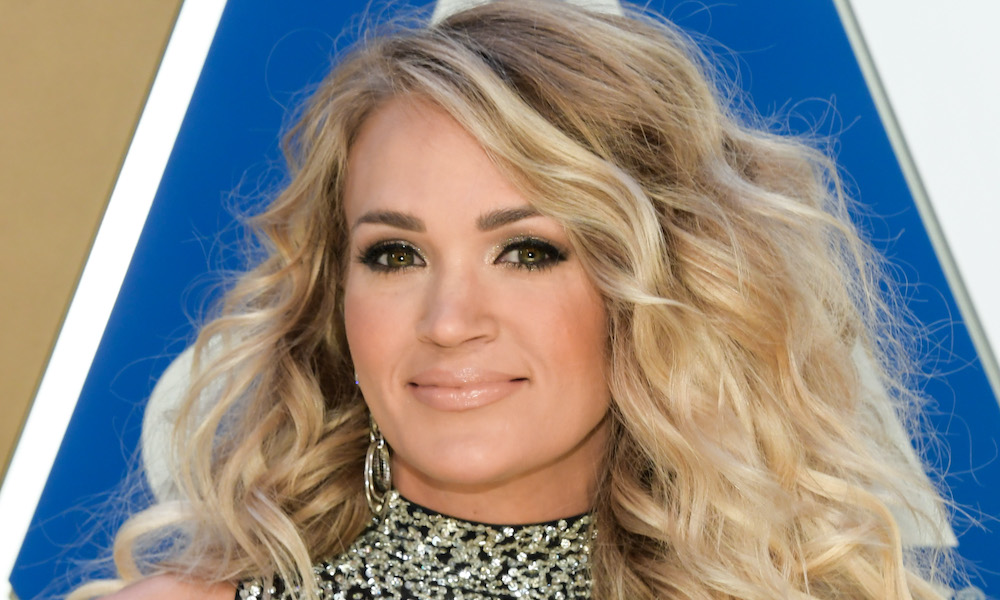 Carrie Underwood has shared a special behind-the-scenes clip filmed on the set of the music video for "Hallelujah," her duet with fellow Grammy-winner John Legend from her album My Gift.
The short film shares some secrets of the making of the video, as the country superstar says: "Today we are in Los Angeles, and they have made Christmas in L.A., complete with snow." She adds with a laugh: "It feels cold. It's not. It looks like it should be."
Carrie Underwood & John Legend - Hallelujah (Behind The Scenes)
Underwood goes on: "It's been really nice being around John and getting to sing the song together, even though we're just doing it for a music video." We see the two artists on a church set with doves, "and of course everybody is wearing masks to make sure everybody feels safe and we've taken the necessary precautions.
"So it's weird, but we're here and we're pushing ahead and doing it anyway. That to me is what 2020 has been, making stuff happen and figuring out how to do things you want to do, in a safe and different way." Here are the finished results:
Carrie Underwood & John Legend - Hallelujah (Official Music Video)
My Gift, released on September 25, entered the Billboard country, Christian and holiday charts at No.1. It went back to the top of the country chart last week, its third non-consecutive frame at the summit, and stands at No.5 on the all-genre Billboard 200. The album remains atop the Christian chart after 11 weeks. It also entered at No.1 on the UK and Canadian country listings.
Four songs from the album are currently on the Holiday Top 200 streaming chart. "Hallelujah" is joined there by "Favorite Time of Year," "Silent Night," and "Little Drummer Boy." Four songs are also in the Top 30 of the Mediabase Holiday Music Chart ("Hallelujah," "Have Yourself A Merry Little Christmas," "Little Drummer Boy," and "Mary, Did You Know?").
Among many other network TV appearances, Underwood will join Late Night with Seth Meyers tonight (17) and The Kelly Clarkson Show tomorrow. She and Legend will perform "Hallelujah" on NBC's Global Citizen's Prize special on December 19.
My Gift can be bought here.