Cautious Clay Shares Live Performance Video For 'Repeat Myself'
The track is featured on Clay's new album 'Karpeh.'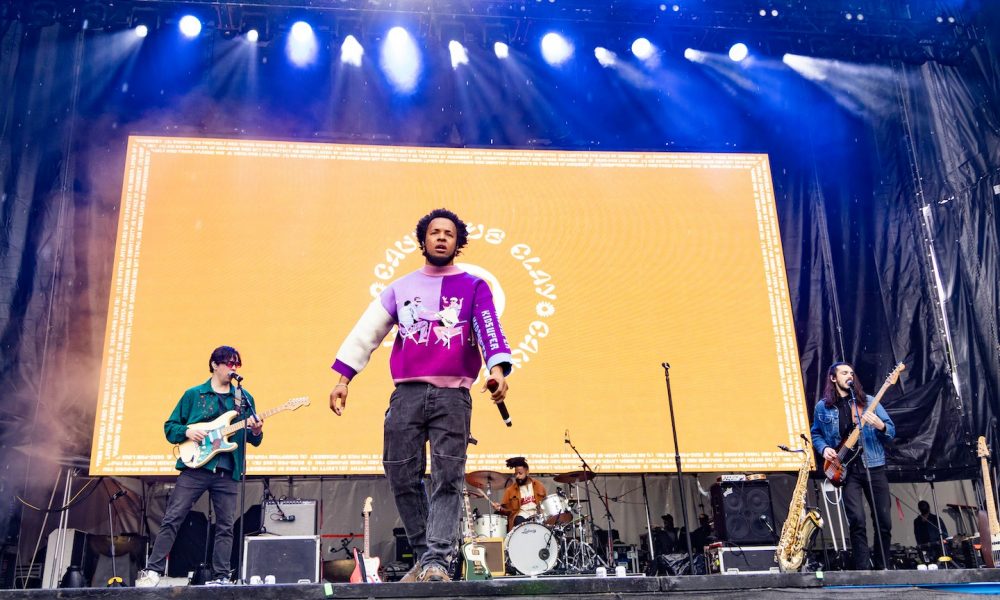 Cautious Clay has recruited jazz guitarist—and frequent collaborator—Julian Lage for a special live performance video of his track "Repeat Myself." The video was shot in New York City. Check it out below.
Cautious Clay released his Blue Note debut Karpeh, earlier this month. The project is a deeply personal new album which finds the singer, songwriter, multi-instrumentalist, and producer also known as Joshua Karpeh taking a giant artistic leap forward with an ambitious yet introspective song cycle about growth, conceptions of intimacy, and lineage that reveals a new side of his artistry by delving deeper than ever into his jazz roots.
httpv://youtu.be/</p>
<div class="uD-YT-container"><iframe src="https://www.youtube.com/embed/zUioY8wbjRw?rel=0" frameborder="0" allow="accelerometer; autoplay; encrypted-media; gyroscope; picture-in-picture" allowfullscreen="allowfullscreen" class="uD-YT-video" name="YouTube Embed"></iframe></div>
<p>?rel=0
Across the album's 15 tracks Cautious can be heard on vocals, flute, tenor saxophone, soprano saxophone, bass clarinet, guitar, synthesizer, and bass. He also invites a wide range of collaborators into the fold including leading lights of the modern jazz world including guitarist Julian Lage, trumpeter Ambrose Akinmusire, saxophonist Immanuel Wilkins, vibraphonist Joel Ross, keyboardist Julius Rodriguez, bassist Joshua Crumbly, and drummer Sean Rickman. Other guests on the album include his uncle, bassist Kai Eckhardt, and the acclaimed Pakistani vocalist Arooj Aftab.
For all of Cautious' dexterity around multiple instruments, it's always in service of the music's narratives. "I wanted it to be musical for the sake of telling a story," he explains. "Throughout this album, I am equating my life's journey to an amalgamation of my family's past life experiences, an exploration of my present, and how those pieces will influence by future."
Cautious sequenced the album thematically in three sections with interludes throughout containing audio recordings of his relatives recounting bits of family history. The first section he calls "The Past Explained" with songs that touch upon his early experiences growing up in Cleveland including the album's lead single "Ohio." The middle section of the album is what Cautious calls "The Honeymoon of Exploration."