Arooj Aftab, Vijay Iyer, And Shahzad Ismaily Share 'Shadow Forces' Video
The group's new album, 'Love in Exile,' is out now.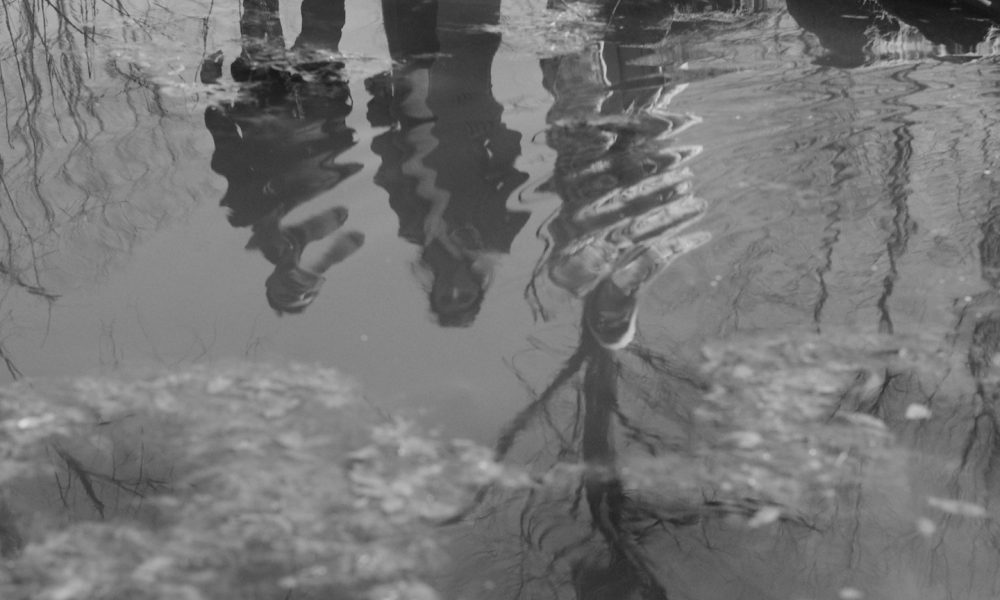 From their widely praised album Love In Exile (Verve), musicians Arooj Aftab, Vijay Iyer, and Shahzad Ismaily have shared the video for "Shadow Forces," directed by Karishma Dev Dube.
Arooj Aftab, Vijay Iyer, Shahzad Ismaily - Shadow Forces
"Shadow Forces" laments a restless, broken heart. Aftab's words are less literal than instrumental, used for their texture and meditative quality rather than just for their meaning. The 14-minute song slowly engulfs you in a fog of yearning rather than ever explicitly telling you how to feel.
Director Dube captures this openness and mutability with the accompanying music film. Like the song, Dube's creation follows no formal guidelines; instead, it is stitched together as a series of photograph-like shots filmed at a snowy weekend spent on Marina Abramović's estate in upstate New York.
The musicians appear sporadically throughout the film. They are often alone or standing far apart. It was a conscious decision on Dube's part, one that allows the viewer to experience each musician's distinct energy: Aftab's introspection, Iyer's contemplation, and Ismaily's inquisitiveness. When we finally see all three musicians close together in a room, sipping tea and listening to the music, the effect is deeply moving. It's comforting and intuitive, like returning home after a long day of braving the elements.
Dube also wanted to film images that encouraged the viewer to be present while tapping into a sense of memory: "I'm not sure if it was the nostalgia of the lyrics [which were sung originally by Pakistani folk singer Reshma] or Arooj's voice or the piano that keeps repeating, but I had a very specific reaction to "Shadow Forces" the first time I heard it. Even though Arooj is doing something very different with the words and it has almost no connective tissue to how I first heard them, the song was very evocative of a memory that felt really close but was being represented in a new way.
"I wanted to create an extended moment of time which the viewer feels compelled to feel present in. They are not thinking about anything that has happened or anything that may happen next. I asked myself, 'How can I create the feeling of being totally present but also evoke the same sadness I felt that was connected to memory?"