Chineke! Orchestra Puts A Vibrant New Spin On Tchaikovsky's 'Nutcracker Suite'
Out on October 27, the new reinterpretation infuses the track with a jazz twist, uniquely arranged by Duke Ellington and Billy Strayhorn during the 1960s.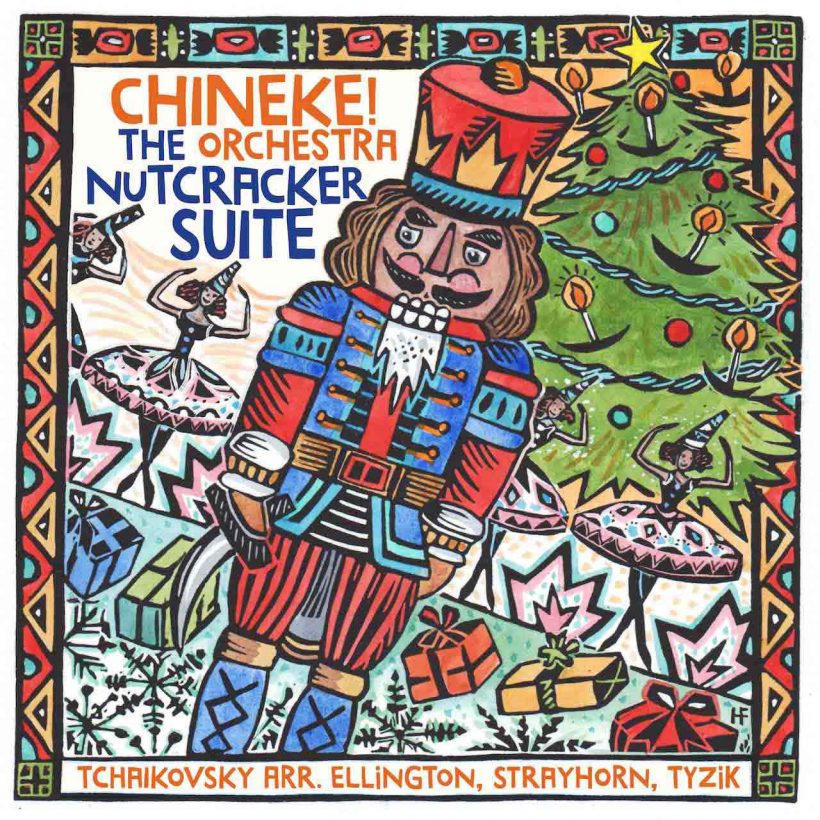 Chineke! Orchestra, the ground-breaking ensemble renowned for pushing the boundaries in classical music, has announced the release of a rhythmically compelling rendition of Tchaikovsky's The Nutcracker Suite, set for release on October 27, 2023 via Chineke! Records/Decca Records.
The recording is a lively reinterpretation that takes the beloved themes from Tchaikovsky's 1892 festive ballet and infuses them with a vibrant jazz twist, uniquely arranged by jazz legends Duke Ellington and Billy Strayhorn during the 1960s.
After their critically acclaimed performance at the BBC Proms 2023 rated 4 stars by The Telegraph and a recent album celebrating the music of pioneering African American composer Florence Price, the ensemble is proud to present a live recording of the orchestra performing the reimagined jazz work back in April 2022 at the Royal Festival Hall, conducted by Andrew Grams, and featuring jazz musicians Alec Dankworth (Jazz double bass), Andy Panayi (Saxophone), Noel Langley (Jazz trumpet) and Sacha Johnson (Drum kit).
The Nutcracker Suite: III. Dance of the Floreadores (Waltz of the Flowers)
With only a handful existing recordings of Ellington and Strayhorn's adaptation, this album marks the first ever recording of Jeff Tzyik's orchestration. In 1960, Duke Ellington and Billy Strayhorn teamed up to give Tchaikovsky's The Nutcracker Suite a creative twist, marking their first equal billing since their 1938 collaboration. The arrangement, described as "melting pot of musical styles past and present" by The New York Times, exemplified Ellington and Strayhorn boundary-pushing spirit and their strong partnership.
The entire suite carried a mischievous spirit, with Ellington creatively altering the music and titles. "Dance of the Sugar Plum Fairy" becomes the sultry "Sugar Rum Cherry" with robust saxophones, while the "Dance of the Reed Pipes" transforms into "Toot Toot Tootie Toot." This innovative release also includes thrilling tracks such as "Peanut Brittle Brigade" (March) and "Dance of the Floreadores."
Chi-chi Nwanoku CBE, Founder and Artistic Director of the Chineke! Foundation explains "Chineke! exists to redress the balance of who plays and does not play classical music." and this album promises to reignite the spirit of Ellington and Strayhorn's jazz-infused interpretation of the The Nutcracker Suite, offering an exclusive perspective on a timeless classic.