Clark Kent To Honour Def Jam's Rich History With DJ Set
The storied DJ and producer will spin over three decades of iconic tracks from the likes of JAY-Z, YG and Public Enemy on Friday.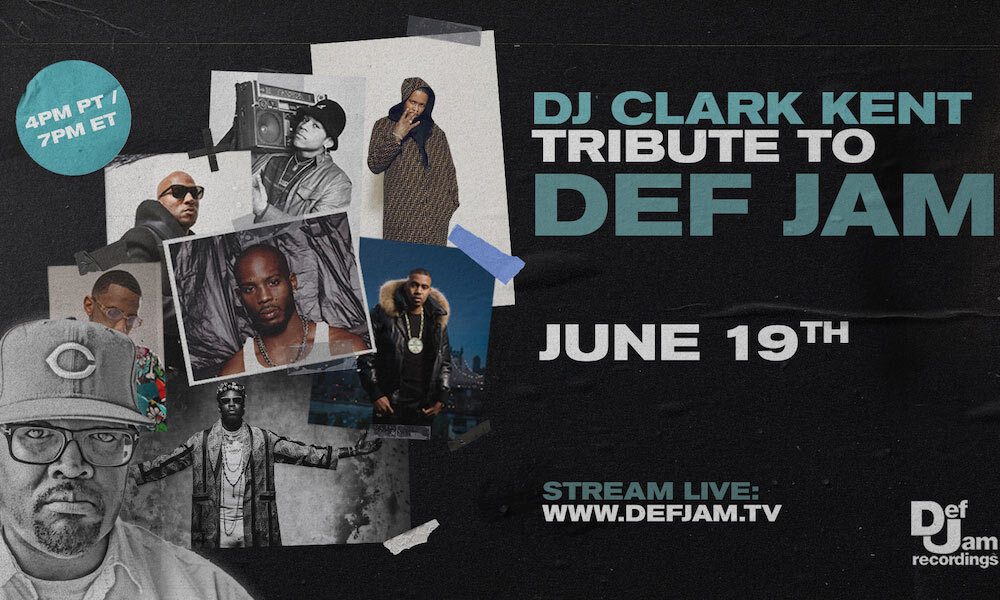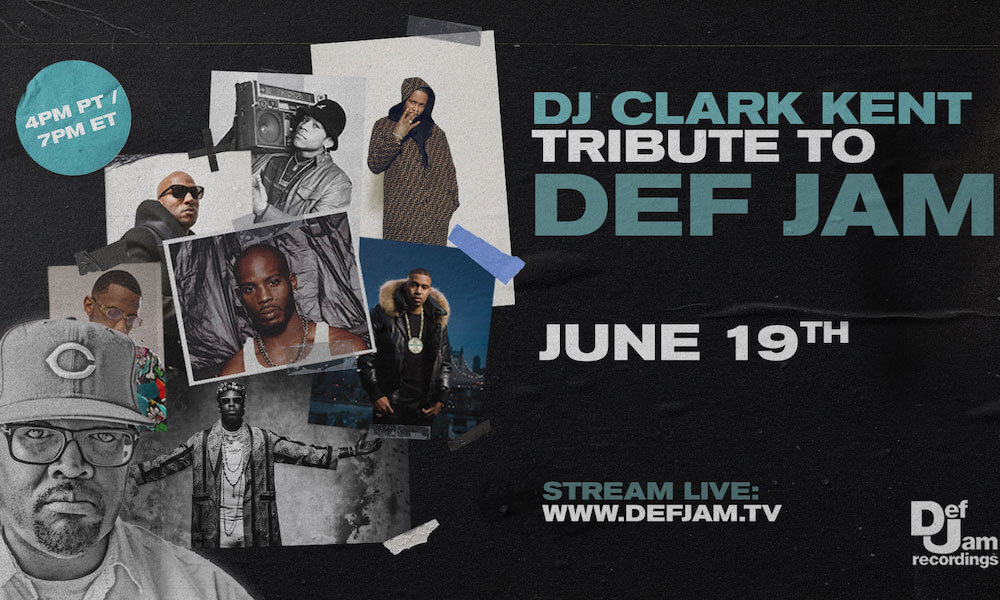 On Friday, 19 June, legendary DJ and producer Clark Kent will celebrate Black Music Month by spinning iconic tracks from Def Jam Recordings' 35-year history. Beginning at 4:00 pm PST on the pioneering label's YouTube channel and Instagram, Kent will pay tribute to such artists as Jay Z, LL Cool J, Public Enemy and YG. Kent's DJ set also heralds the launch of Through The Lens – a three-part docuseries, premiering Friday on Def Jam's YouTube channel.
Kent rose to prominence in the 80s as a DJ in the New York hip-hop scene. By the turn of the new decade, he was finding success as a producer, scoring his first big hit with Mariah Carey's 'Loverboy' in 1992, and working on songs for artists like The Notorious B.I.G., 50 Cent, Slick Rick, Lil Kim and Rakim. Kent is also known for his early work with Jay Z, who has long credited the producer with helping him break into the music industry.
Meanwhile, Through The Lens will focus on three titans of photography who each documented a different era in Def Jam's history: Ricky Powell, Janette Beckmann and Jonathan Mannion. Originally slated to premiere in April, but postponed amid COVID-19, the series will feature commentary from the likes of rapper and actor LL Cool J, journalist and original Def Jam publicity director, Bill Adler, plus long-time Def Jam graphic designer Cey Adams.
Through The Lens will launch with Ricky Powell, who rose to fame as a street photographer in New York during the 80s and 90s, and is best known for his work with the Beastie Boys. Powell documented the group's earliest tours with Run-DMC, through the height of their popularity in the mid-90s.
British photographer Janette Beckman, who captured the burgeoning punk movement in London before relocating to New York, became the go-to photographer for the city's hip-hop artists. Beckman shot defining acts like Salt 'n' Pepa, Run DMC, LL Cool J, Public Enemy and the Beastie Boys.
The final episode will spotlight Jonathan Mannion, who got his start working under the acclaimed fashion and portrait photographer, Richard Avedon. In 1996, Mannion was offered an assignment that would change the course of his career, capturing Jay-Z for his debut album, Reasonable Doubt. For the next two decades, Mannion photographed the biggest names in the genre, including Eminem, Aaliyah, Busta Rhymes, Lil Wayne and Nas.
Listen to best Def Jam songs on Apple Music and Spotify.
Format:
UK English