Slipknot's Corey Taylor Releases 'Live In London' Acoustic Set As 'Free To Watch' Feature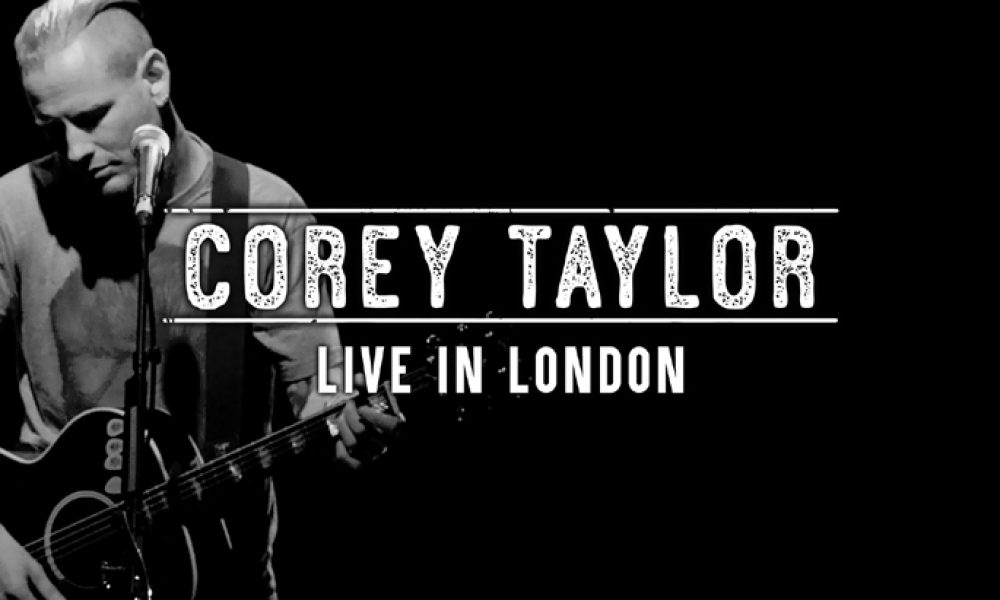 Slipknot and Stone Sour frontman Corey Taylor has released his Live In London acoustic set, shot in May 2016 at London's KOKO in Camden, as a "free to watch" feature over on his website.
The intimate show saw Taylor playing through favourites by both of his bands, as well as covers by the likes of Grateful Dead, Van Morrison, Kiss, Buzzcocks, R.E.M. and The Cure. Now, he's made the whole show available as an early Christmas gift to fans.
Taylor says in a statement: "London is a city that holds a special place in my heart and I'm so happy this night was captured for you all to see. It was certainly a show I will always remember."
Elsewhere in Slipknot news, the band recently spoke about getting to work on their next album.
Corey Taylor - Live In London (Teaser)
"I will give you this – we have decided to do things differently," Shawn 'Clown' Crahan told the NME. "Our label had been bought and sold, people who used to give me advice are gone now, we're still standing. No one's going to wait for me to finish directing a movie, the same thing goes if someone wants to go out on tour with someone else."
The full tracklist to Corey Taylor's Live In London set list runs as follows:
'I'll Be Your Lover, Too' (Van Morrison)
'Bother' (Stone Sour)
'Friend Of The Devil' (Grateful Dead)
'Snuff' (Slipknot)
'Taciturn' (Stone Sour)
'Zzyzx Rd' (Stone Sour)
'Have You Ever Seen The Rain?' (Creedence Clearwater Revival)
'Dying' (Stone Sour)
'Hard Luck Woman' (Kiss)
'The Travelers, Pt. 1' (Stone Sour)
'Tired' (Stone Sour)
'The One I Love' (R.E.M.)
'Ever Fallen In Love (With Someone You Shouldn't've)' (Buzzcocks)
'30/30-150' (Stone Sour)
'Lovesong' (The Cure)
'Farm Song' (Life Sex & Death)
'Name' (Goo Goo Dolls)
'Folsom Prison Blues' (Johnny Cash)/'Mystery Train' (Elvis Presley)/'American Nightmare' (Misfits)
Encore:
'The Conflagration' (Stone Sour)
'Through Glass' (Stone Sour)
'Take It Easy' (Eagles)
'Spit It Out' (Slipknot)
Format:
UK English