Star-Studded Courtney Love Tribute To Feature Michael Stipe, Chloë Sevigny
The tribute is in aid of Basilica Hudson's biennial Pioneering People fundraiser in Hudson, New York.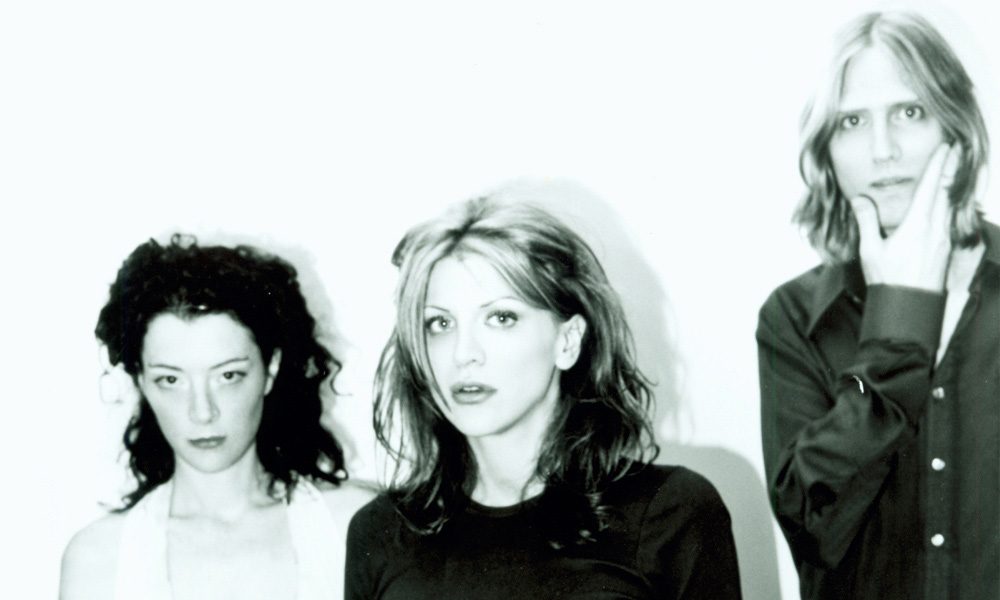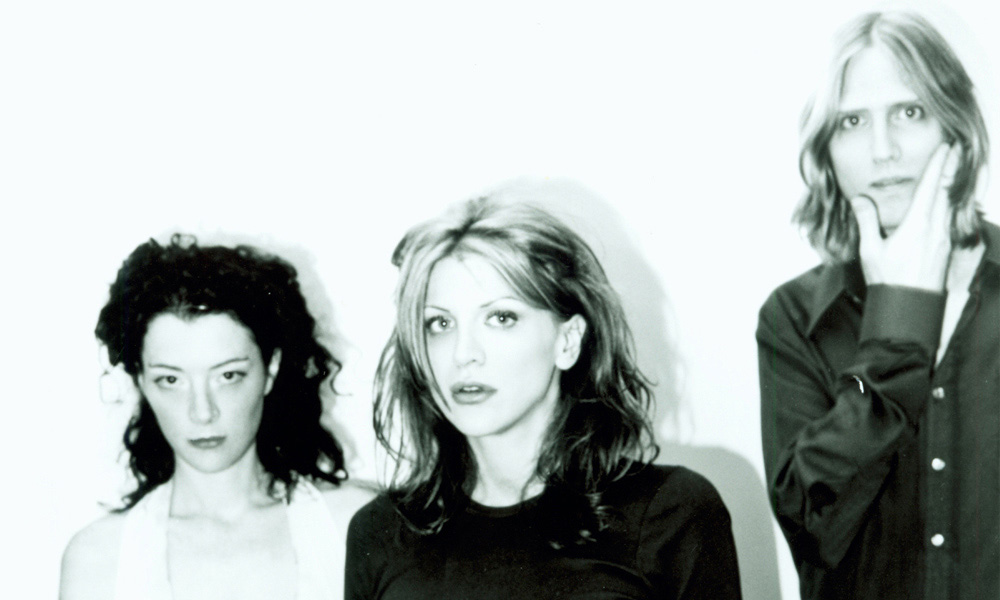 R.E.M.'s Michael Stipe is set to host a star-studded tribute to Hole's Courtney Love (centre in the above photo), which has been announced for Basilica Hudson's biennial Pioneering People fundraiser in Hudson, New York.
Entitled 'A Tribute: Celebrating the Magic and the Power', the event will be creatively directed and produced by Love's former Hole bandmate Melissa Auf der Maur (left in the above photo) along with artist Joe Mama-Nitzberg. Aside from Michael Stipe, Chloë Sevigny, The National's Aaron Dessner, Ryan McGinley, Yelena Yemchuk, Elvis Perkins, Ebon Moss-Bachrach (Girls), Pitchfork contributor Brandon Stosuy, and others will contribute. The event takes place on 27 October.
Through conversations, readings, video, and performance, the evening's program promises to shine a light on all of the ways that Courtney Love has influenced culture and inspired women and marginalized people for almost three decades. The evening's performances are set to "demonstrate the power and the lasting legacy of Love's iconic explorations and subversions of femininity, and honor her unapologetic, fearless protest of the patriarchy."
In a statement, Melissa Auf der Maur said: "Courtney's legacy is vital to the voice of women in our culture. The passion she brings to her life and art fuels and inspires the long fought battle for the empowerment of alternative voices as they take center stage at last!"
"As the founder and frontwoman of the band Hole, and through her escapades as a Hollywood actress and all-around empowered voice for over three decades, Courtney broke new ground, combining lyrics of intellectual and intellectual acuity with music of a singular power to create a body of work with riveting emotional intensity."
Past Pioneering People to grace the biennial fundraiser are the singer/songwriter Rufus Wainwright and the visionary filmmaker aka "Pope of Trash" John Waters. This biennial special fundraising event aims to provide crucial support for Basilica's mission to present independent and innovative voices in arts and culture while fostering a sustainable community.
Format:
UK English