Courtney Pine To Receive Prestigious Gold Award At 2021 Jazz FM Awards
He will be on hand to collect the award in person at the London ceremony on October 28.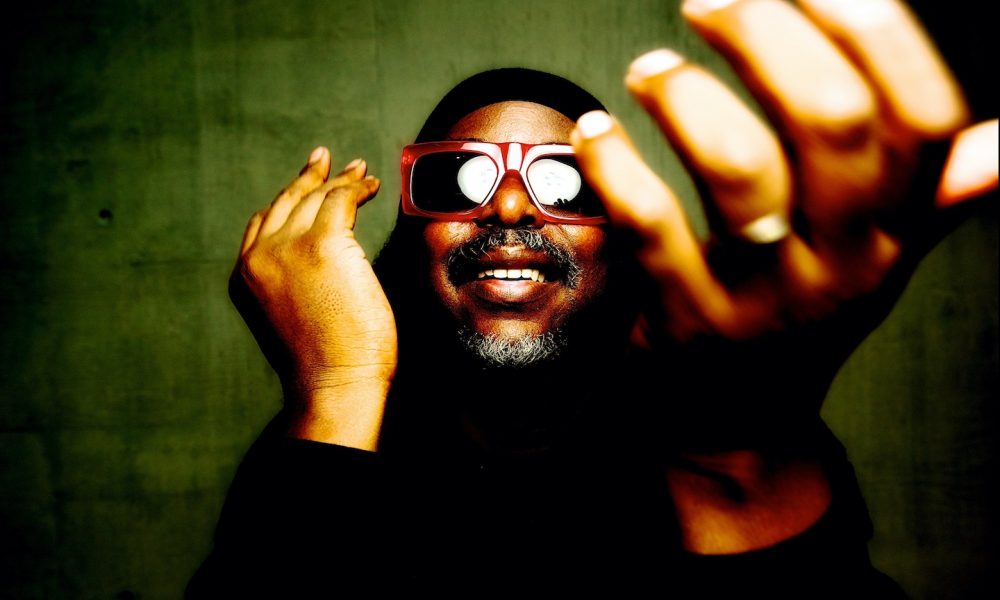 Celebrated British saxophonist Courtney Pine will receive the Gold Award at this year's Jazz FM Awards with PPL and PRS for Music. He will be on hand to collect the award in person from those headline sponsors when the ceremony takes place at Under the Bridge in west London on Thursday, October 28.
Pine has been awarded both an OBE and CBE for his services to music in the course of a stellar three-decade career. He joins other greats who have received one of Jazz FM's Special Awards such as Herbie Hancock, Quincy Jones, Gregory Porter, Norah Jones, Dame Cleo Laine, George Benson, Pat Metheny, Georgie Fame, and Ahmad Jamal.
"I would sincerely like to thank all the hard-working members of Jazz FM for recognizing me in this way," says Pine. "An award of this stature to someone like me is amazing, I never thought that I would be acknowledged for trying to perform jazz in the United Kingdom in this way. I am deeply honored and truly realise the significance of a youth from North West London being given this Gold Award during these times. UK stand tall."
In The Garden Of Eden (Thinking Inside Of You)
Peter Leathem, chief executive officer of PPL, says: "Courtney Pine CBE is a truly deserving winner of this year's Gold Award. Since the 1980s he has been an instrumental figure in the UK jazz scene, releasing critically acclaimed solo work as well as regularly collaborating with his contemporaries in bands like Jazz Warriors.
"The lasting impact of these collaborations, which aimed to promote black jazz artists, can be seen today in the outstanding talents currently on the UK jazz scene, for whom Courtney and his peers blazed a trail. Congratulations Courtney and thank you for your contribution to UK jazz."
Andrea Czapary Martin, CEO of PRS for Music adds: "We are delighted to be a headline sponsor of the Jazz FM Awards this year, it is an important moment to recognise and celebrate the creative excellence of the UK's jazz community. In particular, all of us at PRS for Music would like to extend our warmest congratulations to Courtney Pine for his Gold Award. With a career in the British jazz scene spanning over thirty years, Courtney continues to break new ground with a string of highly acclaimed recordings and numerous accolades."
This year's Jazz FM Awards ceremony will be hosted by Jazz FM presenter Anne Frankenstein and British jazz saxophonist Soweto Kinch and Nominees for the 2021 awards include Nubya Garcia, Celeste, SAULT, Jon Batiste, Emma-Jean Thackray, Floating Points with the London Symphony Orchestra and Pharoah Sanders, Ego Ella May, rGeorgia Mancio, and Gary Bartz.