Charlie Parker, Dizzy Gillespie, Charles Mingus, Max Roach, And Bud Powell Star On 'Hot House: The Complete Jazz At Massey Hall Recordings'
The album will arrive on November 17 via Craft Recordings.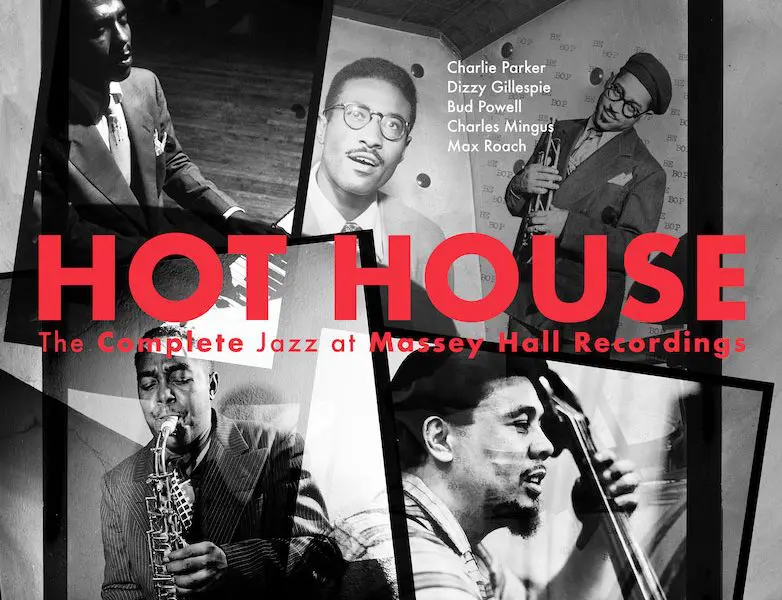 On May 15, 1953, five of jazz's most influential musicians—Charlie Parker, Dizzy Gillespie, Charles Mingus, Max Roach, and Bud Powell—gathered at Toronto's Massey Hall for what would result in their first and only known recording as a quintet. While only a small audience was able to experience it in person, this historic evening was captured on tape. The resulting album, The Quintet: Jazz at Massey Hall, would become one of the genre's most essential and celebrated releases.
Craft Recordings commemorates the 70th anniversary of this singular concert (2023) with Hot House: The Complete Jazz at Massey Hall Recordings, a definitive collection that presents the entirety of the evening's recorded material by the members of this quintet.
Wee (Allen's Alley) (Without Overdub / Live At Massey Hall / 1953)
Arriving November 17 and available for pre-order today, the three-LP, two-CD, and digital release features meticulous 24-bit audio restoration and remastering by the Grammy-winning engineer, Paul Blakemore. Lacquers for the vinyl edition were cut by Kevin Gray at Cohearent Audio and pressed on 180-gram vinyl. To celebrate the announcement, fans can stream or download "Wee (Allen's Alley)" (no overdub), featuring all five of The Quintet.
Rounding out both physical formats are rare photos from the evening, plus two essays that offer fascinating behind-the-scenes stories. The first is by David Scharf, whose father, Alan Scharf, was among the concert's organizers and was one of the photographers who documented the event. The second was written by Don Brown, an attendee at the show, who provides a captivating play-by-play account of the evening.
This 19-track box set includes the quintet's original 12-inch Debut Records LP release (featuring bass overdubs by Mingus), plus all six quintet tracks without overdubs, as well as performances by the Powell/Mingus/Roach trio, and Roach's "Drum Conversation." This makes it the complete collection of the recordings of these five jazz legends that were captured on that extraordinary evening—and, with the latest technology in audio restoration—the best listening experience yet.
Pre-order Hot House: The Complete Jazz at Massey Hall Recordings.