Crawlers Release 'Loud Without Noise' Live Sessions
The band has released live versions of 'I Can't Drive (Live) – Blue & Raw Version' and 'Too Soon (Live) – Grainy Version.'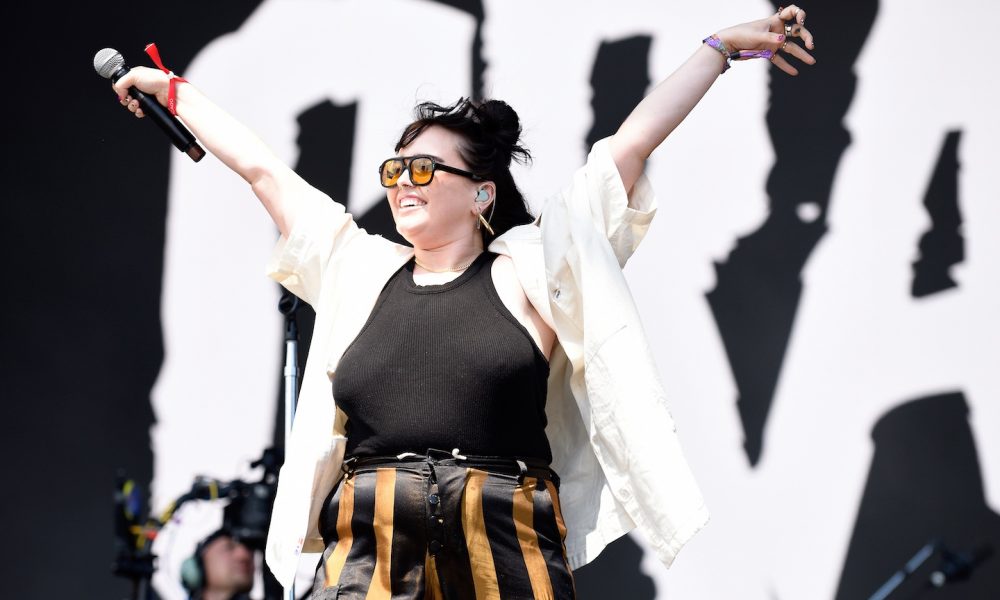 Following the release of their explosive debut mixtape Loud Without Noise, a sold-out UK tour, and the release of their stunning Live Sessions performed at EartH, Crawlers are back and celebrating all their recent streaming success with the Loud Without Noise live audio streams.
Having traversed a broad-spectrum exploration into young adulthood across their six-track debut, the Liverpool natives are returning to give fans further insight into their creative aura with live versions of singles "I Can't Drive (Live) – Blue & Raw Version" and "Too Soon (Live) – Grainy Version" via streaming platforms.
CRAWLERS - I Can't Drive (Live from Earth, London)
Against a backdrop of infectiously grungy instrumentals, frontwoman Holly Minto leads the group in providing fans with an alternate lens through which they can bask in the bands unwavering musical curiosity.
The mixtape was highlighted by singles such as "Hang Me Like Jesus." The track finds Crawlers singer Holly Minto exploring the grief she felt at the end of a relationship while struggling with her own mental health. Holly elaborates, "It was originally written about feeling like a burden to my partner when I was ill. After the relationship, I realized that I wasn't being a burden, I was just trying to recover."
Ultimately the process was a healing one. "Hang me like Jesus is obviously a metaphor, how Jesus felt like he was sacrificing himself for the sake of others. Which is what I felt like I did for this relationship. Not comparing myself to Jesus at all, but I really gave my whole self and expected nothing back because I thought I was in love. Hurts man. But hey, fell in love again, didn't I?"
When the band announced the project, they wrote on Instagram, "HOLDING THIS BACK FROM YOU GUYS HAS BEEN THE MOST DIFFICULT THING WE'VE EVER DONE… OUR FIRST MIXTAPE, Loud Without Noise IS OUT EVERYWHERE 28TH OF OCTOBER."