Crystal Waters Announces Forthcoming 'Radiance' Tour
The run will head to Oakland on May 20 before stopping in cities like Richmond, Detroit, and more.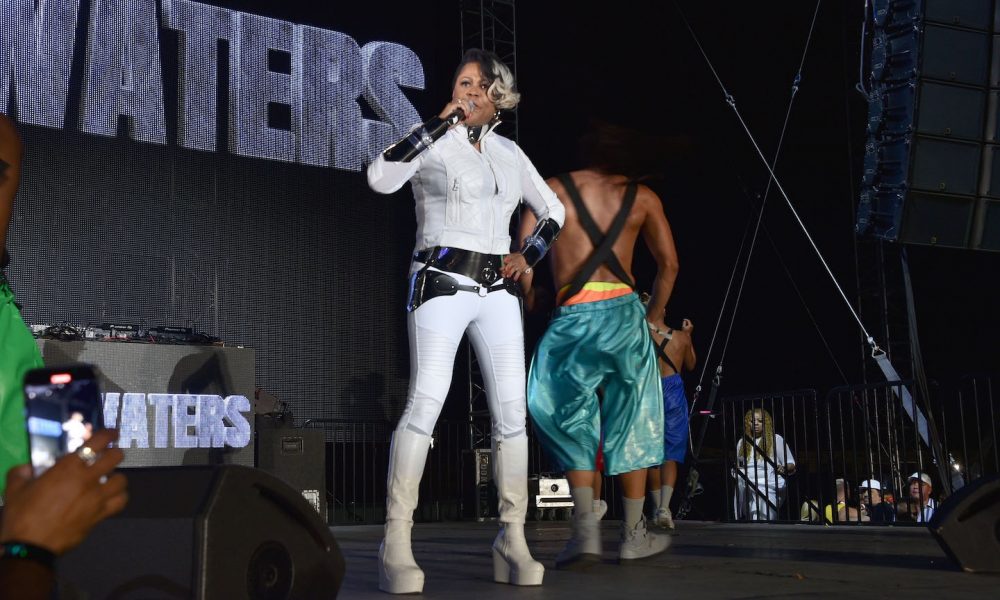 Crystal Waters is ramping up a busy tour schedule and has put pen to paper to write her next anticipated new album. The Radiance Tour, which began at the end of April, is set to next hit Oakland on May 20. The full routing is listed below.
Her last single "House of Light" charted on the iTunes house charts in over 20 countries and Top 10 on the UK Music Week Commercial Club Chart. "It feels good to be back in the studio and I am very excited about seeing this album come to life!," says Waters.
Crystal is also set to release new single "Love One Another" with Soul Central featuring Robin S, which will be released on DJ Spen's label Quantize Records and distributed by Kevin Liles' Sparta Distribution. "I am very excited to work with Kevin Liles and DJ Spen as both are pros in this business, and it will be such a great opportunity to work together to put music out in the marketplace," says Waters.
In March, in celebration of International Women's Day and Women's History Month, Crystal Waters took over the airwaves at SiriusXM's Utopia Channel for an exclusive guest mix.
"I love that Utopia plays some of the older hits but also makes way for new songs from the same artists," says Crystal. "You can expect to hear some of my favorite House tracks on this mix and lucky for me, some of them are my friends. There's a lot of upbeat songs that I'm sure everyone can sing along to."
Visit Crystal Waters' official website for more information.
Radiance Tour Dates:
April 29th ​​ Chicago, IL ​The Salt Shed
May 14th​​ Palm Springs, CA​ White Party, Orbit T Dance
May 20th ​​ Oakland, CA ​​ Oakland Pride
May 24th ​​ Richmond, VA
May 27th ​​ Detroit, MI​​ Detroit Movement Festival
June 3rd​​ Salt Lake City, UT​ Utah Pride
June 4th​​ Santa Rosa, CA ​ Sonoma County Pride
June 11th Long Island, NY Long Island Pride
June 17th​​ Ostrava, CZ​​ Oldies Festival
June 24th​​ Belfast, IE​​ Biggest Disco Punchestown
July 1st​​ New York, NY​ Bar 13
July 3rd ​​Atlanta, GA
July 8th ​​ Philadelphia, PA​ Harrah's
July 15th ​​ Oak Ridge, NJ​ Paradise Restaurant and Bar
August 6th​​ Edmonton, AL​ Disco In the Park Festival
August 13th ​​ Chicago, IL ​​ Market Days
August 19th​​ Seaside, NJ​ ​ Seaside Live
August 26th ​​ Pointe Claire, QC​ Strangers in the Night
October 7th/8th​ Mexico ​​I LOVE DANCE
October 22nd ​ Chicago, IL Joe's Live