Watch Exclusive Danni Nicholls Long Road Interview
The Bedford-born artist played the Honky Tonk Stage on the Sunday of this year's inaugural Long Road.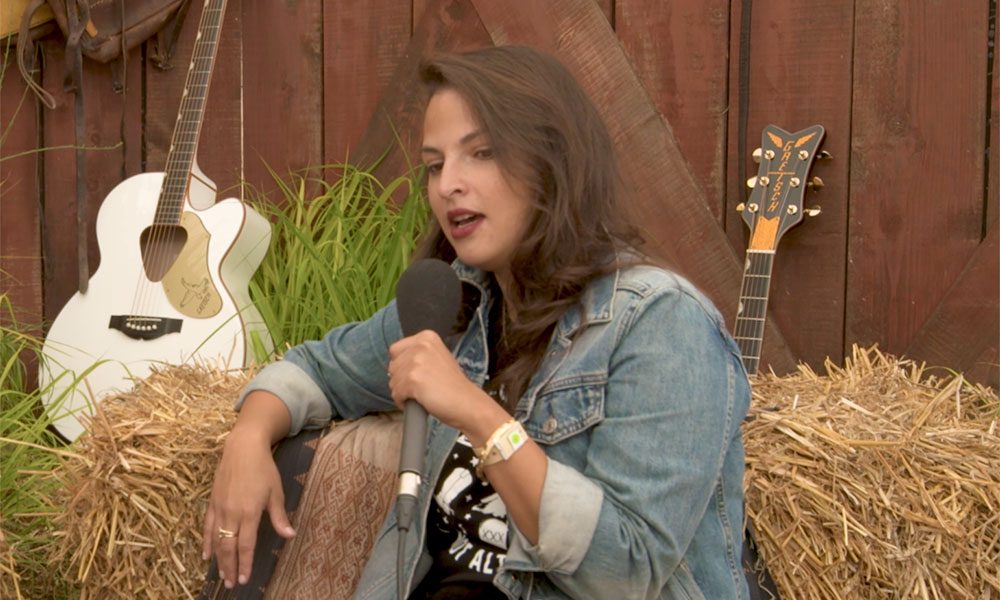 Definitely one to watch on the burgeoning UK country and Americana scene, Bedford-born singer-songwriter Danni Nicholls has already recorded two highly-rated albums, A Little Redemption (2013) and Mockingbird Lane (2015) with help from producer/bassist Chris Donohue (Elvis Costello, Robert Plant). As she arrives at this year's Long Road Festival, however, she's bringing news of an almost-completed third.
"This next album is definitely a new direction", Nicholls tells uDiscover Music's Kylie Olsson after a well-received show on the Long Road's Honky Tonk Stage on the Sunday of the festival. "It's a little more introspective as we experimented more with sounds and vibes. We dug deep and it's ended up being spacier and very vibe-y. I made the record in May and some of the songs are now beginning to emerge on stage. It will probably drop in the spring [of 2019] – I'm just working on the artwork and the title."
Though British by birth, Nicholls has a well-established relationship with Nashville, as she's been to the country music Mecca to record all three of her albums. She's previously recorded with star session musicians such as dobro player Al Perkins (Bob Dylan, the Rolling Stones) and pedal steel maestro Steve Fishell (Willie Nelson, Linda Ronstadt), but making her new album proved a very different experience.
"I've recorded [the new record] with a new team," she says. "My producer Jordan Hamlyn collaborated with a bunch of really amazing women to create what he calls a 'dream studio' [called Moxie] just north of Nashville city. The musicians who were completely right for the parts on this new record were all women, so I have a lady-made record, which is awesome."
As it turns out, another woman close to Nicholls' heart first set her off on her musical journey. As a teenager, her grandmother provided her with her first guitar, a 1964 Burns short scale jazz guitar which previously belonged to her Uncle Heathcliff.
"I don't play it live because it's too precious, but I do write songs on it," Nicholls says. "There's a family rumour that my uncle — who lived in West Hampstead and drank in the pubs there – bought it off a friend who bought it from [trailblazing UK rock 'n' roll star] Billy Fury. There's no absolute proof that's true, but I'm gonna go with that 'cos it's really cool."
We're giving away a Gretsch guitar SIGNED by many of the artists that performed at The Long Road Festival! For your chance to win, enter here.
Format:
UK English