Watch Exclusive Danny And The Champions Of The World Long Road Interview
The much-acclaimed Champions played The Long Road's Honky Tonk Stage on the festival's second day.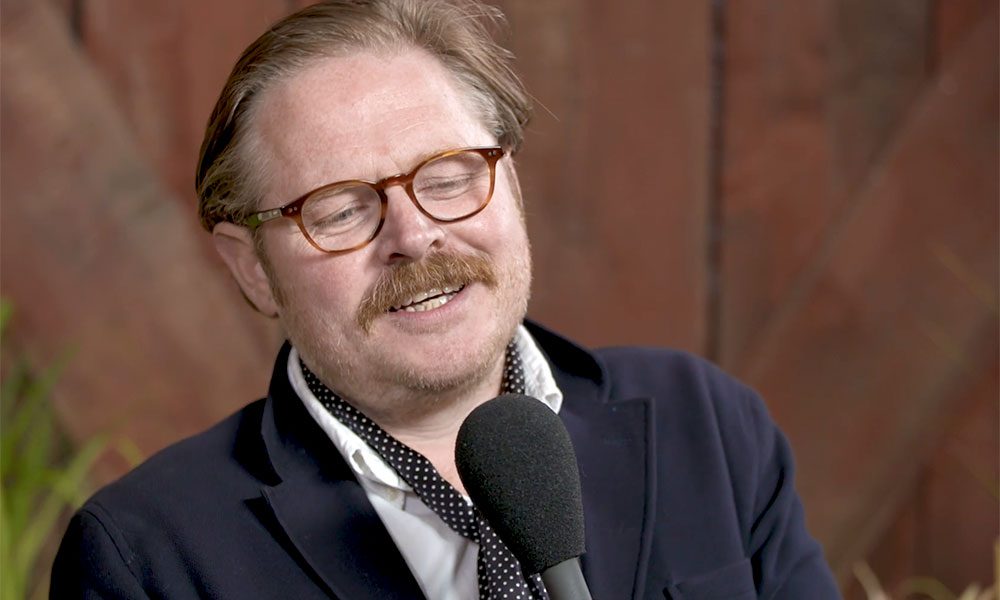 Stalwart London roots-rockers Danny And The Champions Of The World are no strangers to accolades. Previously an integral part of hailed alt-country outfit Grand Drive, frontman Danny Wilson is a true UK Americana pioneer and his current outfit have now released three consistently great albums, Stay True, What Kind Of Love and their recent Brilliant Light, which have thrilled fans and critics alike.
The highly-acclaimed North London outfit played The Long Road's Honky Tonk stage on the Saturday, but Danny Wilson found time to drop by the uDiscover Music barn and chat with Kylie Olsson about all things country and Americana.
"I think the idea of Americana is wonderful," Wilson responds when asked about his influences, such as Bruce Springsteen and Tom Petty. "I like Springsteen and Tom Petty; I like country music, I like Americana and soul music – the roots of all music really. We're just a rock'n'roll band, but we seem to fit into the Americana scene and that's great because they love what we do and we love playing for them."
Unlike many of their peers, however, the Champions have eschewed the Nashville country music songwriting process, preferring to piece their albums together at bassist Chris Clarke's Reservoir Studios in North London. The band have played in Nashville and Wilson admits to a liking of the place, but at the same time believes that great country music can come from anywhere.
"The idea of authenticity [in country music] is interesting," he muses. "Personally, I've heard amazing country music made by Americans who don't come from the Southern states and also from European singer-songwriters, so it's not about geography.
"Much like Hollywood, Nashville's like a magnet for people who want to make a career out of country music," he adds. "It's an industry town. I enjoy co-writing songs with other people, but that's because they're friends, not because they're part of the Nashville industry. I don't think there's anything in the water in Nashville that we don't get here."
We're giving away a Gretsch guitar SIGNED by many of the artists that performed at the Long Road Festival. For your chance to win, enter here. 
Format:
UK English