Dave Grohl Announces New Memoir 'The Storyteller'
The Nirvana member and Foo Fighters frontman's latest book offers stories from a life in music.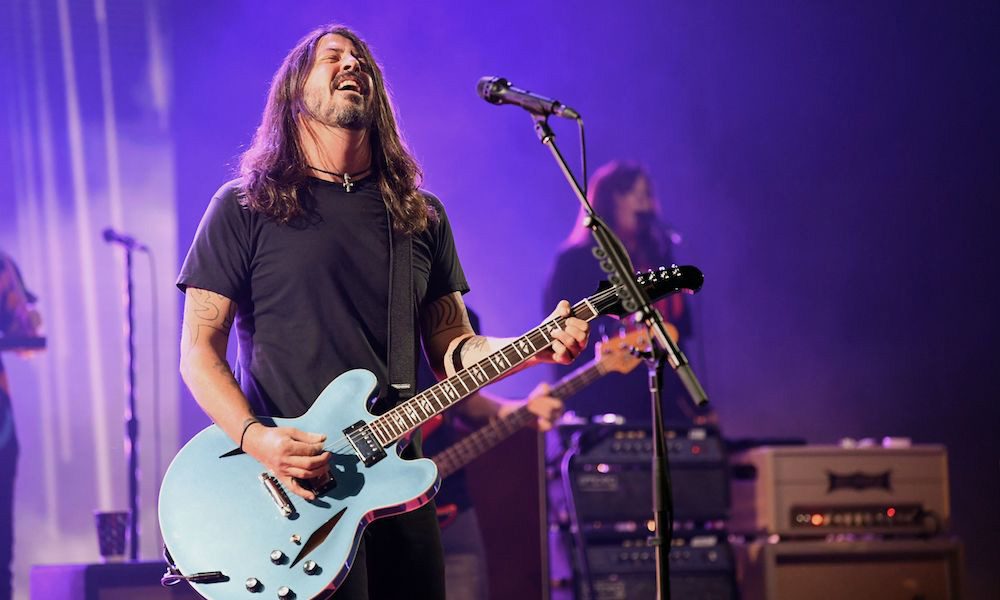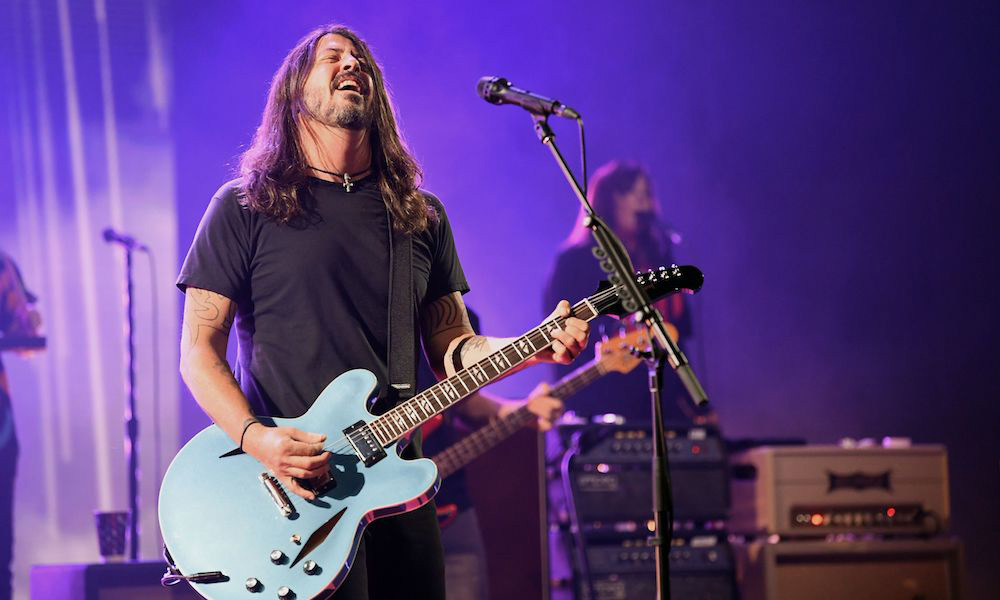 Dey Street Books, an imprint of the William Morrow Group at HarperCollins, announced today that they will publish The Storyteller by Grammy-winning musician, documentary filmmaker, and fledgling author Dave Grohl.
Dey Street VP and Editorial Director Carrie Thornton negotiated the deal with WME. Grohl is managed by Silva Artist Management. The book will go on sale October 5, 2021 and will also be published in UK & Commonwealth (Simon & Schuster), Finland (Bazar), Germany (Ullstein), Holland (A.W. Bruna), and Italy (Rizzoli).
Dave Grohl has been one of the most beloved and respected figures on the international music scene since his recorded debut with Nirvana on 1991's generation-defining Nevermind. Grohl took center stage with Foo Fighters' 1995 self-titled debut, the first of 10 albums in a massive 12-Grammy-winning streak, most recently including the #1 album sales charting Medicine at Midnight.
Channeling his creativity into writing and using his remarkable skill for storytelling, in May 2020 he wrote a moving reflection for The Atlantic on missing the thrill of live music during the Covid era that went viral. Then, ending a longstanding self-imposed exile from social media, Grohl's new Instagram account @davestruestories was born.
Grohl's new book is as much a celebration of music as it is about the moments that have molded him into the man he is today. From hilarious childhood mishaps, touching family moments, leaving home to see the world at eighteen, to spectacular stories about Nirvana, Foo Fighters, David Bowie, Joan Jett, Iggy Pop, Paul McCartney, playing drums for Tom Petty on Saturday Night Live, performing at the White House, and even swing dancing with AC/DC, with all love, laughs, loss, and embarrassments along the way, The Storyteller is a fascinating look at a life lived loud.
"There is a common thread that runs throughout everything that I do: storytelling…Now with the amazing people at Dey Street books I'm excited and honored to announce The Storyteller, a collection of memories of a life lived loud. From my early days growing up in the suburbs of Washington, DC, to hitting the road at the age of 18, and all the music that followed, I can now share these adventures with the world, as seen and heard from behind the microphone. Turn it up!" Grohl says.
Dave Grohl's The Storyteller is available for pre-order here.