David Crosby's Lighthouse Will Guide You Home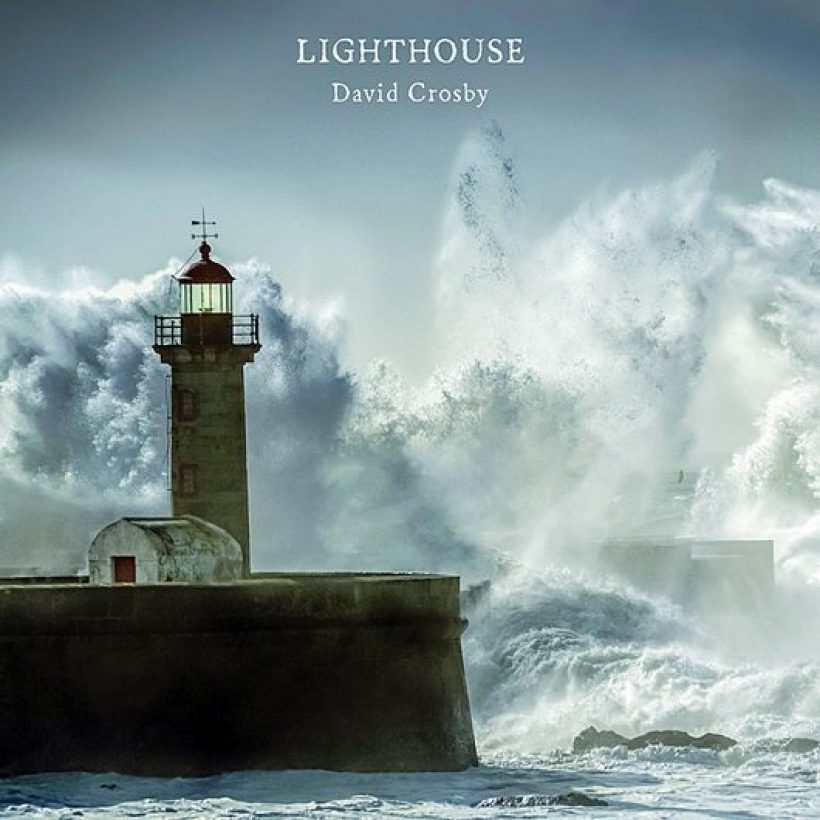 When David Crosby released his debut solo album, If I Could Only Remember My Name, in early 1971, there were some of us that felt like we were listening to the work of musical gods. Forty five years later history is repeating itself because Croz is releasing a new solo record on 21 October on GroundUP Music/Verve Label Group.
Called Lighthouse this beautiful, stripped down masterpiece has some of the most beguiling music of Crosby's long career – from his time with The Byrds, CSN, and all its many manifestations, CPR, and his other solo albums.
The beauty of this 9 song collection is that it presents us with joyful music that is indeed inspired. As Crosby himself recently said. "To create brand new music that I'm excited about is a pearl beyond price."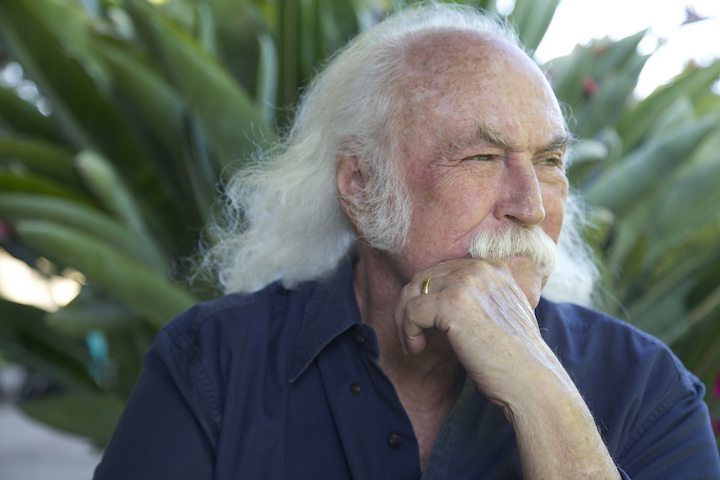 Lighthouse is an album that is built around economy of sound, filled primarily by Crosby's voice and guitar, and Michael League of Snarky Puppy's skilful production. Every one of the nine songs breaths, with a freshness that is both unexpected and delightful, and yet at the same time they are full of emotion.
The album opens with, 'Things We Do For Love,' written for his wife of nearly 40-years Jan, Crosby's vocals reflect a poetic tenderness. On 'Paint You A Picture,' a cinematic tale of romantic regret co-written with Marc Cohn ('Walking In Memphis'), they are filled with remorseful resignation. Crosby's long-time social activism lands his political punches as he bitingly condemns craven politicians that send other people's children to war on 'Somebody Other Than You,' and he compassionately reminds us that we are all the same on 'Look In Their Eyes,' a poignant tale about immigration inspired by the Syrian refugee crisis.
Throughout the album Crosby's distinctive and delicate and brilliant guitar playing is highlighted. "I put a guitar in a strange tuning and I see what I find," he says. "It gives you different inversions of the chords and it gives you different sounds. I have many tunings. It helps me find things that are fresh and that are mine rather than just repeating stuff that other people have done."
On 'What Makes It So', just after it opens, Crosby almost stops singing and talk-sings, "And you, you don't like it" He sounds like his twenty-something self on the first CSN album… 'Guinnevere' would not be out of place on this new record. The album's closing track, 'By the Light of the Common Day' is another masterpiece.
According to Michael League, "Among folk rock songwriters, David is a real outlier. He brought an element of color and exploration and risk to the writing process in his lyrics, in the guitar parts, in the vocal harmonies. He isn't afraid to put notes in the chords you normally wouldn't hear."
Crosby and League recorded the album at Groove Masters, the Santa Monica studio owned by Crosby's long-time pal Jackson Browne. League co-wrote half the songs on Lighthouse, with Crosby. In one of their rare disagreements, Crosby asked League to put aside a month for recording, though League insisted they only needed two weeks. "I said, I've never done a record in two weeks, I'm an old guy and you're a young fireball. You have to slow down a little bit and give me a whole month," Crosby recalls. "We recorded the record in 12 days," he adds with a hearty laugh.
You may not think this is an album you've been waiting your whole life to hear, but when you do hear it, you'll think it is.
Crosby will head out on a summer North American tour, and will be accompanied on those dates by his son James Raymond on piano. A fall tour is in the works.
PRE-ORDER-NOW (Amazon)
"An Evening with David Crosby" – Summer North American Tour
Aug 18 – South Orange, NJ – South Orange PAC
Aug 20 – Poughkeepsie, NY – Bardavon Opera House
Aug 21 – Bethlehem, PA – Musikfest Café
Aug 23 – Alexandria, VA – The Birchmere
Aug 24 – State College, PA – The State Theatre
Aug 26 – Greensburg, PA – Palace Theatre
Aug 28 – Evansville, IN – Victory Theatre
Aug 29 – Kansas City, MO – Uptown Theater
Aug 31 – Chicago, IL – Thalia Hall
Sept 2 – Kitchener, ON – Centre In the Square, Main Hall
Sept 4 – Toronto, ON – Danforth Music Hall
Sept 6 – Thunder Bay, ON – Community Auditorium
Sept 8 – Winnipeg, MB – Burton Cumming Theatre
Sept 9 – Regina, SK – Casino Regina Show Lounge
Sept 11 – Calgary, AB – Jack Singer Concert Hall
Sept 12 – Edmonton, AB – Winspear Centre For Music
Sept 14 – Kelowna, BC – KelownaTheatre
Sept 15 – Vancouver, BC – Vogue Theatre
Format:
UK English