David Garrett Returns With Riotous New Album 'Rock Revolution'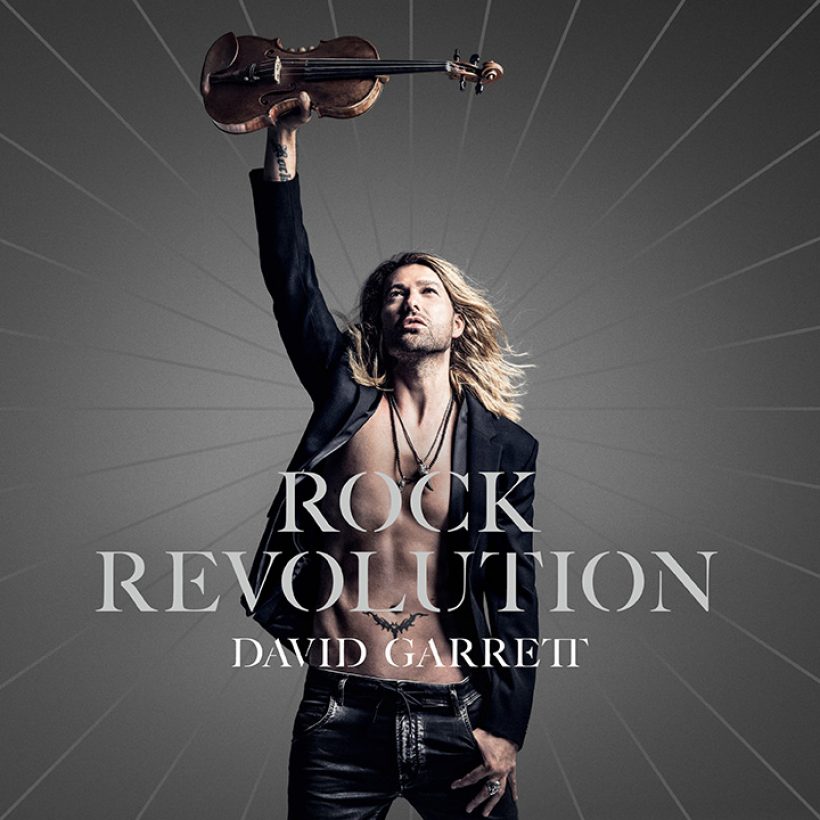 Superstar violinist David Garrett has announced the release of his highly-anticipated new Rock Revolution – set for global release on Decca Records on 15 September 2017.
Featuring unique interpretations of rock and pop classics from hit-makers including Phil Collins, Prince, The Verve, Bruce Springsteen, Stevie Wonder and Rage Against The Machine, as well as Garrett's own new compositions, Rock Revolution showcases the extraordinary talent of one of his generation's most talked-about and accomplished artists.
"Each and every song can be considered a 'classic'," says Garrett. "From The Rolling Stones, through Queen, Michael Jackson, and Coldplay – these are true masters of great melody, and the interpretation and evolution for my own musical forces on Rock Revolution is something that I am very proud of."
Equally at home on the classical concert stage or in front of thousands at pop-style arena concerts, David Garrett brings passion, emotion and a special musical and artistic insight into everything he undertakes. Admired by music-lovers across the globe, this pioneering musician has earned 16 Platinum and 23 Gold awards – from territories ranging from Germany, Switzerland and Austria through to Hong Kong, Mexico, Taiwan, Brazil, Singapore and beyond.
Presenting hit tracks such as 'Born In The USA', 'Eye of the Tiger' and 'Superstition' alongside his own works – the thrilling 'Duel Guitar versus Violin' and the innovative 'Baroque Reinvention', plus the unique reimagining of Tchaikovsky's Concerto No.1 for Violin – David Garrett presents the natural follow-up to his million-selling Rock Symphonies album, and is set to thrill fans and new audiences alike.
Rock Revolution is out on 15 September. Scroll down to read the full tracklist and pre-order the album here.
The full Rock Revolution tracklist is.
'In The Air Tonight'
'Born In The USA'
'Stairway To Heaven'
'Superstition'
'Bitter Sweet Symphony'
'Killing In The Name'
'Purple Rain'
'Eye Of The Tiger'
'Fix You'
'Concerto No.1'
'The Well Dressed Guitar'
'You're The Inspiration'
'Duel Guitar Vs Violin'
'Bohemian Rhapsody'
'Earth Song'
Format:
UK English