David Lynch Foundation DVD To Feature Paul McCartney, Eddie Vedder, Moby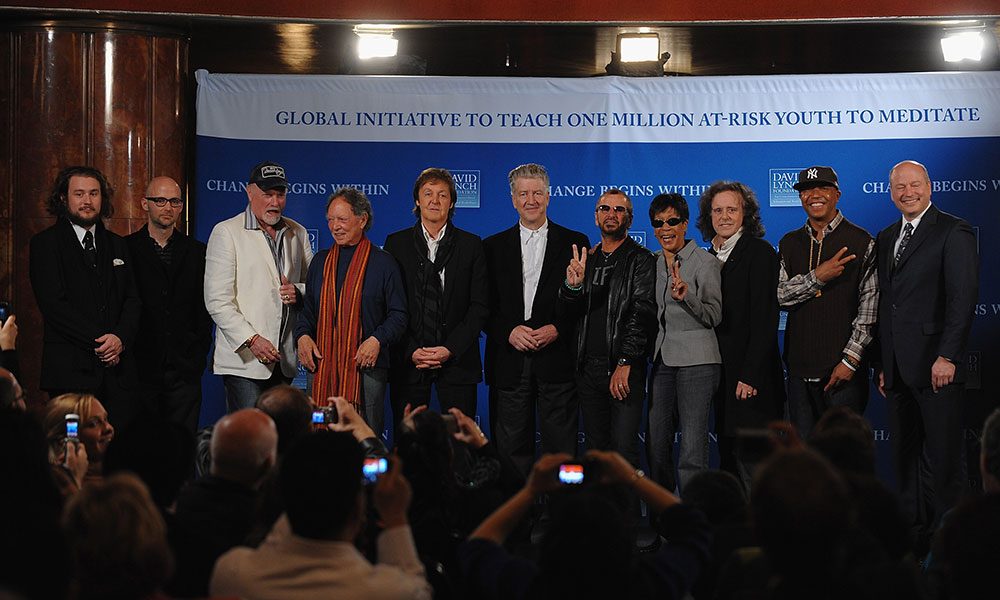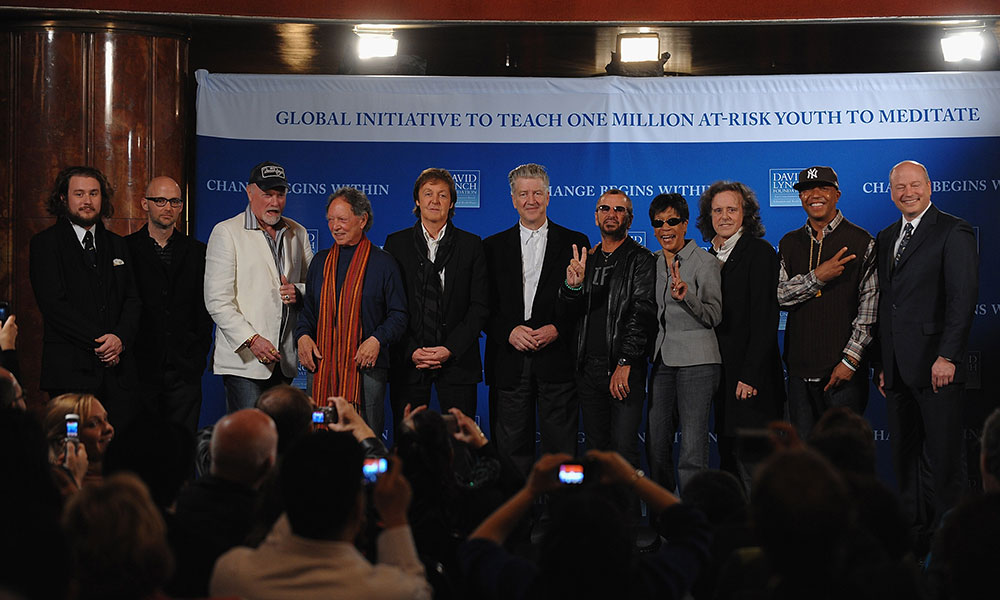 Cult filmmaker and musician David Lynch launched David Lynch Foundation For Consciousness-Based Education And World Peace in 2005, in order to "ensure that every child anywhere in the world who wanted to learn to meditate could do so".
Four years later, the Change Begins Within benefit concert brought the foundation to the world's stage, with flagship performances from Paul McCartney and Ringo Starr, alongside the likes of Moby, Donovan, Pearl Jam's Eddie Vedder, My Morning Jacket's Jim James, and soul singer Bettye LaVette, plus David Lynch's long-time musical collaborator Angelo Badalamenti, who scored the haunting theme tune for Lynch's recently revived TV series, Twin Peaks.
On 1 September 2017, the concert will be released on DVD as Change Begins Within: A Benefit Concert For The David Lynch Foundation, capturing a range of performances from classic Beatles, Wings and George Harrison songs, to a cover of Queen's 'Under Pressure'.
The concert, which took place at New York's Radio City Music Hall on 4 April 2009, raised funds to help the Foundation reach its goal of teaching a million at-risk children all around the world how to meditate. The Beatles famously studied Transcendental Meditation with the Maharishi Mahesh Yogi in 1967, while Lynch himself became immersed in the practise in 1973 – and continues to meditate twice a day. "It has given me effortless access to unlimited reserves of energy, creativity and happiness deep within," Lynch says, and he found further inspiration when he saw Transcendental Meditation being practised by "children in inner-city schools, veterans who suffer the living hell of post-traumatic stress disorder, and women and girls who are victims of terrible violence".
With an ensemble performance closing out the show, the message of unity, and the celebration of a "powerful and profound" way of life, was truly brought home.
Change Begins Within: A Benefit Concert For The David Lynch Foundation is due for release on 1 September. The full tracklist is:
'Natural Blues' (Moby, Betty LaVette, Transcendental Meditation Choir)
'Rise' (Eddie Vedder)
'Under Pressure' (Eddie Vedder and Ben Harper)
'My Sweet Lord' (Sheryl Crow)
'Hurdy Gurdy Man' (Donovan and Jim James)
'Isle Of Islay' (Donovan and Paul Horn)
'It Don't Come Easy' (Ringo Starr)
'Boys' (Ringo Starr)
'Yellow Submarine' (Ringo Starr)
'Baby You Can Drive My Car' (Paul McCartney)
'Jet' (Paul McCartney)
'Got To Get You Into My Life' (Paul McCartney)
'Let It Be' (Paul McCartney)
'Here Today' (Paul McCartney)
'Band On The Run' (Paul McCartney)
'With A Little Help From My Friends' (Paul McCartney and Ringo Starr)
'Cosmically Conscious' (all members)
'I Saw Her Standing There' (all members)
Format:
UK English