Death Of Bobby Taylor, Motown Artist Who Championed Jackson 5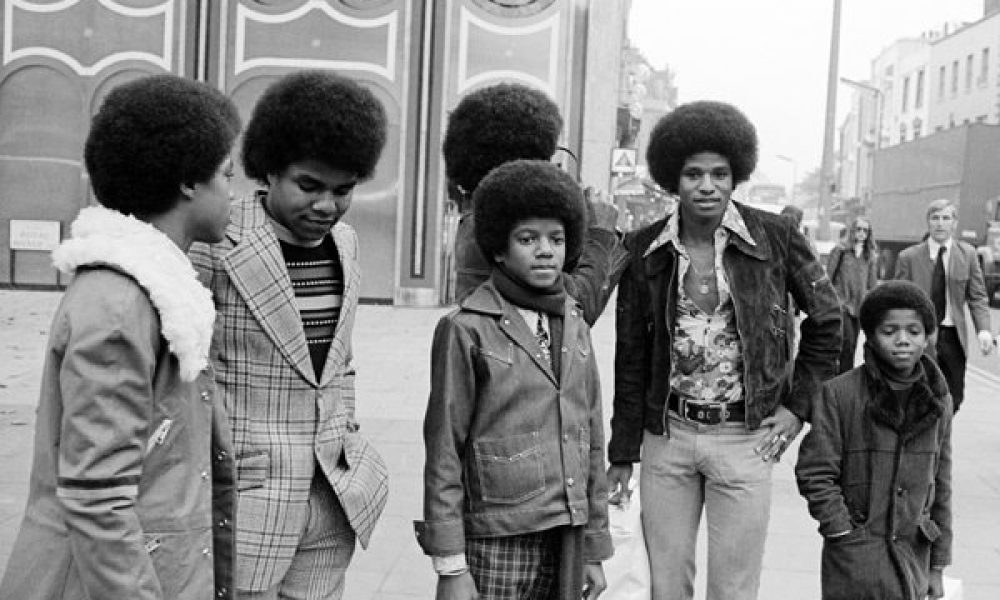 Bobby Taylor, who with the interracial group the Vancouvers enjoyed late 1960s success on Motown, died yesterday (22 July). He was 83 and passed away in Hong Kong, where the Washington-born soul man had lived in recent years. He was also much-respected as the first producer and early champion of the Jackson 5.
Bobby Taylor and the Vancouvers were best known for the 1968 R&B hit 'Does Your Mama Know About Me,' a stylish slice of deep soul balladry written by Tom Baird and Tommy Chong, later to find fame as one half of comedy duo Cheech & Chong. The song, on the Gordy label, hit No. 5 on the soul chart and No. 29 pop.
Two further chart entries followed, 'I Am Your Man' (No. 40 R&B, and produced by Ashford & Simpson) and the No. 16 soul success 'Malinda,' written and produced by Smokey Robinson. Both singles were recorded for a solo project by Taylor but were nevertheless credited to the group, and included on their self-titled album of September 1968. He later recorded for Motown's V.I.P. label and made a fleeting return as a solo artist on Playboy with 1975's No. 83 entry 'Why Play Games.'
By the early '60s, he had a steady gig as a singer and drummer in San Francisco, where he met Little Daddy and the Bachelors. They had previously been Vancouver outfit the Shades, named for their multi-racial line-up, which featured both Chong and future Three Dog Night drummer Floyd Sneed.
As The Complete Motown Singles Vol. 8 describes, when lead singer Tommy Melton left the Bachelors, Taylor accepted the group's offer to be his replacement. From the mid-'60s, their line-up now firm, they were working at Vancouver supper club the Cave, also known for its late shows as the Elegant Parlour. One night, they opened for Mary Wilson and Florence Ballard of the Supremes, who were so impressed that they called Berry Gordy, who flew from Detroit to see them and avowed to make them stars.
Renamed as Bobby Taylor and the Vancouvers, they arrived in Detroit just as the city was engulfed by its infamous race riots. By November, Gordy himself was producing 'Does Your Mama,' which made its R&B chart entry in April 1968. It helped the group to a short period in the limelight before they went their separate ways, partly because of what happened to Taylor next. The following year, he would be finding a different kind of success.
It was Taylor that brought the family group the Jackson 5 to Motown after they opened for the Vancouvers at the Regal Theatre in Chicago. Motown promotions man Weldon McDougal later told Goldmine magazine: "Bobby was trying to get them some recording time. They couldn't get in the studio because Motown had all these acts making hits. They don't know nothing about these little guys.
"And Bobby, I would say, he went all out for them," McDougal continued. "He broke a lot of the rules and regulations to try to get them to record, and finally he got them to record. And then he wanted everybody to hear the product, which took a while for that to happen." With writer-producer collective The Corporation, he oversaw their late 1969 debut album Diana Ross Presents The Jackson 5. He was not, however, credited on its smash hit single 'I Want You Back.'
Taylor's period as a solo artist on V.I.P. brought critical but not commercial acceptance, before he left the company in 1971. He later moved to the UK and formed Bobby Taylor and the New Vancouvers, who recorded (along with many other former Motown artists) for Motorcity Records, run by Tamla devotee Ian Levine.
Format:
UK English