Dermot Kennedy Shares Exclusive Vevo Live Performance Of 'Already Gone'
The song is also one of the highlights of the Co. Dublin singer-songwriter's chart-topping current album 'Sonder.'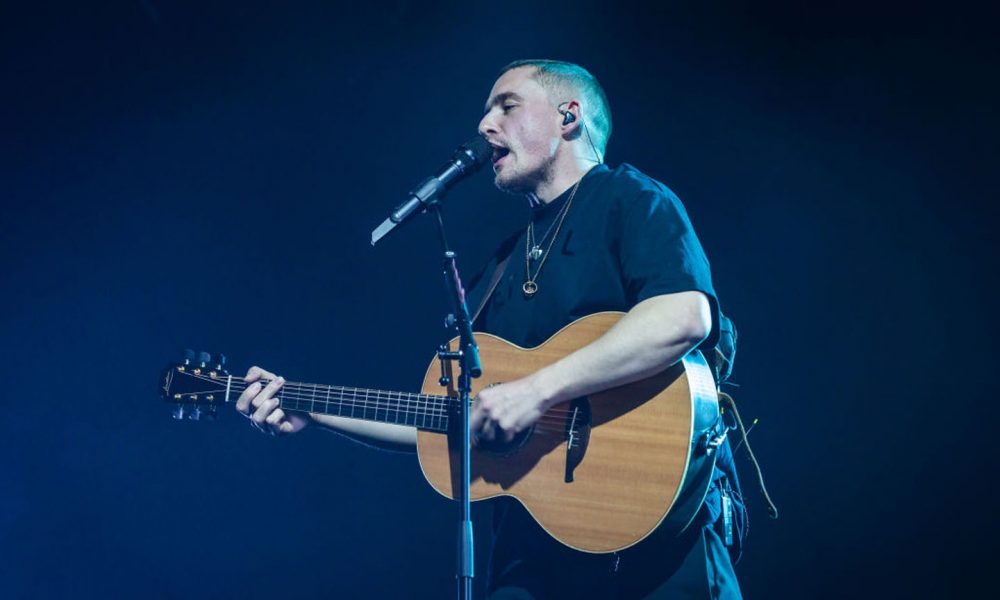 Vevo has shared Dermot Kennedy's exclusive live-in-the-studio performance of "Already Gone" taken from his album Sonder, which you can check out below. "Already Gone" follows on from Kennedy's previous studio performances of "One Life" and "Kiss Me" for the series.  The Irish singer-songwriter also previously worked with Vevo in 2019 for LIFT performances of "All My Friends," "Rome" and "Power Over Me."
It's been quite a ride for Dermot Kennedy. From busking in the streets to selling out stadiums around the world, his golden vocals and piercing lyrical content at the center of his success, it's clear authenticity that oozes out of the Dublin singer, and his wide range of influences – from singer-songwriters to hip-hop luminaries – that gives him such a unique sound.
Dermot Kennedy - Already Gone (Live) | Vevo Studio Performance
With his latest album, Sonder, Dermot Kennedy admits he's never related to a word more. Sonder – defined as "the realization that each random passerby is living a life as vivid and complex as your own" – encapsulates universal themes of love, loss & hope, with the platinum-selling artist evolving into an even more expressive and powerful storyteller.
The impact that Sonder's songs have had on listeners is staggering. Kennedy's lyrics' positivity, ambition, & connection with fans showcases the true power of his music, made even deeper because he's an open book about his personal struggles, helping others feel seen & find their own voices.
Last November, Kennedy landed his second UK No.1 album with Sonder. The record debuted at the top of the Official Vinyl Albums Chart. He previously made the summit with 2019's Without Fear, initially on the independent Riggins label. The artist from Rathcoole in County Dublin also debuted at No.1 with Sonder in Ireland and also enjoyed further Top 40 success with the album in Australia and Germany.
Reviewing Sonder in his native Ireland, Hot Press notes that it "finds him expanding his approach to his earnest love songs, which are brimming with yearning and the urge to overcome barriers. Slick production emphasises his colossal voice, with Kennedy's trademark gravelly tone oozing passion at every turn."
Listen to the best of Dermot Kennedy on Apple Music and Spotify.