Rising Rapper Doechii Releases Bold New Single 'Crazy'
It comes accompanied by a video that serves as a visual metaphor for 'the hardships women go through in their ascension to power'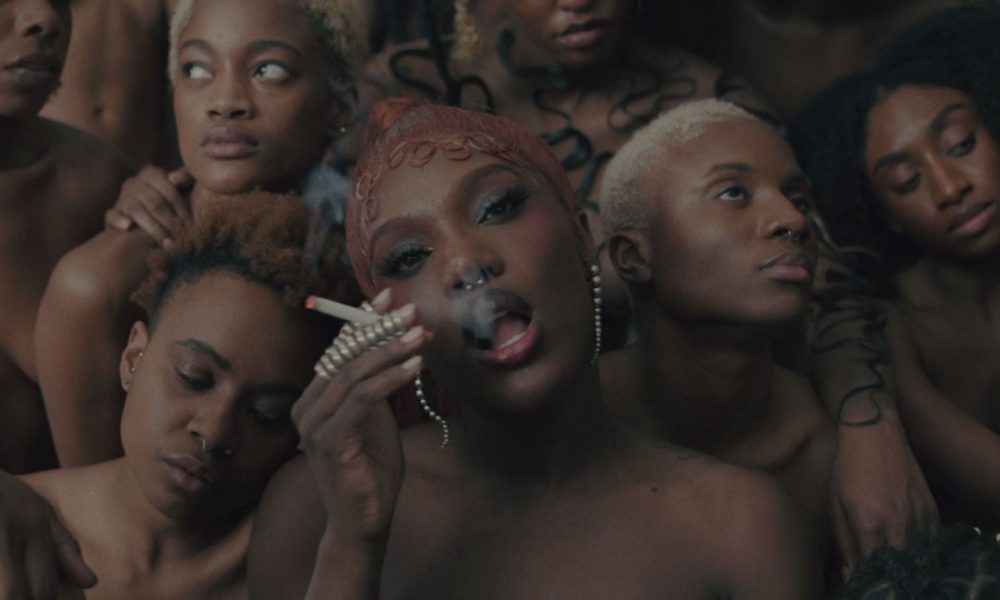 Doechii has released a bold new single called "Crazy," her second track since signing to Top Dawg Entertainment.
The rising Tampa rapper challenges the stigmatized imagery of the female form on the track and the visuals that come with it and spent four months developing the narrative of the video with its director.
"'Crazy' is about un-contained power, creativity, and confidence," the star said. "People call you crazy when they fear you or they don't understand you. So when I use it in the song I'm reflecting that energy back on them to show them themselves."
In the accompanying video, Doechii and a group of women dance nude, wielding guns and engaging in destruction. The hybrid of hip-hop and broken beat finds Doechii raging as she attempts to empower the exponential capacity of women in every form of their being.
Director C. Prinz said that the video is a visual metaphor for "the hardships women go through in their ascension to power" that asks viewers "to see the female form not in moments of sexuality but instead for what we all go through, what we survive through and what we transcend."
"Crazy" follows the rising artist's March release "Persuasive," which was produced by Kal Banks (Isaiah Rashad, J. Cole, SiR) and executive produced by Anthony "Top Dawg" Tiffith. The record features Doechii's smooth vocals flirting over piano and percussion, grinding into slinky raps and soaring horns.
Of signing with TDE, Doechii previously said: "I'm excited to run with Top Dawg – to work, to have a home for my overflowing ideas. I want to create a new vision, a new lane, and so much music. Everyone is invited to the Doechii dominance."
Authentic, transparent, and unwaveringly original, Doechii's vibrant EPs – 2020's Oh the Places You'll Go and 2021's BRA-LESS – saw Doechii dominate the internet in the past few years. Her track "Yucky Blucky Fruitcake" alone has generated over 32 million streams on Spotify and viral status on TikTok. The official video has clocked over 2.4 million views on YouTube.